Hey Hudson
Meredith Bricks, stole the show this past Wednesday in her self-made light-up spaceperson outfit.
I bumped into Meredith at the Columbia County Fair, hard to miss.
This is Meredith's home-made, hand-stitched jacket, made from Cookie Monster fur.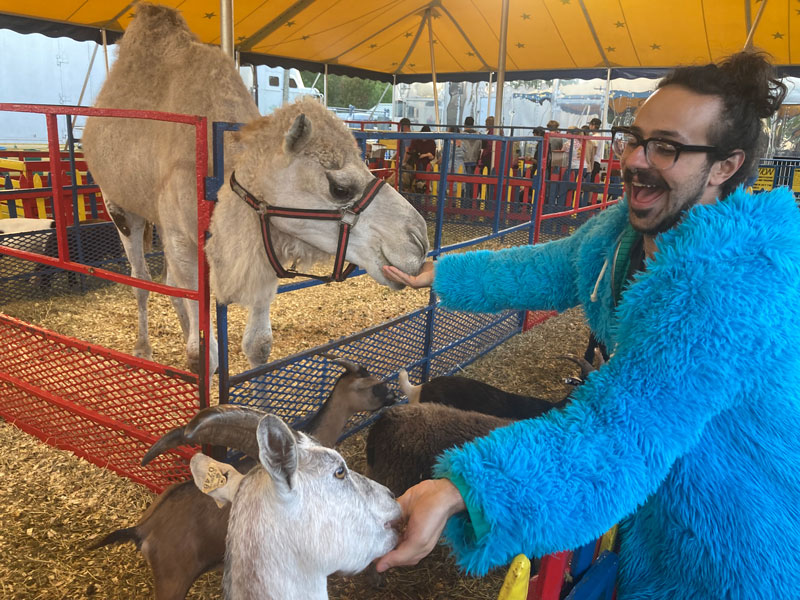 True Story: We were walking around the fairgrounds, by the cow barn, and we bumped into Columbia County Clerk, Holly Tanner. I introduced Holly and Meredith, and then after, as we walked away, I proudly explained to Meredith, "That's Holly Tanner, she's the Columbia County Clerk and works over at the DMV. She's one of the leading Republicans in the county – and has marched in every Pride parade since day one, in 2010. She's always been super supportive – and is an advertiser on the Trixie's List Walking Map".
(new ones are available now, by the way.)
It was a simple reminder that the Columbia County Fair helps bring friends and neighbors together – red and Cookie Monster blue!
Before I start talking about the Columbia County Fair, the Dutchess County Fair was last weekend.
It is not easy as a vegetarian, at a county fair. However, there was a booth at the Dutchess County Fair, right up my alley! Brussel Sprouts! Served crispy and in a creamy garlic sauce – delicious.
The woman working behind the Brussels Sprouts booth asked me if I wanted to see a menu. Here it is: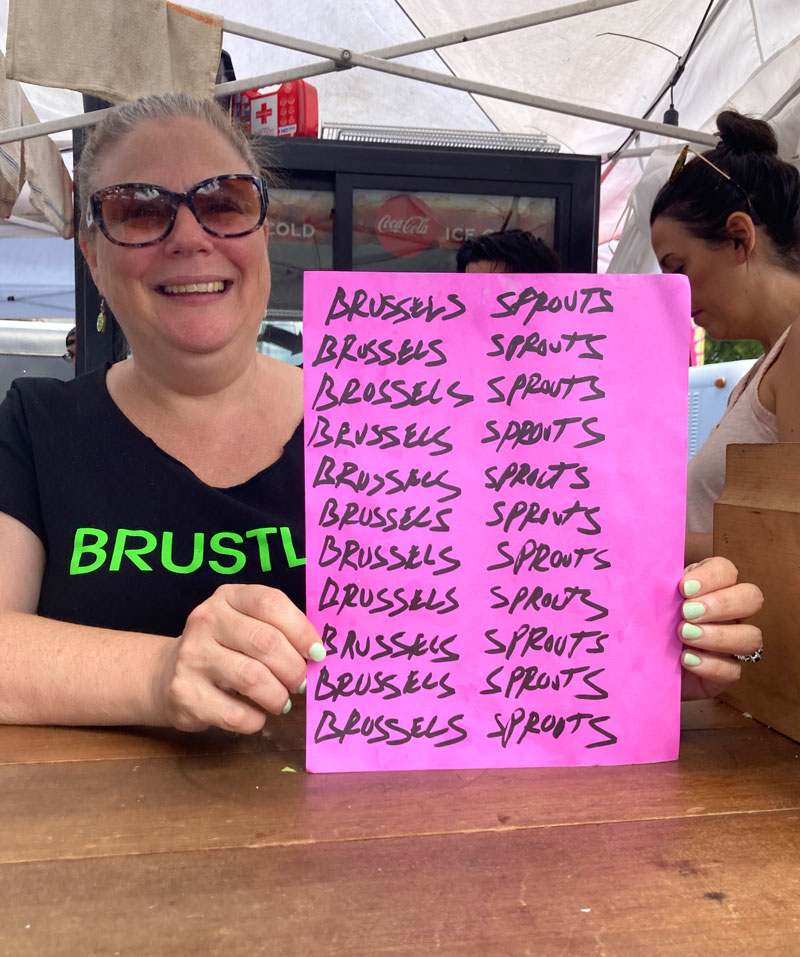 I do not know if Brussels Sprouts are at Columbia County Fair this year. I did not see them…maybe next year, if we, as adults, demand to eat more Brussels Sprouts, there may be a Brussel Sprouts booth.
I do fall off the vegetarian wagon once a year, and eat a Pierro's Pepperoni heel (don't tell PETA).
I tell people, a 95 is still an 'A'.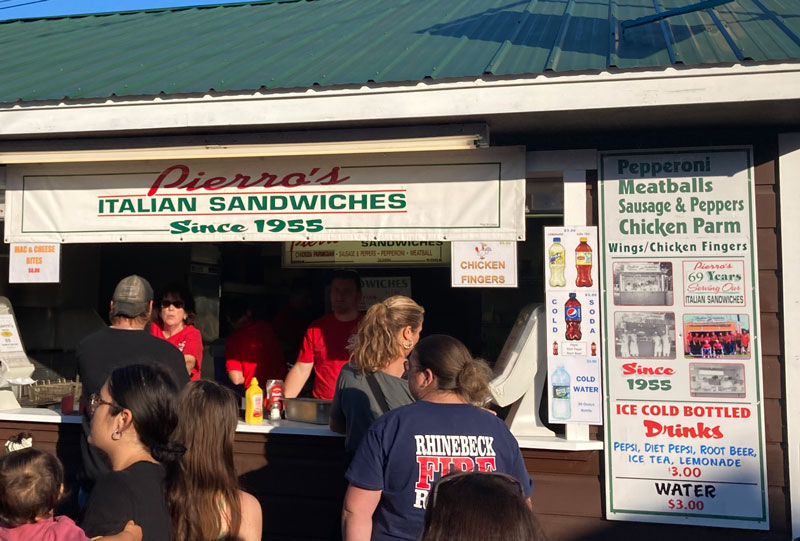 After not eating meat for a year, my stomach's response is always, "what was that?!?"
I was the cookie judge for the Columbia County Cookie Baking competition, here are some of the contestants.
I was a judge with Baker's Addiction 518. It was not an easy decision, there were many excellent entries. If you walk through the houses on the fairgrounds, you'll find the winning tray of cookies, with a ribbon, near the tallest sunflower!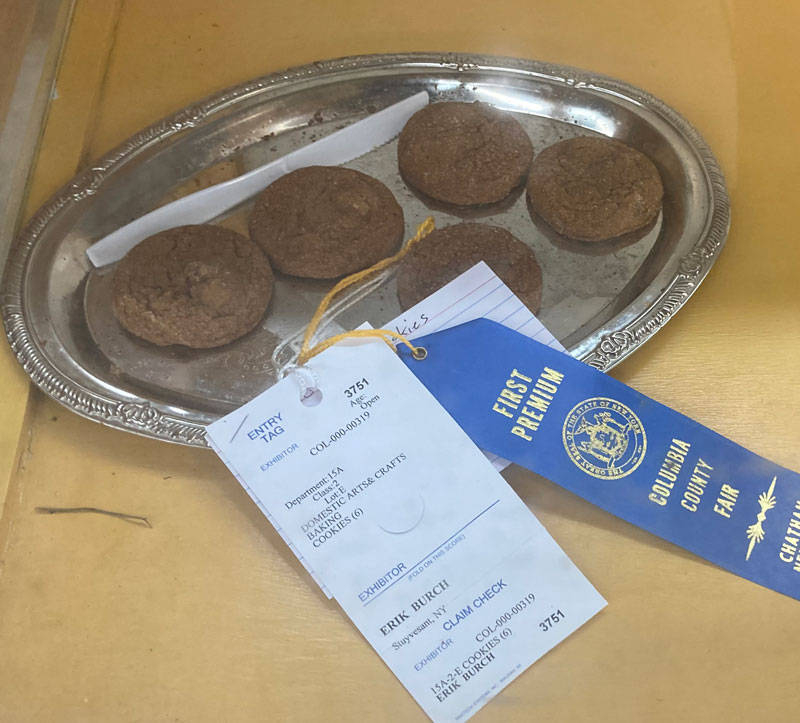 Did you know that there was a THEME for the demolition derby? I had no idea. As an investigative journalist in Columbia County, I bring you the facts and the hard-hitting stories!
This year's Demolition Derby theme was "Peppa Pig"!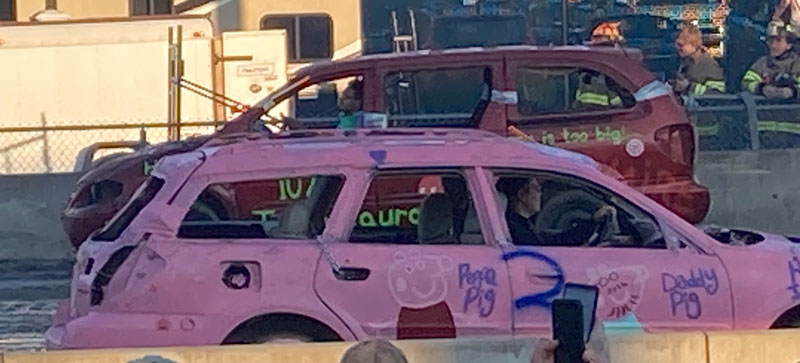 Coincidentally, I was going for a Jennifer Coolidge/White Lotus/Peppa Pig Lotus look this Wednesday at Upper Depot. See video below. I had no idea I was going to be on-theme.
I'll end there.
See you at the Fair!
Trix
---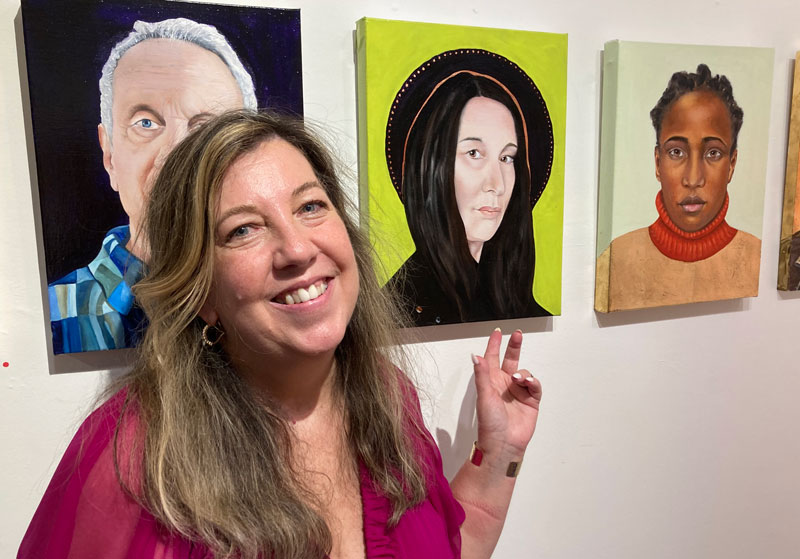 This is the opening weekend of The Hudson Eye, Hudson's annual arts festival.
The press conference was held at the Wick. It's called "The Wick" because it used to be a candle factory – candles made from whale oil.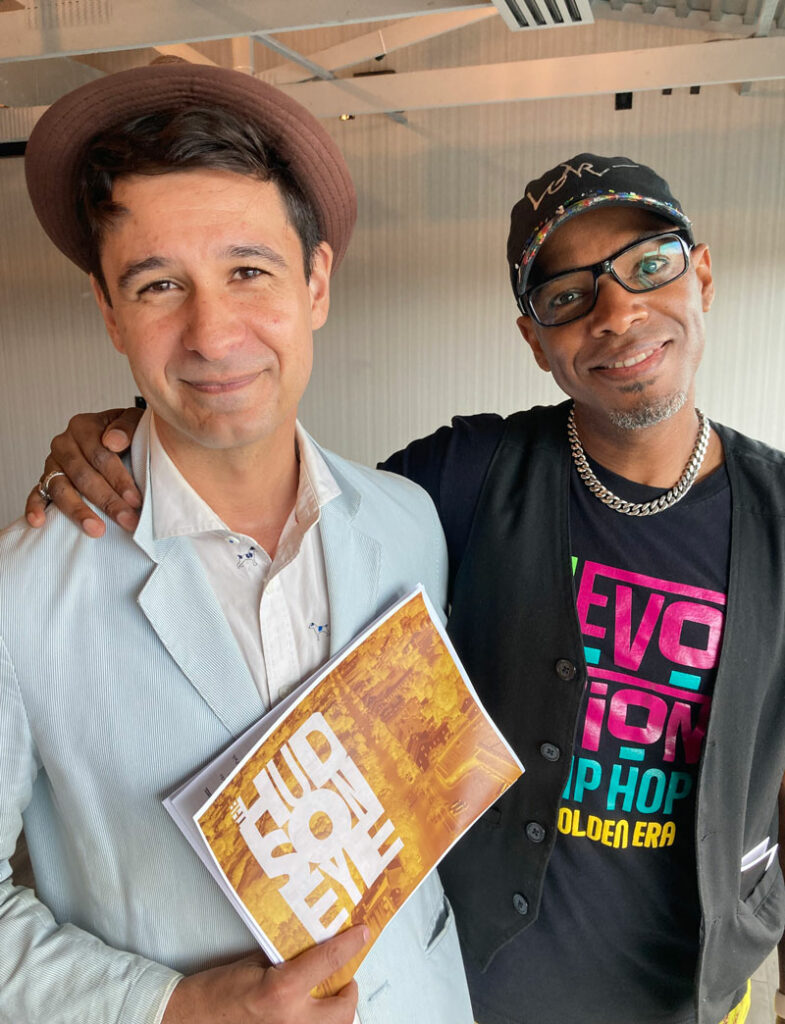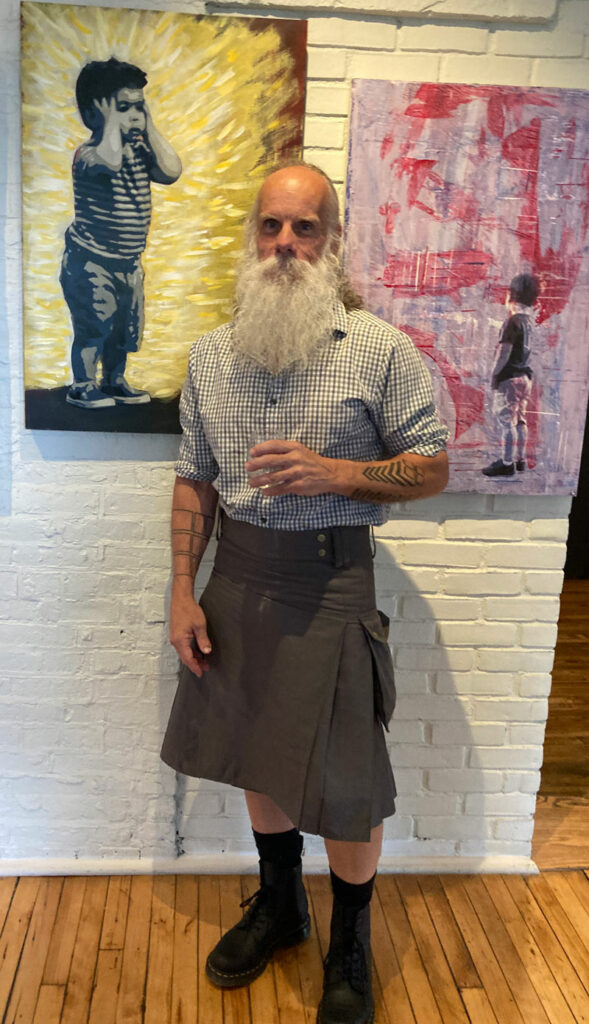 Usually, I'm the guy in a skirt….Tom McGill beat me to it.
The Hudson Eye events are input into the Trixie's List Calendar of Events, here.
---
Summer is not over yet!
The ice cream cookie sandwich at Nine Cakes is a meal!
There's a SECRET for Trixie's List readers, when ordering, click here.
Also, check out the new ice cream place at 225 Warren. I've updated by cookie page!
(It really is a burden that I have to maintain the "where to eat ice cream in Hudson" page.)
---
Which County Fair is better, Schoharie or Columbia? Those are fighting words!
Here's a clip from Schoharie County's Sunshine Fair – shot out of a cannon!
---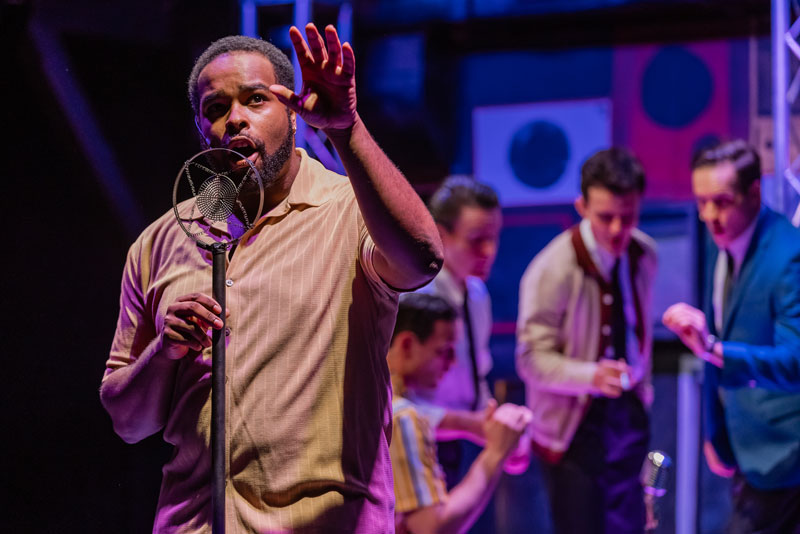 ---
---
Events listed in Chronological Order (ish)
---
---
---
---
---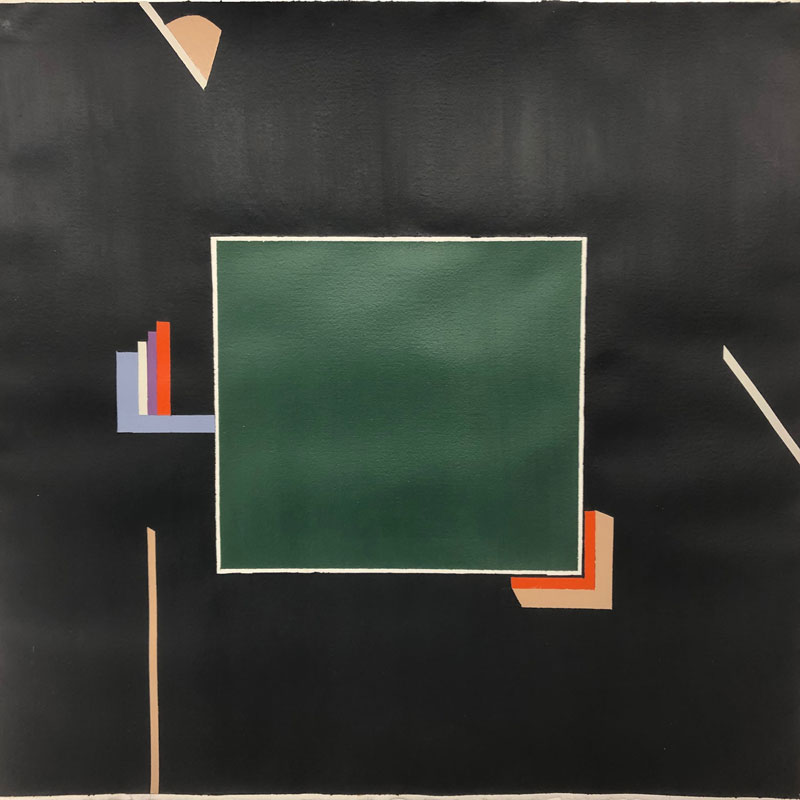 ---
---
---
---
---
---
---
---
---
---
---
---
---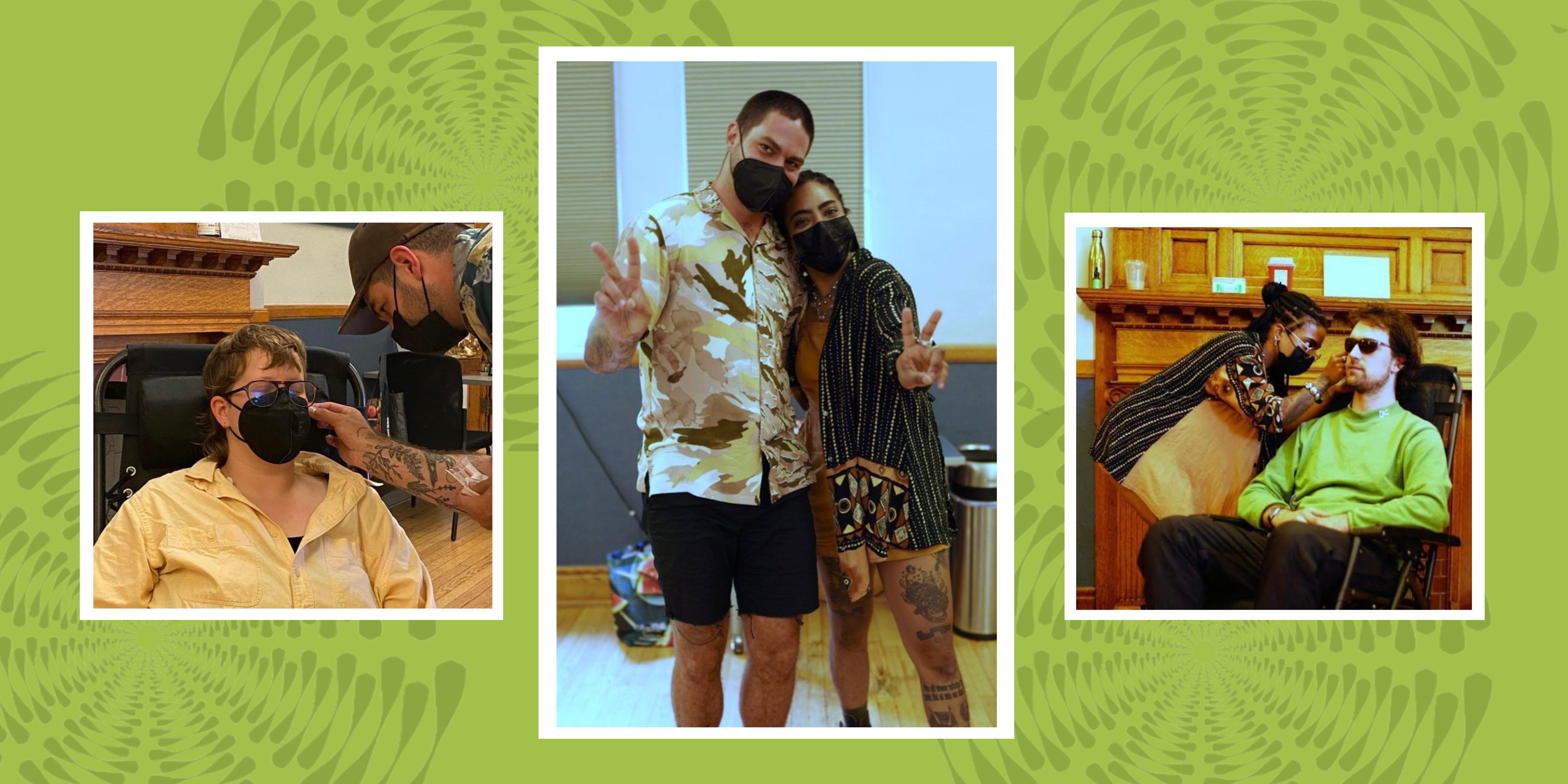 ---
---
---
---
---
---
---
---
---
---
---
---
---
---
---
---
---
---
---
---
---
---
ON-GOING Events/Exhibitions
---
---
……….
---
---
---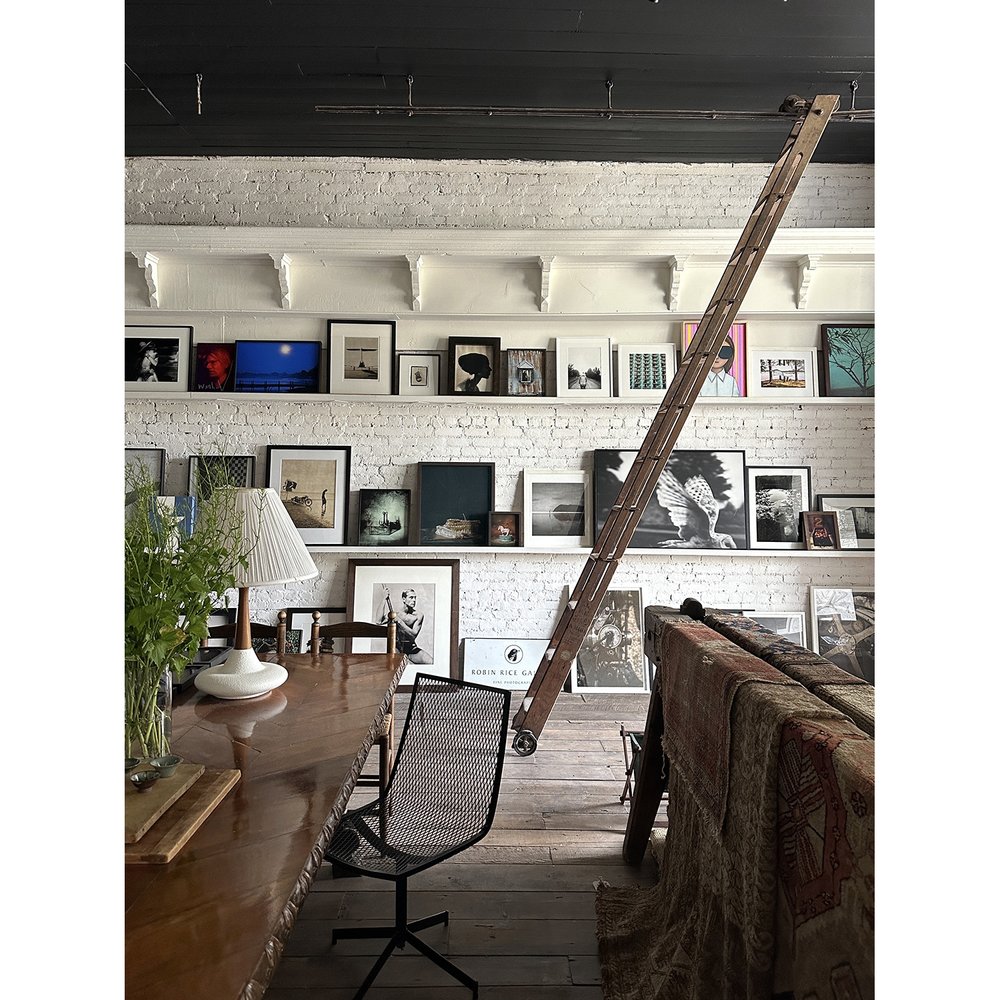 ---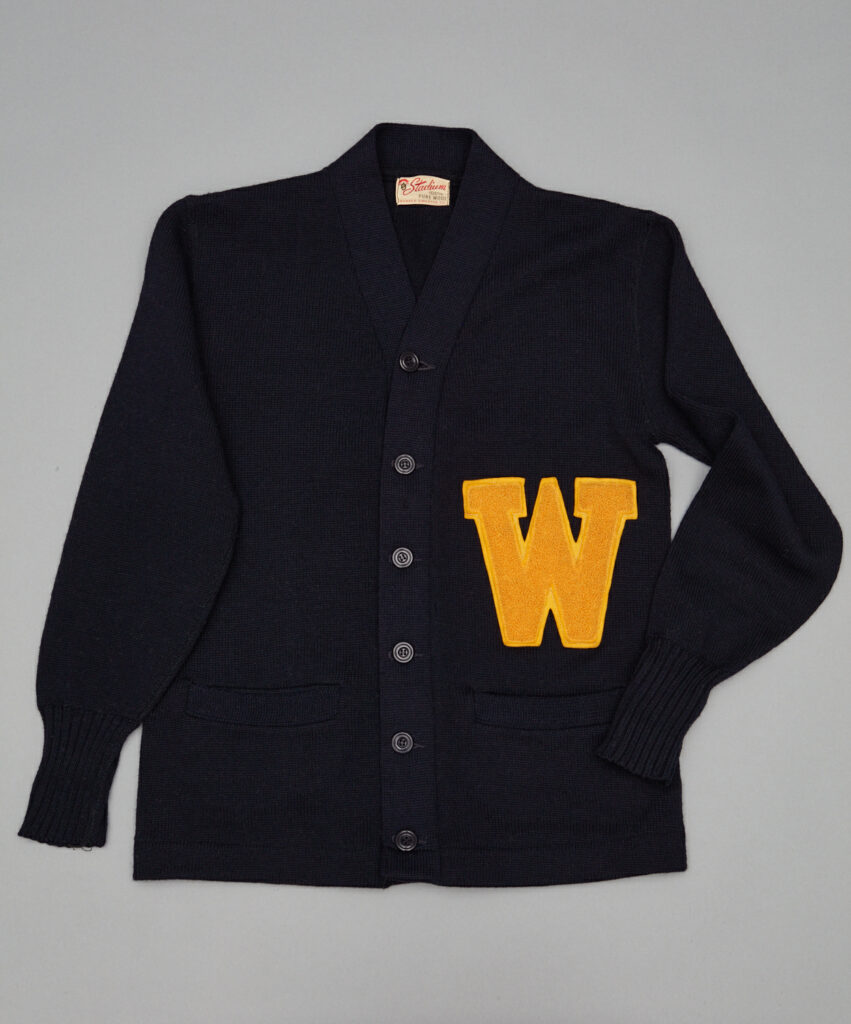 ---
---
---
---