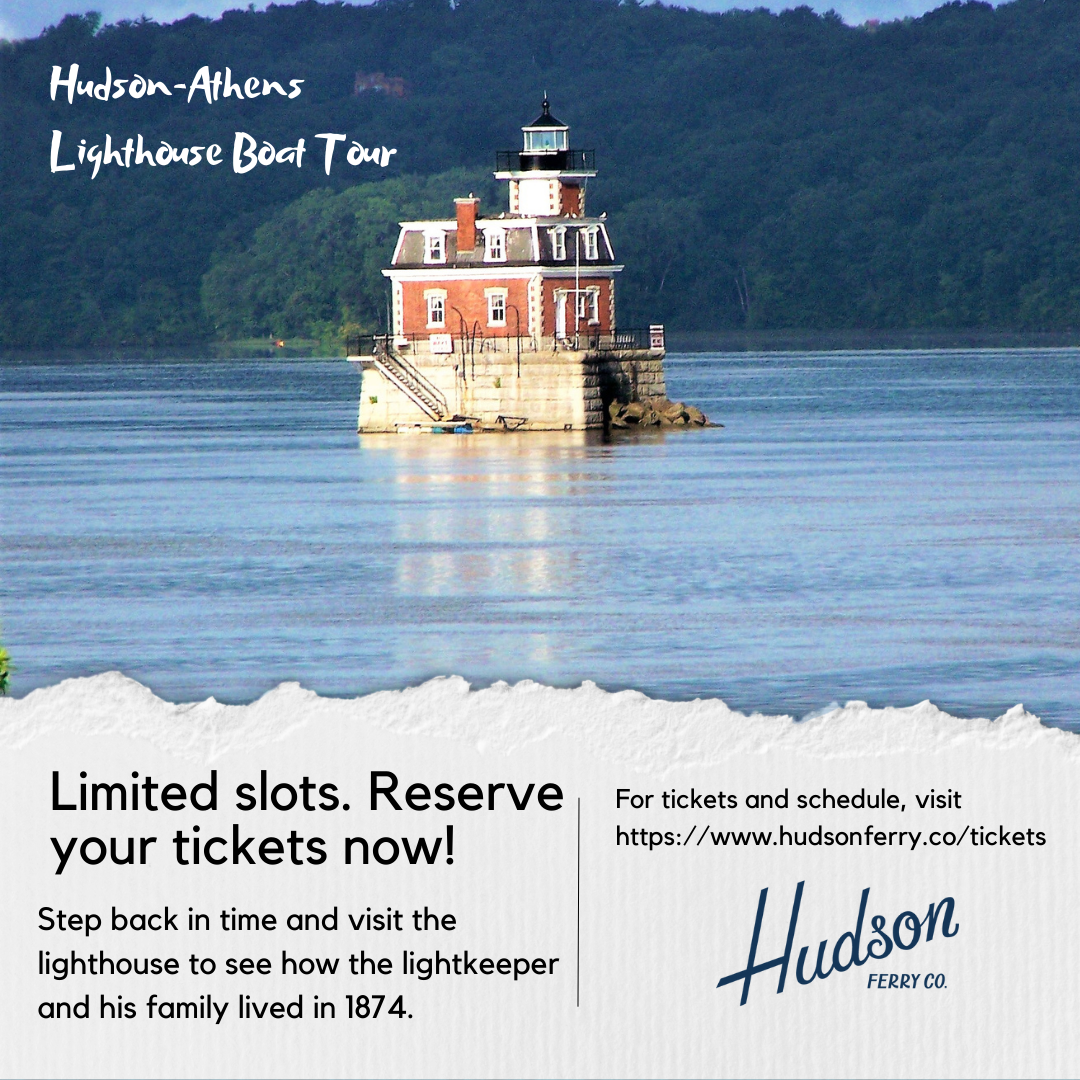 Boat Tours to the Hudson-Athens Lighthouse departing from Hudson
Sail back in time aboard the Haendel and discover the lifestyle of lightkeepers and their families from 1874 to the mid-1900s. This unique tour provides a fascinating insight into the daily lives of these individuals. Additionally, it offers an opportunity to understand the significant role the Hudson River played in the development of the upper Hudson River Towns and highlights the crucial role that the Hudson-Athens Lighthouse plays in ensuring the safe navigation of river transportation.  This is a fun and educational experience for the whole family!
Reserve and book your tickets now!  Adults are $30, seniors 65+ and members $27, children aged 15 and under $20, and infants 2 and under are free.
Support HALPS and become a member!  Go to halps.org
Tours depart from the Hudson Riverfront Park on the following schedules:
June 17 at 10 am and 12 pm
July 22, August 26, Sept 23 at 10 am, 11 am and 12 pm
October 14 at 10 am and 12 pm
Reservations are strongly encouraged and may be made online at https://www.hudsonferry.co/tickets or by calling 518-945-8184. Walk-ons will be accepted on a space-available basis. Payment may be in cash or online on one's phone at that time with the tour operator.