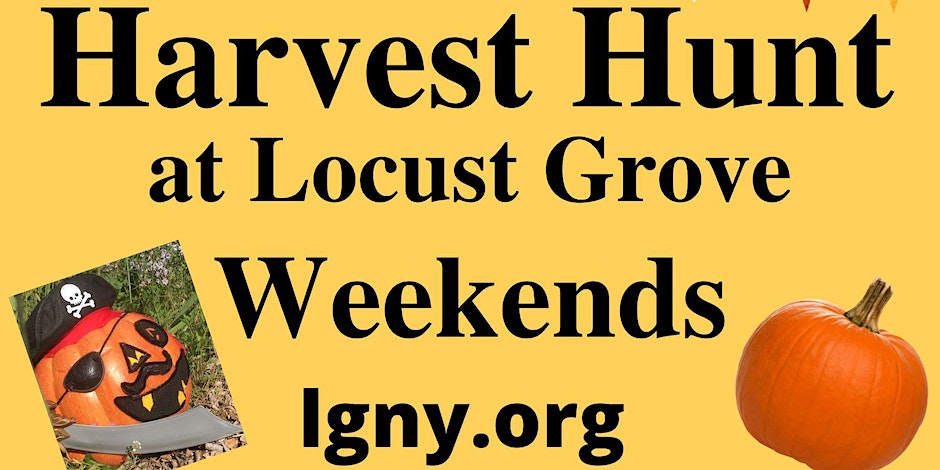 Harvest Hunt at Locust Grove!
What did a 16-year-old girl do for fun back in 1901? Join us on this story walk scavenger hunt for decorated pumpkins hidden among the historic flowers and trees! Find over 20 fabulously decorated pumpkins that tell the story of what a typical day might look like here at Locust Grove in 1901, the year the young Family moved into the mansion year-round. Celebrate the family and the Gardeners, Tutors, Maids, Cooks, Grooms, Carriage Drivers, and more who kept Locust Grove going over 120 years ago! Find the Rooster who woke them up in the morning, a bicycle, the man in the moon, and more all made from decorated pumpkins!
Use our map to find the hidden pumpkins bring your imagination (costumes are a plus!).
Every Saturday and Sunday September 23 – October 31 and Mondays October 9 and October 30
Rain will cancel event.