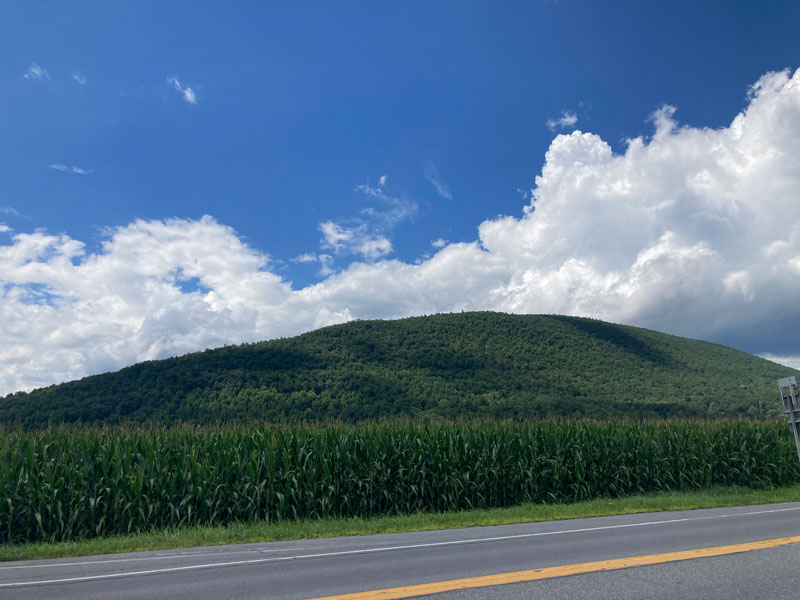 The Sunshine Fair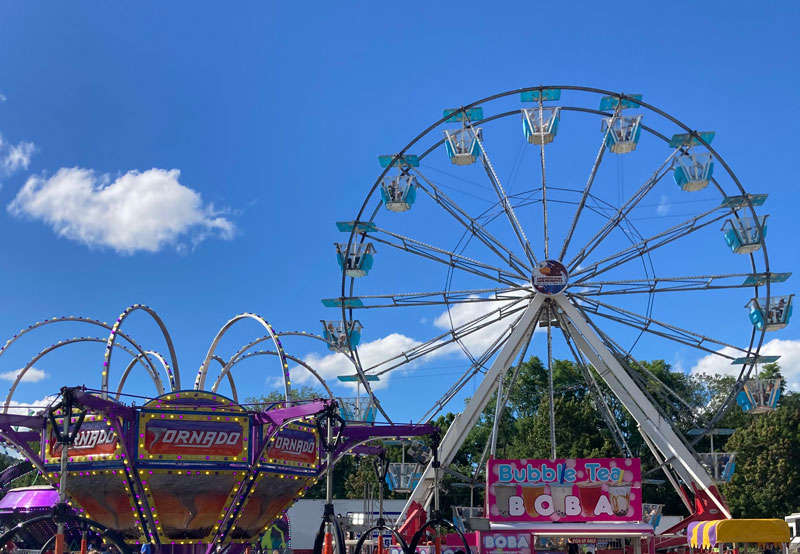 Let's go an hour west – yes, WEST.
Schoharie County is when you're getting into the REAL upstate New York, beyond the New York Times "bubble". The New York Times has yet to write a feature story about some of these places, and you can still buy an affordable house there. Schoharie County is beyond a Manhattanite's frame of reference – kinda like the "G" train.
If you did not make it to the Schoharie County Sunshine Fair, fear not.
I recommend this drive in the fall when the leaves are turning. It's beautiful. Visit Howe Caverns. You can go there any time of year. The cave is the same temperature every day of the year. Plus, it's a cave. It's not going anywhere.
I was told that I give directions in a very distinct fashion, such as this:
Go over the bridge. (what bridge? what bridge do you think?)
Take 23 and keep going until it turns into 145
Drive through the "Irish Alps", and make sure you stop at LAWYERS, and get a buttermilk biscuit or some Irish soda bread.
Keep going until you hit Cobleskill.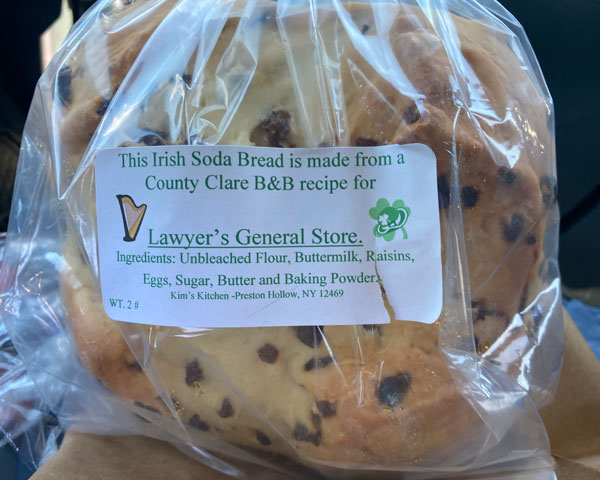 Schoharie County's Sunshine Fair is one of my favorites because it's an ideal size, similar to Columbia County. You can see everything in a day, there's tons of stuff for kids and teens, and it has kept its small-town feel.
This act was worth the price of admission (about $20/person).
Cannonball man at the Sunshine Fair in Schoharie County. He was "shot out of a cannon" and landed forty feet away. No helmet. Amazing. Watch the video.
This year, I found "STREET CORN PIZZA". Of course I had to buy it! How could you not? Plus, I want to keep this blog interesting and talked-about (and a tax deduction) so, bring on the corn pizza!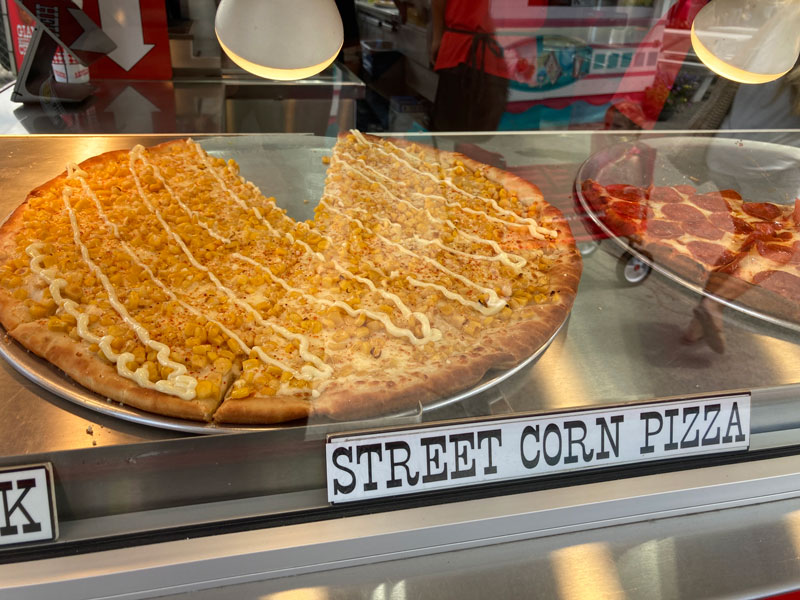 How was it? It was OK. It had a light Mexican-esque crema sauce, which was nice, but if you're looking for something spicy with a kick, yeah, no.
I think my fascination with upstate county fairs comes from my upbringing on Long Island – same state, different world. As a kid on Long Island, in a Jewish-Italian neighborhood with families formally from the Bronx and Brooklyn, I knew of no one in a 4H group raising cattle. Go figure.
Long Island is known for DUCKS, not cattle (and yes, pizza bagels, and iced tea, too, ha.ha.).
There was this "Duck":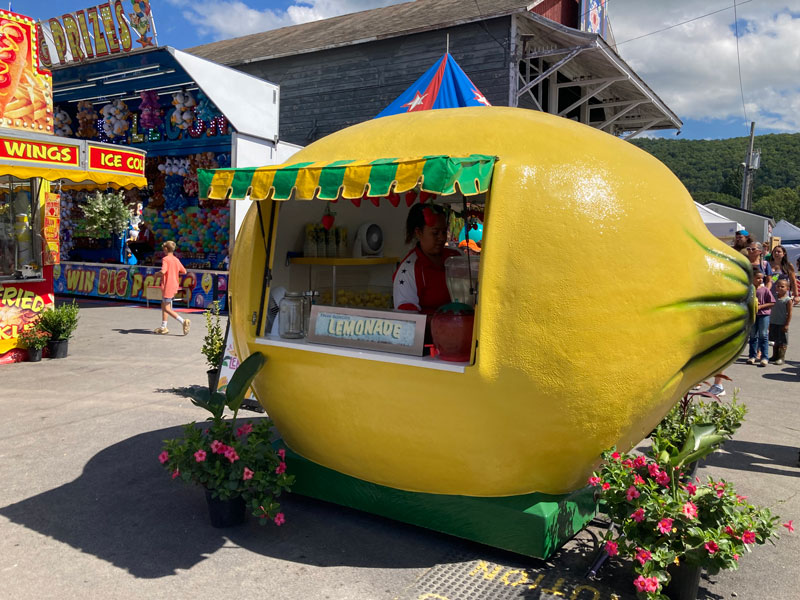 This lemonade stand at the Schoharie County Fair is, architecturally, known as a "DUCK", or a building that is its literal purpose – a lemonade stand shaped like a lemon. In Flanders, way out on Long Island, the Big Duck, by a duck farm, started the trend.
There is a whole wondrous world of upstate New York out there. Get outside of the New York Times real estate section bubble! Just go. Live a little.