People ask me, in hushed tones, if Carole Osterink, the writer of Gossips of Rivertown and I get along. They assume, since we are both bloggers, that there's a rivalry. There is not. Carole and I have an "understanding" and we established our boundaries. She reports on local government, politics, and similar issues, whereas, I tackle the important topics, such as where to find ice cream in Hudson!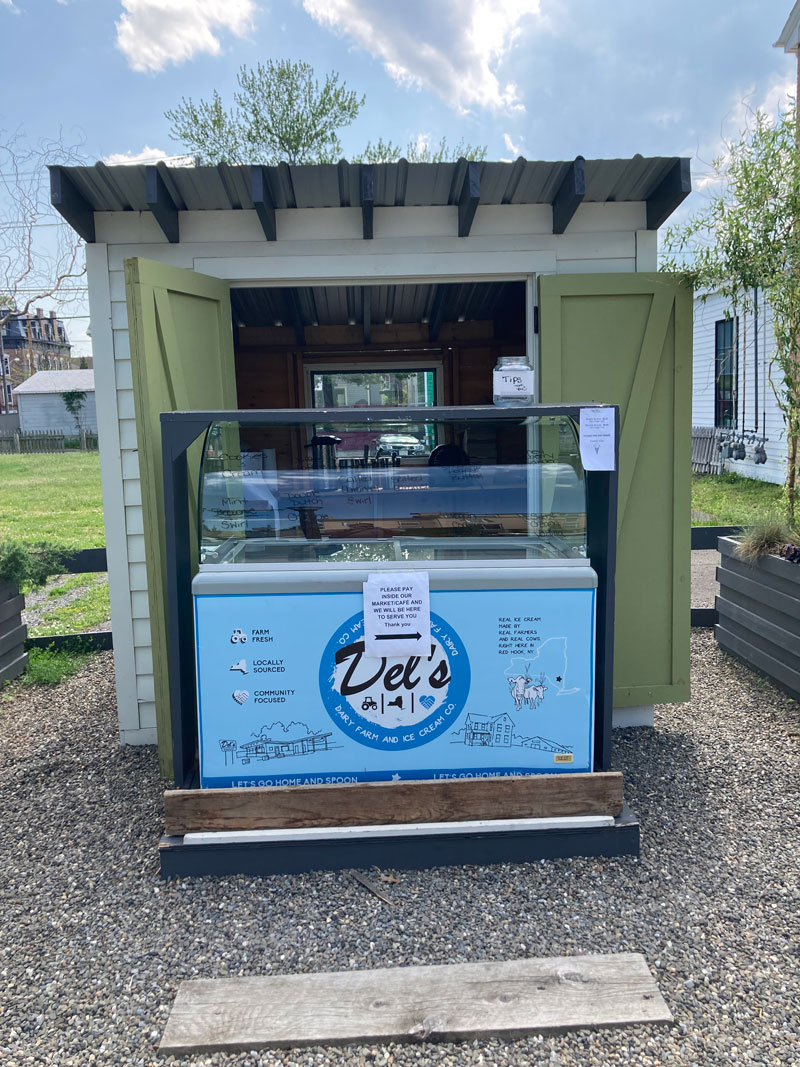 This is Olde Hudson's Ice Cream Shed – Warren and 5th
Open Saturday and Sunday through June and every day from July through the end of summer.
Neighbor-made for utmost creaminess into classic and innovative flavors scooped into cones and cups.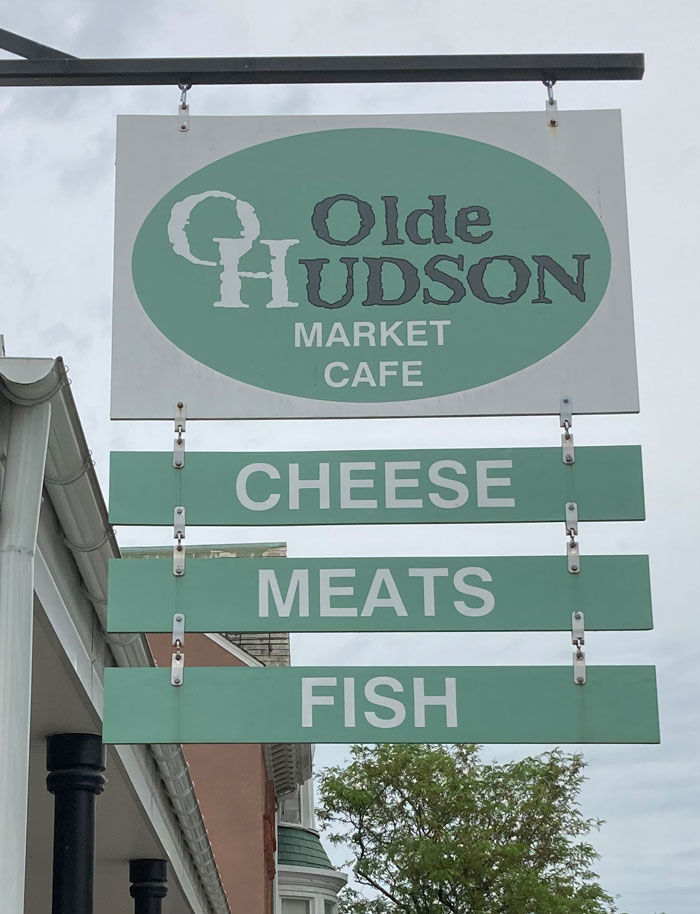 Olde Hudson's Ice Cream Shed at Warren and 5th will be open this weekend – (weather permitting) –
offering cups and cones.
Great ice cream on Warren Street!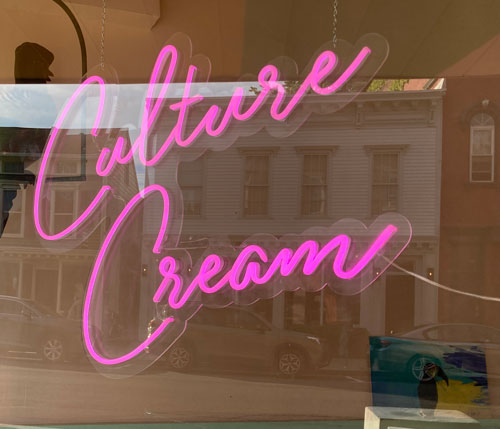 If you're on lower Warren Street, between 3rd and 4th, check out Culture Cream for some living and fermented ice cream.
Nine Cakes at 748 Warren Street has ice cream, including ice cream cookie sandwiches, $10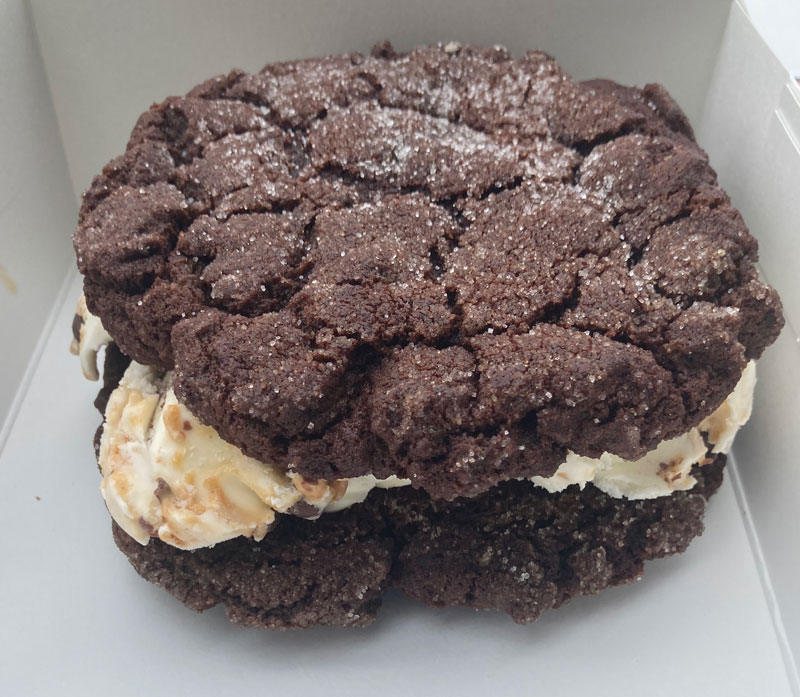 Another option in the City of Hudson proper would be Stewart's (open until 11pm). If you're looking for soft-serve, the Ice Cream Shack in Greenport reopened as I Got Chillz, and there's also Con-E-Island in Catskill, on Catskill Creek.
If you're up for for an ice cream journey, about twenty minutes outside of Hudson, there's Samascott's Garden Market on Fairview/Route 9. Not only do they make some of their own ice cream, but Samascott GROWS the ice cream ingredients on their farm – such as strawberries, rhubarb and blueberries – even the snozberries! My favorite is the Dwight Schrute (when available), made with beets from the farm.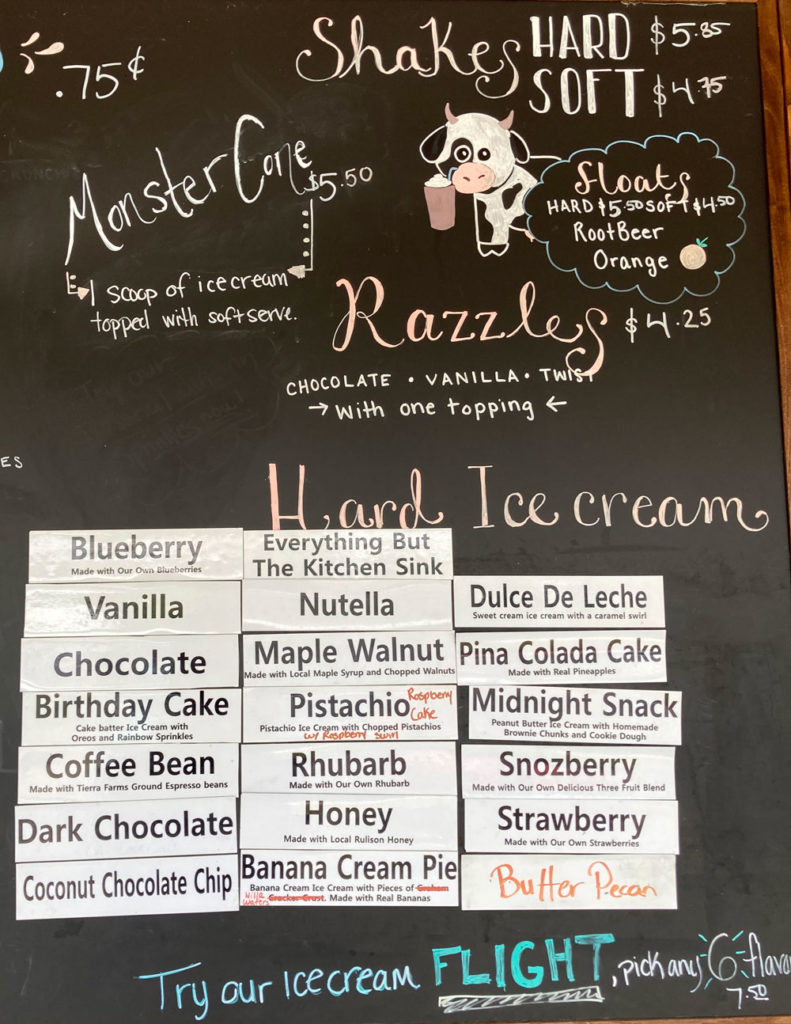 At the top of Main Street in Catskill, right next to the Rip van Winkle statue, check out The Catskill Chocolate Company.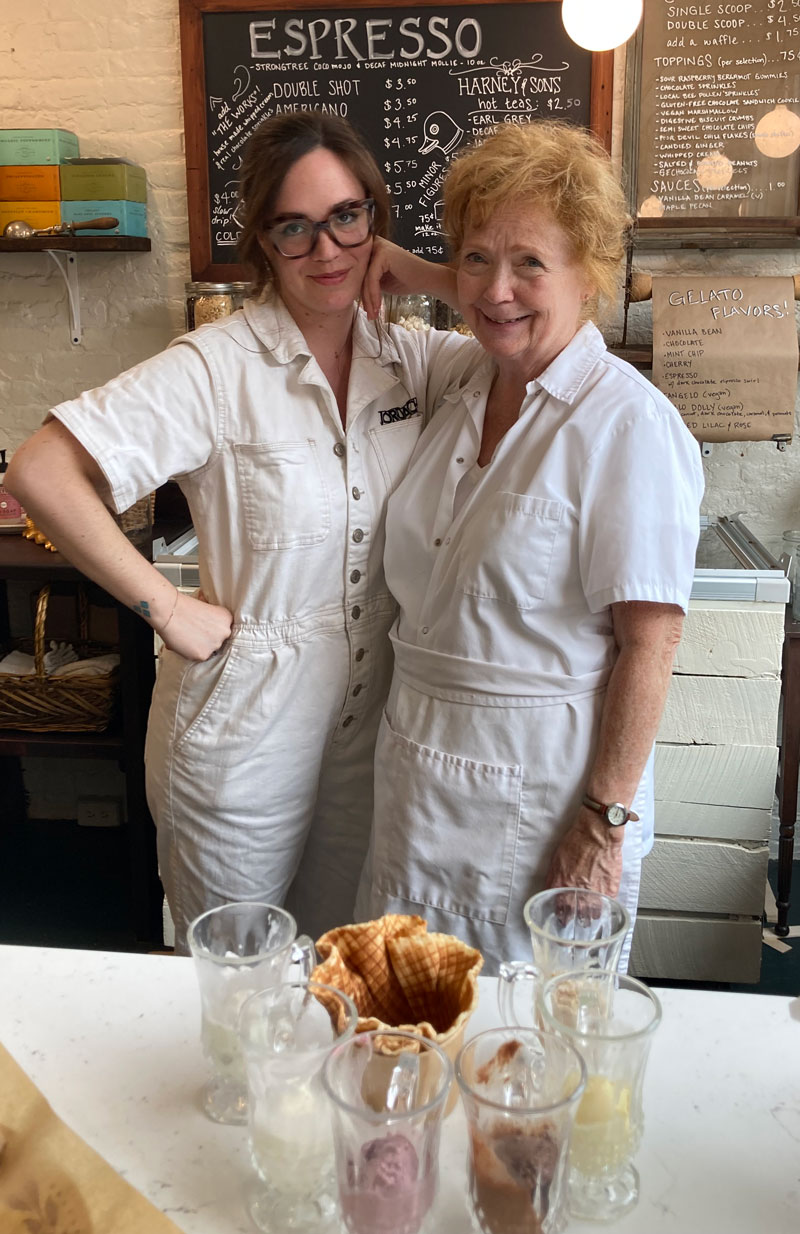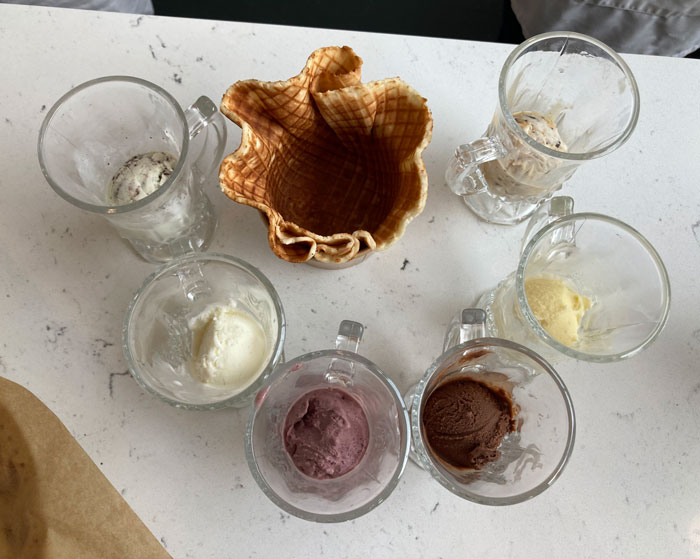 Homemade gelato in various flavors! AMAZING!