People ask me, in hushed tones, if Carole Osterink, the writer of Gossips of Rivertown and I get along. They assume, since we are both bloggers, that there's a rivalry. There is not. Carole and I have an "understanding" and we established our boundaries. She reports on local government, politics, and similar issues, whereas, I tackle the important topics, such as where to find ice cream in Hudson!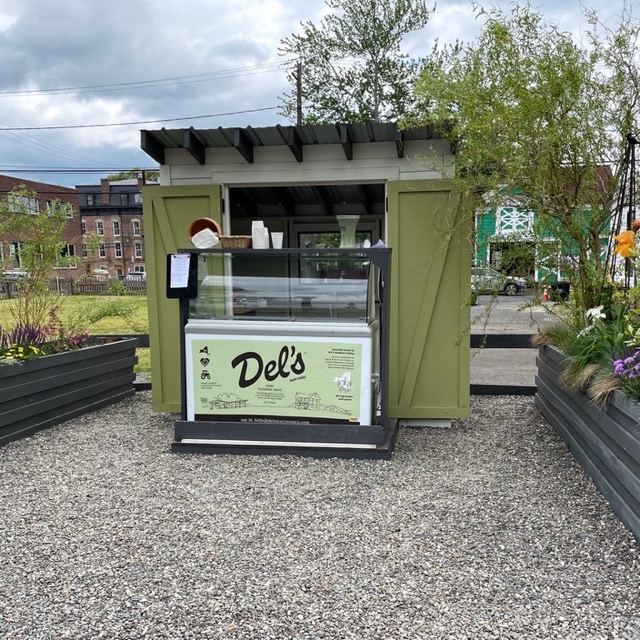 Olde Hudson's Ice Cream Shed – Warren and 5th
Open Saturday and Sunday through June and every day from July through the end of summer.
Olde Hudson: "Our seasonal Ice Cream Shed is right next door to our new garden, a cool and pretty place for ice cream lovers to enjoy hand dipped Olde Hudson cones and scoops. Olde Hudson's Ice Cream Shed is open Weekends lunchtime through early evening. We'll be adjusting our hours after Memorial Day."

Flavors at Olde Hudson rotate frequently and include: Sweet Cream Vanilla, Double Dutch Chocolate, Dutchess Chocolate & Chip, Cookies & Cream, Coffee Toffee, Lavender Honey Blueberry, Maple Snickerdoodle, Mint Brownie, Strawberry, Peanut Butter Cup, S'mores, Lemon Poppy Seed, Banana Cream Pie, Pistachio Raspberry, Peanut Butter Cookie, Coconut Raspberry
---
Nine Cakes at 748 Warren Street has ice cream, including ice cream cookie sandwiches, $6. Their ice cream flavors include: Cookie Dough, Lavender, Dulce de Leche, Vanilla, Salty Caramel Pretzel, Cappuccino Kahlua, and Killer Chocolate.
SPECIAL! ONLY FOR TRIXIE'S LIST READERS!
You can ask for these cookie ice creams rolled in rolled in rainbow or chocolate sprinkles, or in cookie crumbles!
The side sprinkles/crumbs are not on the menu! It's a "secret"! Whisper it. Tell them Trixie sent you!
This $6 ice cream sandwich is a bargain. It's a big dessert, and you will not be disappointed, actually, you'll be happily surprised that such a great deal exists, and you'll tell all your friends.
Spread some good ice cream news!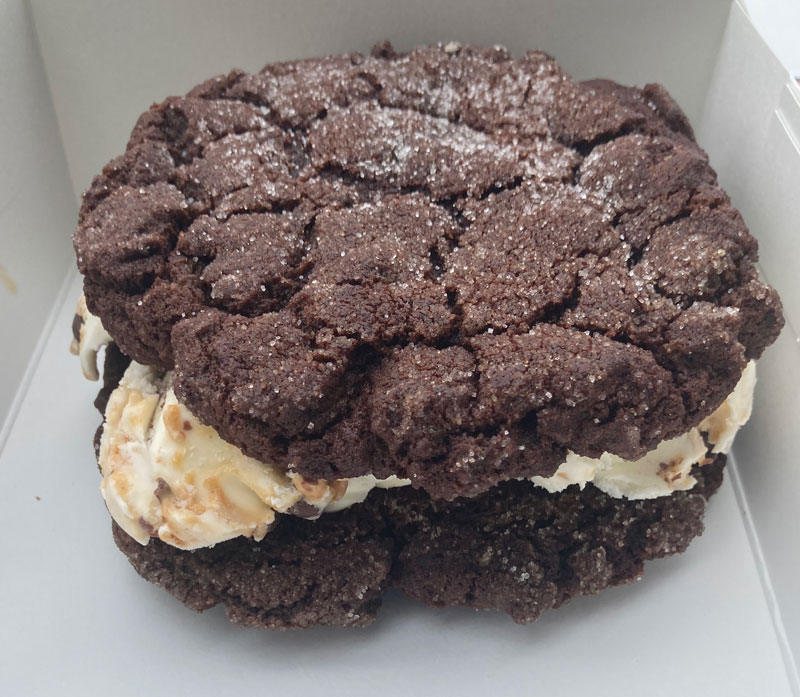 ---
If you're on lower Warren Street, between 3rd and 4th, check out Culture Cream for some living and fermented ice cream.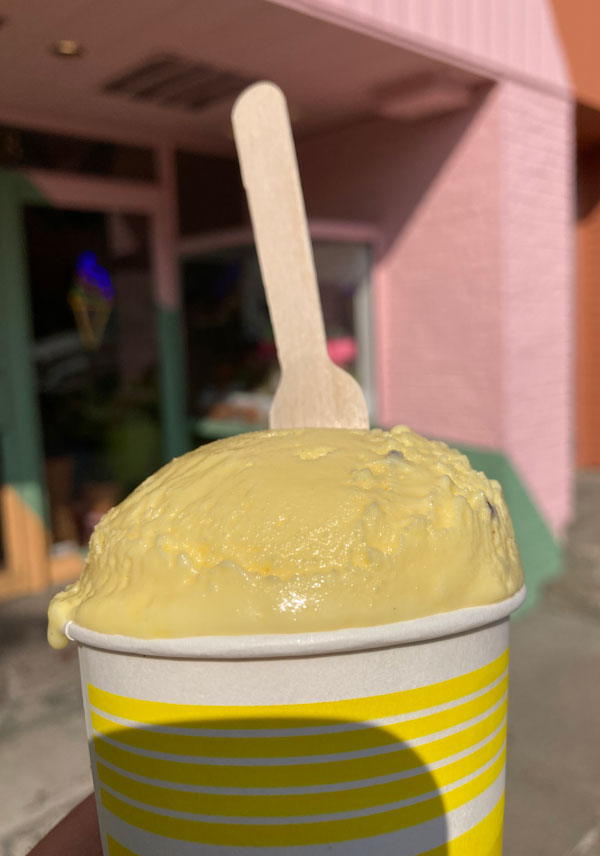 ---
Keep walking down Warren Street, and you'll find 225 Scoops! Now, proudly serving Jane's ice cream, made here in the Hudson Valley. Ice cream does solve everything.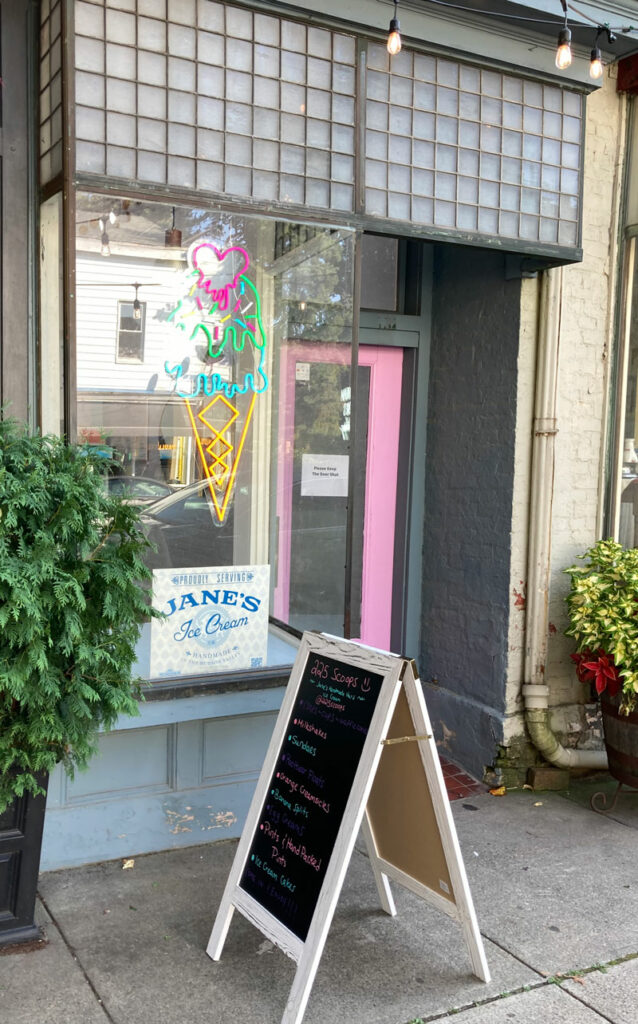 ---
Another option in the City of Hudson proper would be Stewart's (open until 11pm) – good and inexpensive, and they let you do your own toppings!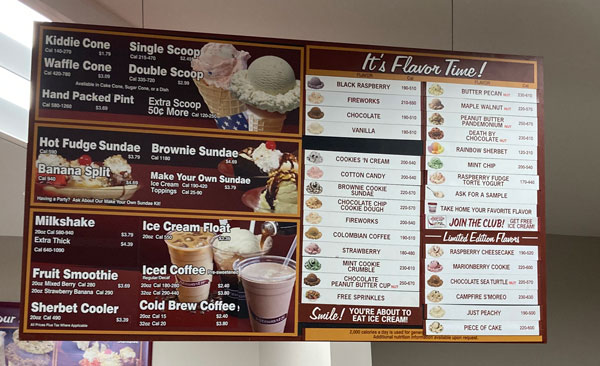 If you're looking for soft-serve, the Ice Cream Shack in Greenport reopened as I Got Chillz, and there's also Con-E-Island in Catskill, on Catskill Creek.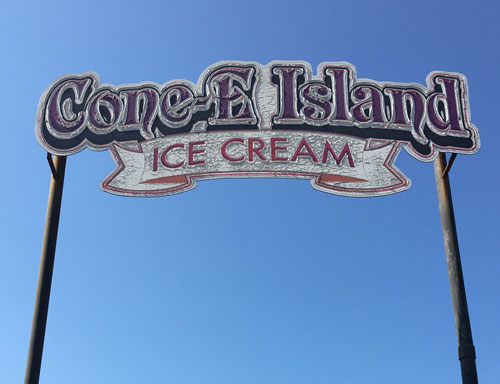 If you're up for for an ice cream journey, about twenty minutes outside of Hudson, there's Samascott's Garden Market on Fairview/Route 9. Not only do they make some of their own ice cream, but Samascott GROWS the ice cream ingredients on their farm – such as strawberries, rhubarb and blueberries – even the snozberries! My favorite is the Dwight Schrute (when available), made with beets from the farm.
Amended 2023: My new favorite at Samascott's is the CORN flavored ice cream! Yes!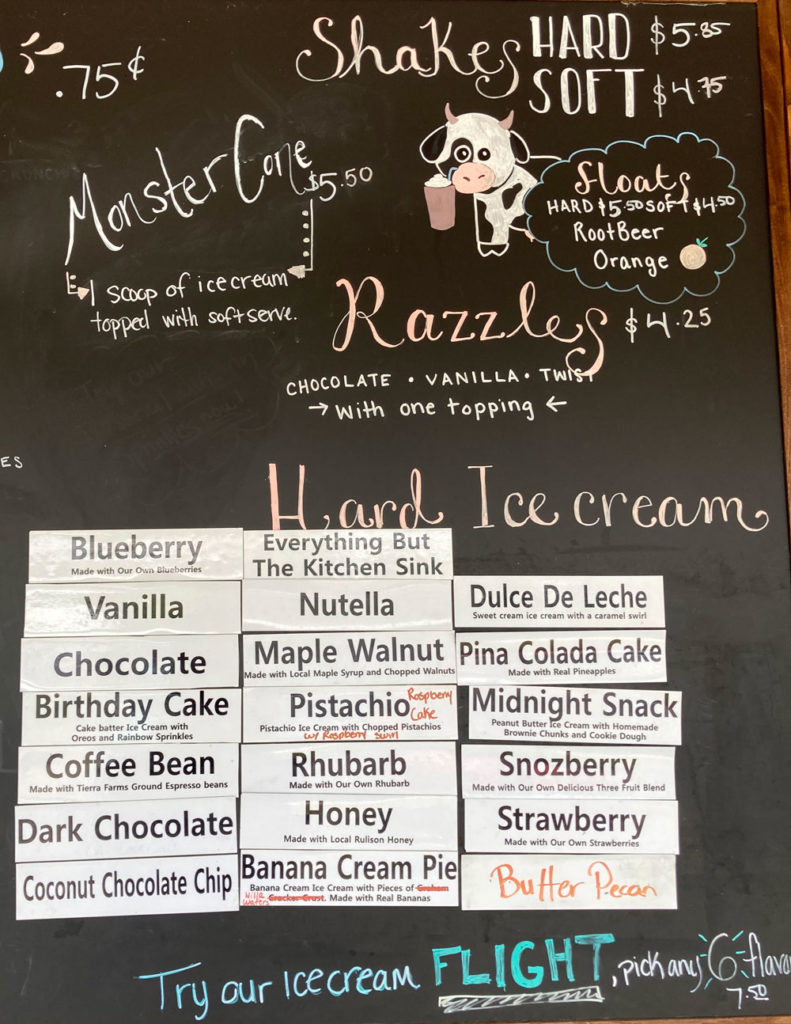 At the top of Main Street in Catskill, right next to the Rip van Winkle statue, check out The Catskill Chocolate Company.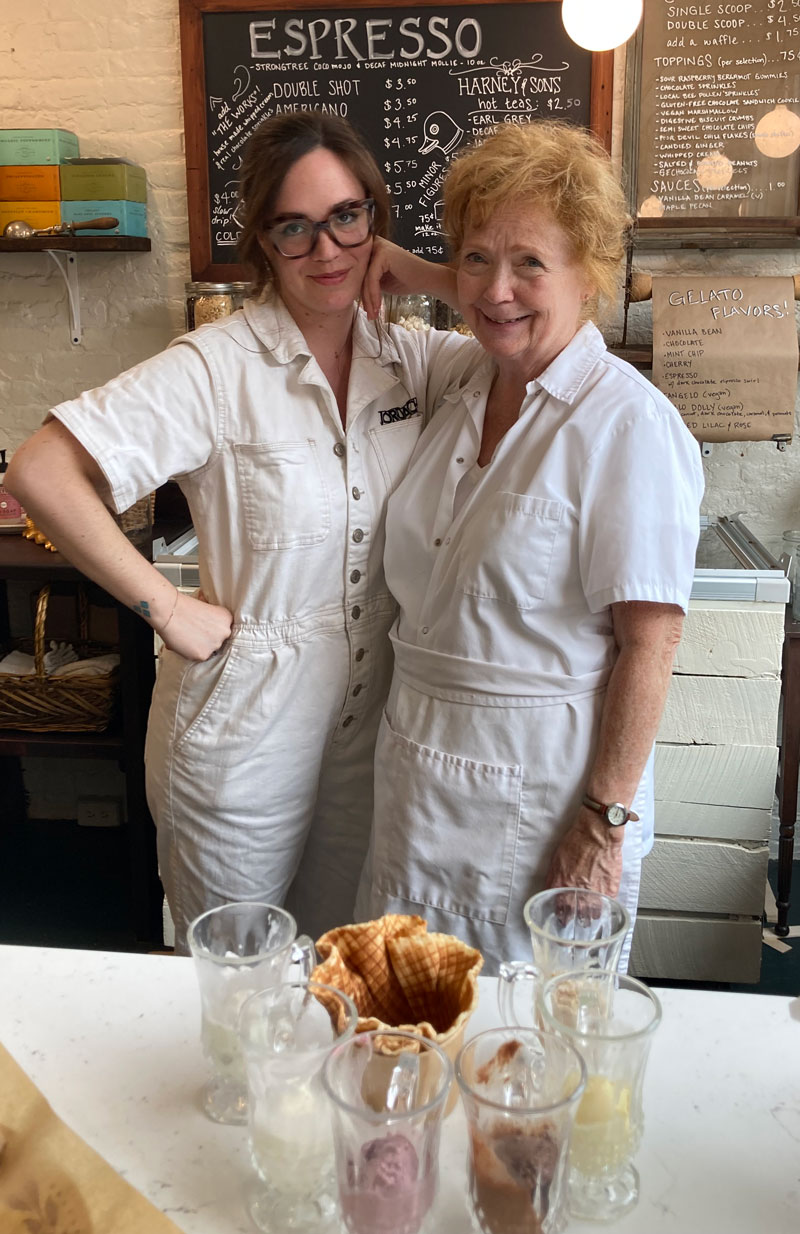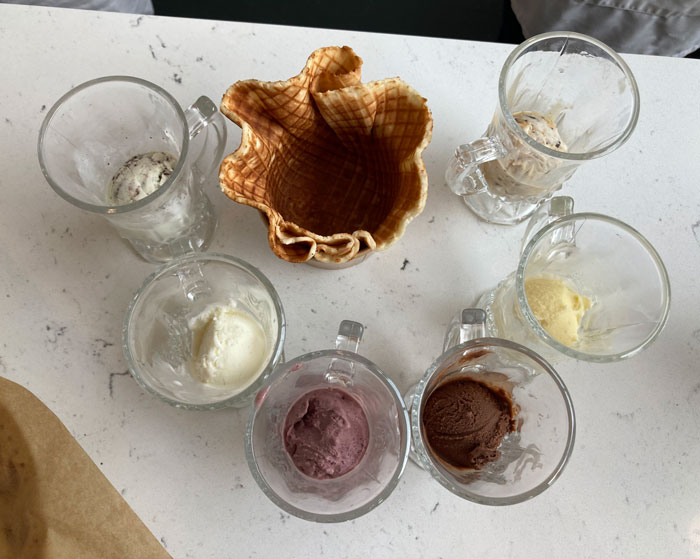 Homemade gelato in various flavors! AMAZING!
Don't forget The Conery on Route 9. This a must after an afternoon at Lake Taghkonic State Park.