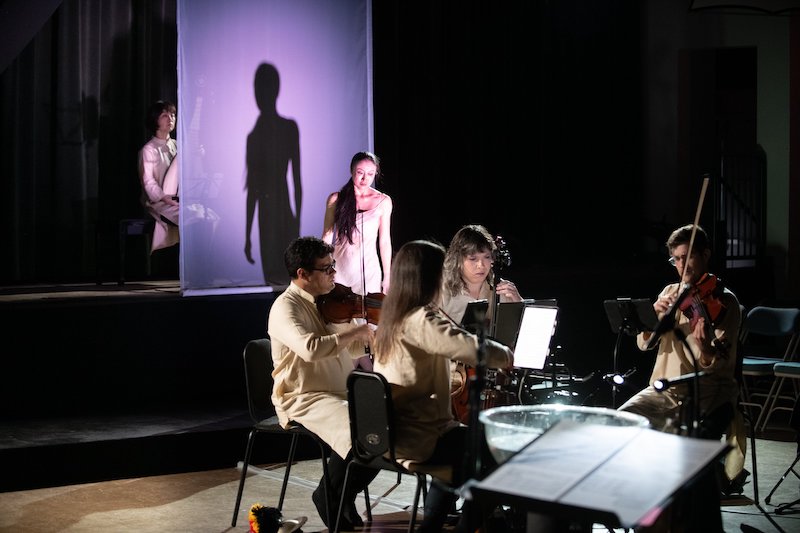 TAN DUN'S GHOST OPERA
7:00 PM, Sept 30
1:00 PM, Oct 1
60 minutes
$45 General Admission
Black Box Theater
Photo by Timothy Teague
Pipa virtuoso Wu Man and the Attacca Quartet team up for a new production of Tan Dun's Ghost Opera, a pioneering work that dramatically combines elements of both Chinese and Western cultures. Wu Man has been associated with the piece since its composition 30 years ago. Ghost Opera evokes the spirits of Bach and Shakespeare—in the manner of ancient folk traditions and traditional shamanistic Chinese music, complete with elements of paper, water, stone, metal, and vocals. This new production, in association with the Ojai Music Festival, incorporates dance via dancer/choreographer PeiJu Chien-Pott and is reimagined through Jon Reimer's direction.
Ghost Opera Composed by Tan Dun Presented under license by G. Schirmer, Inc., copyright owner
Questions about your visit? See our FAQs for more information.