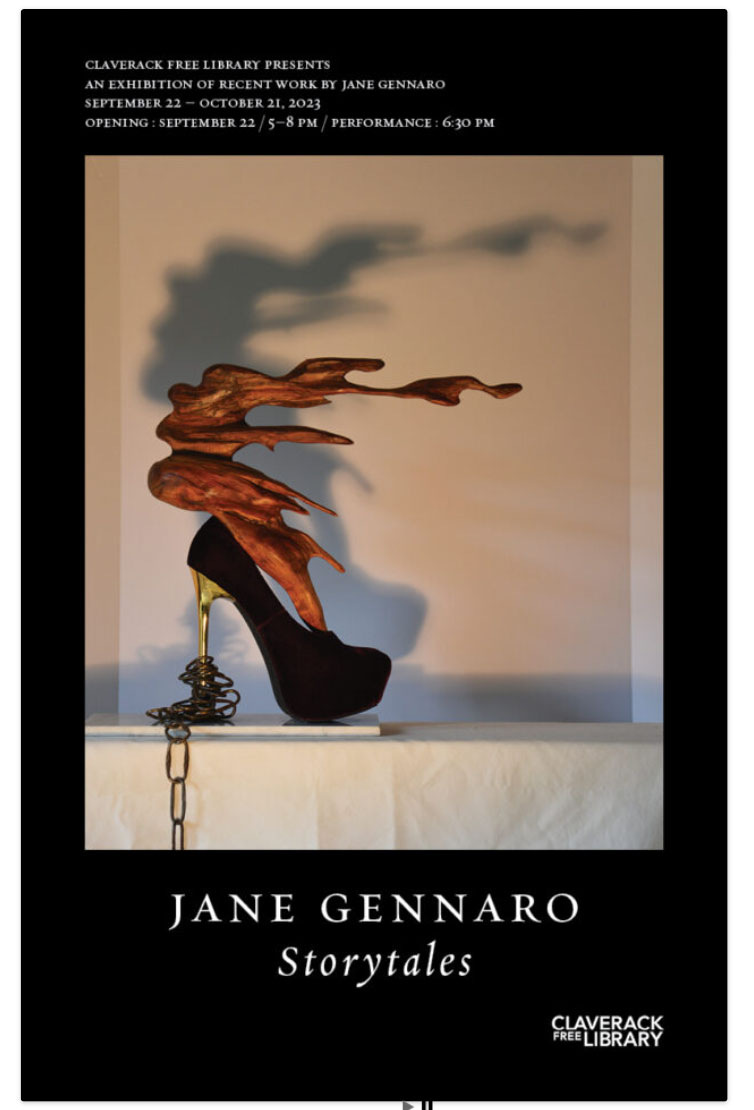 Jane Gennaro, Storytales, at Claverack Library
The Claverack Free Library announces the opening of Storytales, an exhibition of recent work by the formidably talented and hyperproductive artist/writer/playwright/performer Jane Gennaro on Friday Sept 22 from 5 to 8 PM in the Marilyn and Bob Laurie Gallery. At 6:30 the artist will present a 30 minute sneak preview of her new solo play Coloring in Circles, a theatrical 'storytale' that brings to life the childhood adventures, family and friends who inspire and inform her art. Refreshments will follow the performance. Seating is limited. Please call 518.851.7120, email info@claveracklibrary.org, or visit the circulation desk to reserve.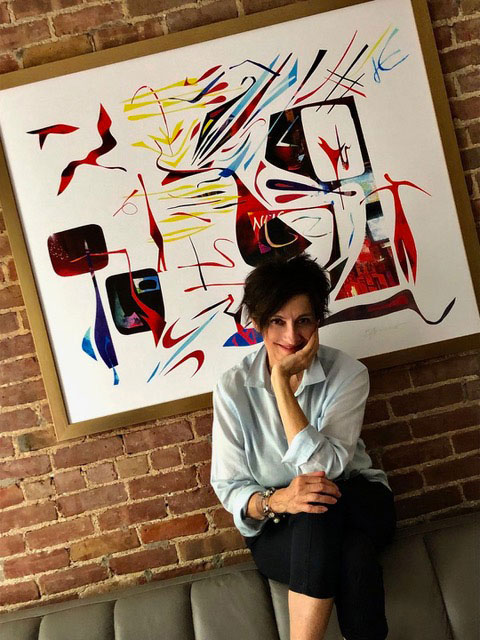 The exhibition of drawings, paintings, sculptures, and assemblages runs through October 21 during open hours at the library, 9 Route 9H at the intersection of Route 23B.
Jane Gennaro lives in Claverack and New York. Solo exhibitions include the Fashion Institute of Technology, Klapper Center for Fine Arts at Adelphi University, and the World Monuments Fund Gallery. Locally, she's exhibited at Time & Space Ltd. in Hudson. Gennaro's solo plays have been produced by the American Place Theatre, the Culture Project's Impact Festival, and the Toyota Comedy Festival. Her work has been reviewed in the New York Times and featured in New York Magazine; she has voiced audio books, video games, documentaries and hundreds of commercials. Gennaro's satirical commentaries aired on NPR's All Things Considered.
IMBY is a media sponsor of this exhibition.
janegennaro.com
www.claveracklibrary.org
Photo credit: Stephen Zurrow