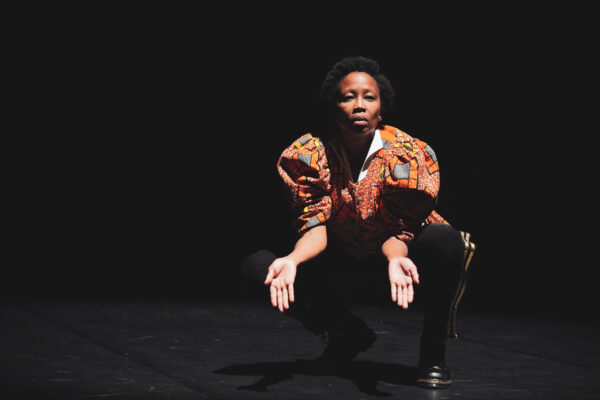 An Immigrant's Story by Wanjiru Kamuyu
Wanjiru Kamuyu questions the notions of place, belonging and otherness. A cosmopolitan on three continents— Africa, North America, and Europe—wherever she decides to set up home, is she considered an immigrant?
A migratory map of encounters, her dance starts with ballet, studied during her childhood in Kenya, then moves to contemporary dance after her parents moved the family to the USA. Kamuyu's dance reveals her career journey and delights in dances from the African continent and diasporas, as well as butõ. Her body is a constantly shifting map.
Kamuyu's solo interrogates the gaze upon 'the foreigner' in a new space and society. The work uses satire to offer a critical eye on the notions of place and placement that are prevalent in today's political discourse.
"Having lived on three different continents has provided the privileged space and time to absorb different cultures and worldviews. The current critically sensitive (im)migration issue at the forefront of worldwide political debates has inspired me to re-examine my (im)migration stories and consequentially cultivated a desire to examine the notions of and politics surrounding the privileged vs. unprivileged (im)migrant," notes Kamuyu.
The show is performed in English. Show duration is 1 hour.