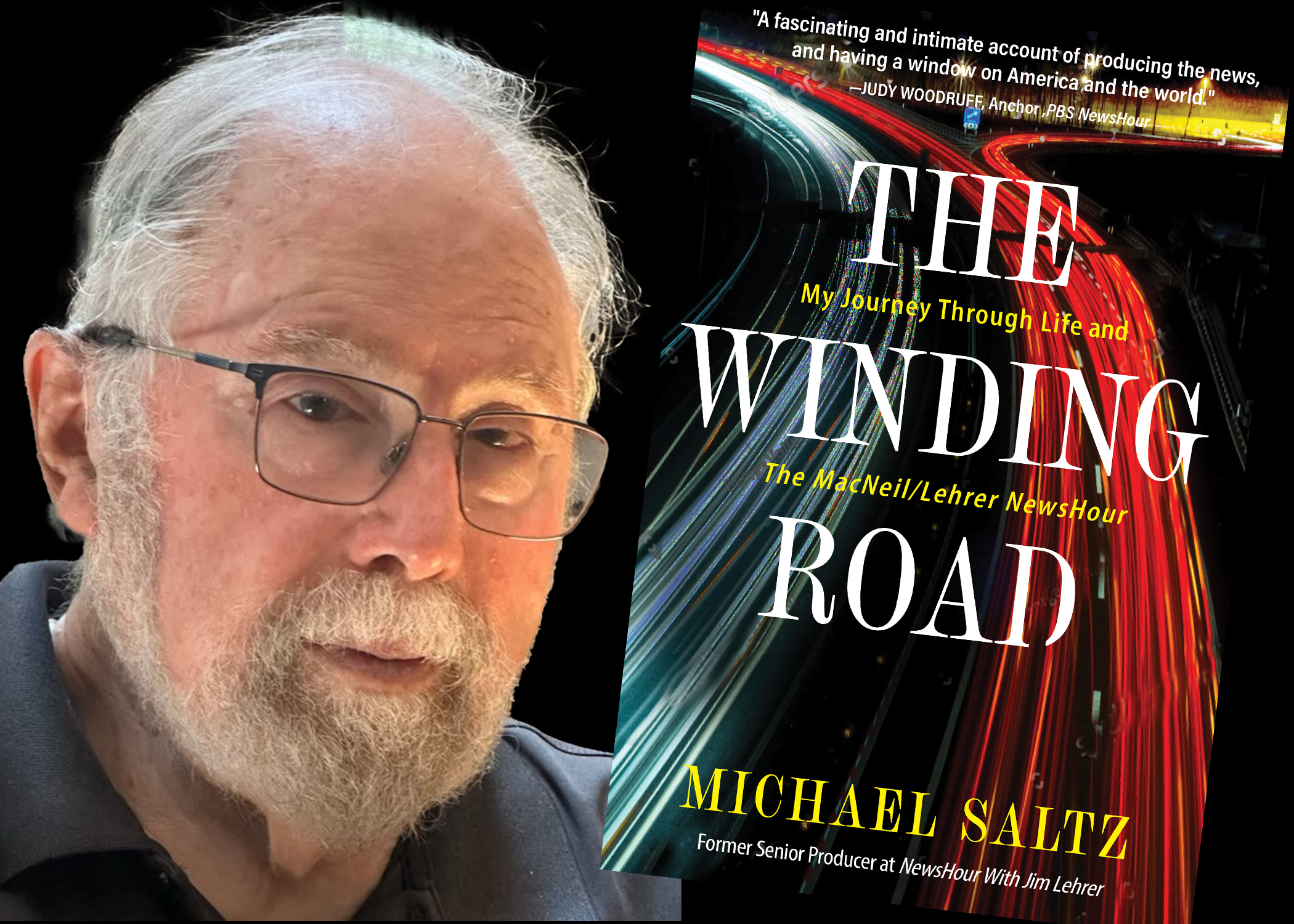 One Time Only
Michael Saltz has been a visitor, part-time or full-time resident of Columbia County for over 70 years. Many of you know him through his op-ed columns for the Hudson Register-Star or posts on www.IMBY.com and Facebook. And some of you know him through his long multi-award-winning career as a Senior Producer of what is now called The PBS NewsHour.
More recently, he's also known as the author of a memoir: The Winding Road: My Journey Through Life and the MacNeil/Lehrer NewsHour. The memoir is precisely what is described in the title. It relates some of the twists and turns in a life that led him to and through the NewsHour in all its iterations. It's a book filled with stories about people, places, and events he took part in or that he witnessed throughout his long career, along with reflections about journalism, politics, art, and life.
On the afternoon of Saturday, September 30th, 2023, from 4 – 6 pm, there will be a celebration of the publication of the book. It may well run shorter, but it will not run longer. The event will consist of Michael saying and/or reading something from the book, an interview by Tom Chulak, and an opportunity for those present to ask any questions they may have. Questions can be about anything: journalism, politics, his columns, writing, and, of course, the NewsHour, his life and career. The event is FREE to attend.
For those of you who don't know Tom, he was the co-owner of the Chatham Bookstore in Chatham, NY, for several years. He says he never learned how to operate the cash register, but he interviewed scores of authors over time.
If you've bought books and bring them with you (they are available online or through your local bookstore), he says that he'll willingly sign them, although he's rarely understood why people want books signed. There will probably be a few copies for sale at the event. Exact change or check only, please.
The location will be at:
Copake Grange
628 Empire Road
Copake, NY 12516
If you plan to attend, it will help to let us know, including the number of people in your party. For this event only, please RSVP to ms.thewindingroad@gmail.com
We hope to see you all there.