During a lovely summer week, Trixie's List takes you up and down Warren Street – from Hudson Food Studio to the Waterfront! Then, across the Hudson River to Athens!
Ms. Garriga has a new line of hair and body beauty creams – all natural – made right here in the City of Hudson!
I interviewed her down by the Waterfront.
Here's a short video of her explaining her products.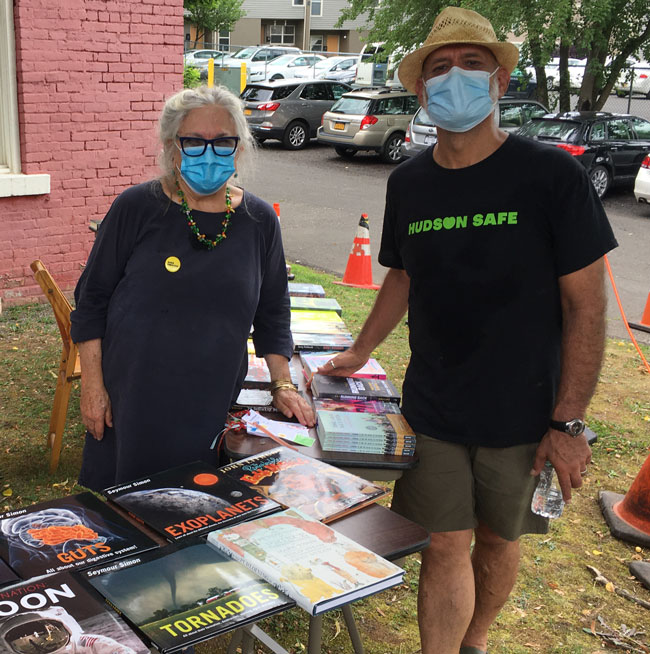 Susan Simon and Peter Frank handing out books to all ages last weekend as the Hudson Little Free Libraries reopen!
Exchange a book / Take a book! Just keep reading!
Three Little Library locations – Chamber of Commerce, Presbyterian Church (Warren bet 3&4) and Oakdale Lake.
---
Bookbags were available for kids, filled with books – free!
Thanks to the Hudson Area Library and the Columbia Land Conservancy!
Pictured, in a fabulous pose, is Shanatia Bygrave, at the Hudson Area Library, now reopened. Kinda.
---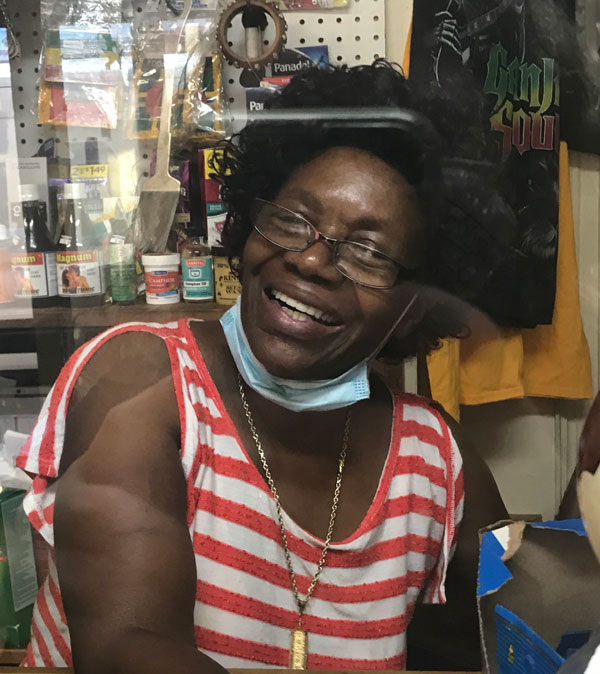 Trixie's List writer, Verity Smith, catches up with Ms. Paulette and husband, Kenneth, at the West Indies Natural Food and Grocery Store on Warren Street.
Read the story here!

---
Lauren Giambrone was outside her shop, taking orders for medicinal herbs and magic at Good Fight Herb! Order on-line or view the catalog out front. Lauren can answer your questions outside at 253 1/2 Warren Street.
---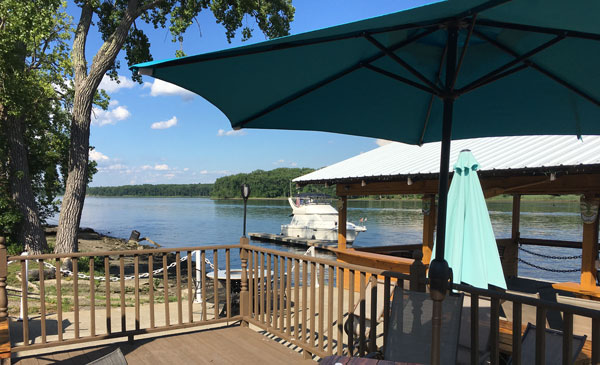 Do you want to feel like you're "on vacation", when really, you're right over the river in Greene County?
Check out my story on one of my favorite destinations – Hagar's Harbor Bar and Restaurant.
---

Black Lives Matter street painting last Sunday! With grilled hamburgers!
---
What's the Take-away from Takeout? Our new food reviewer, Hangry in Hudson, orders in at Hudson Food Studio. Read the review here.
---
Have you been down to Waterfront Wednesdays yet?
Watch this video with Sam Merrett and he'll give you the details!
---
Hudson Wednesday Market – 4-7pm – 7th Street Park
---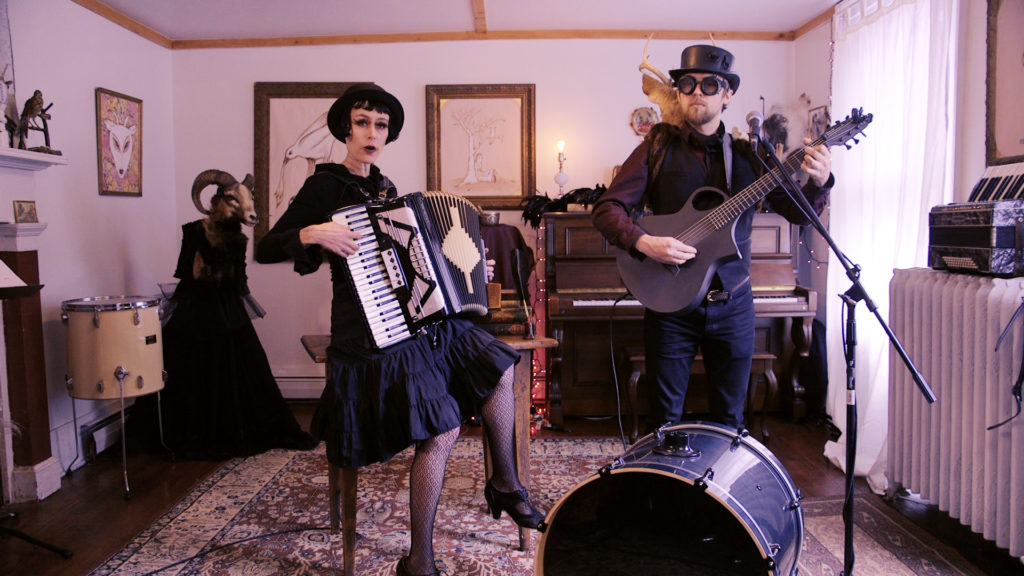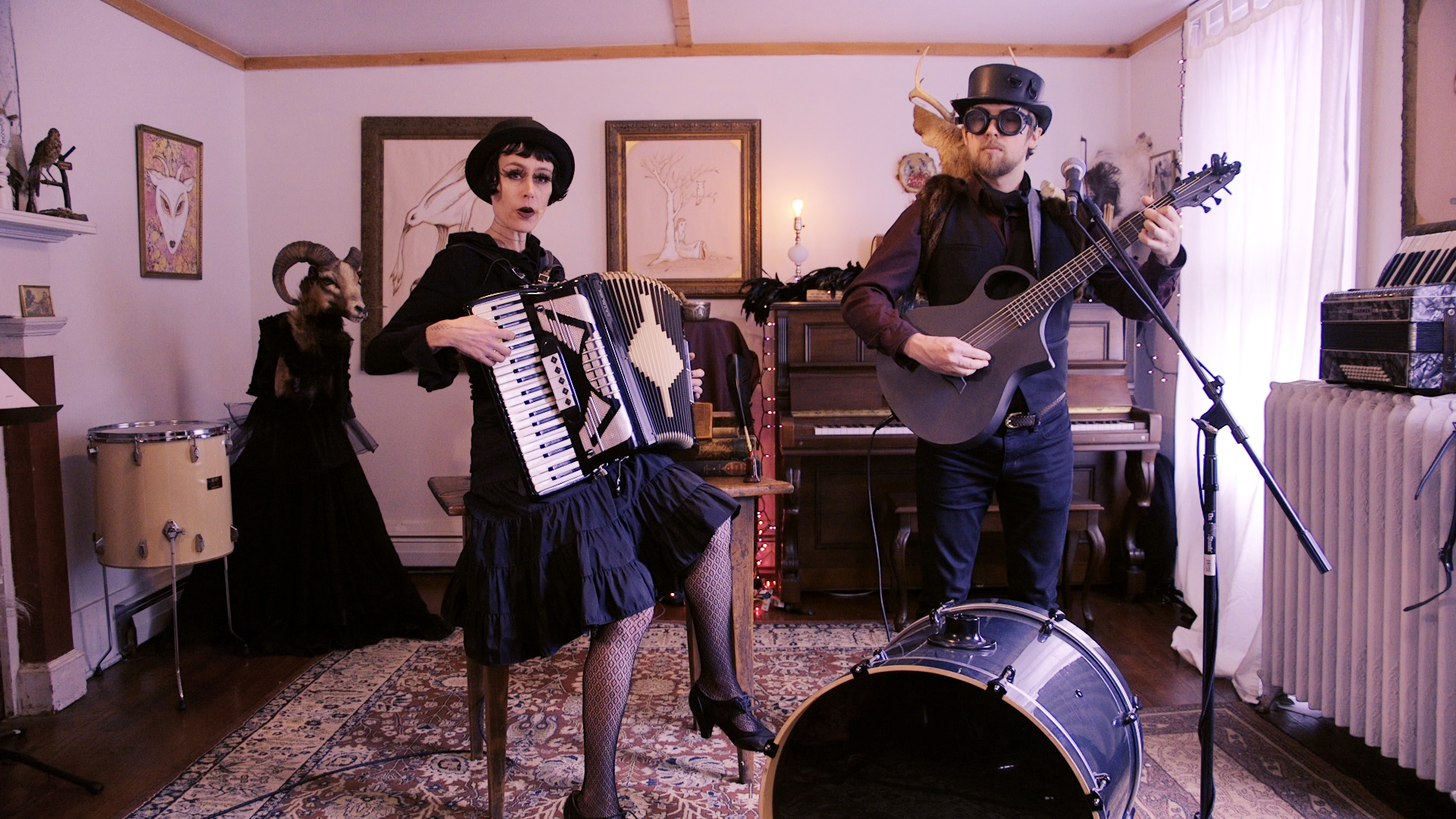 Want something to do tonight, Friday, July 17th?
The Dust Bowl Faeries outside in Woodstock!
or, a Virtual Faerie Concert on the 19th!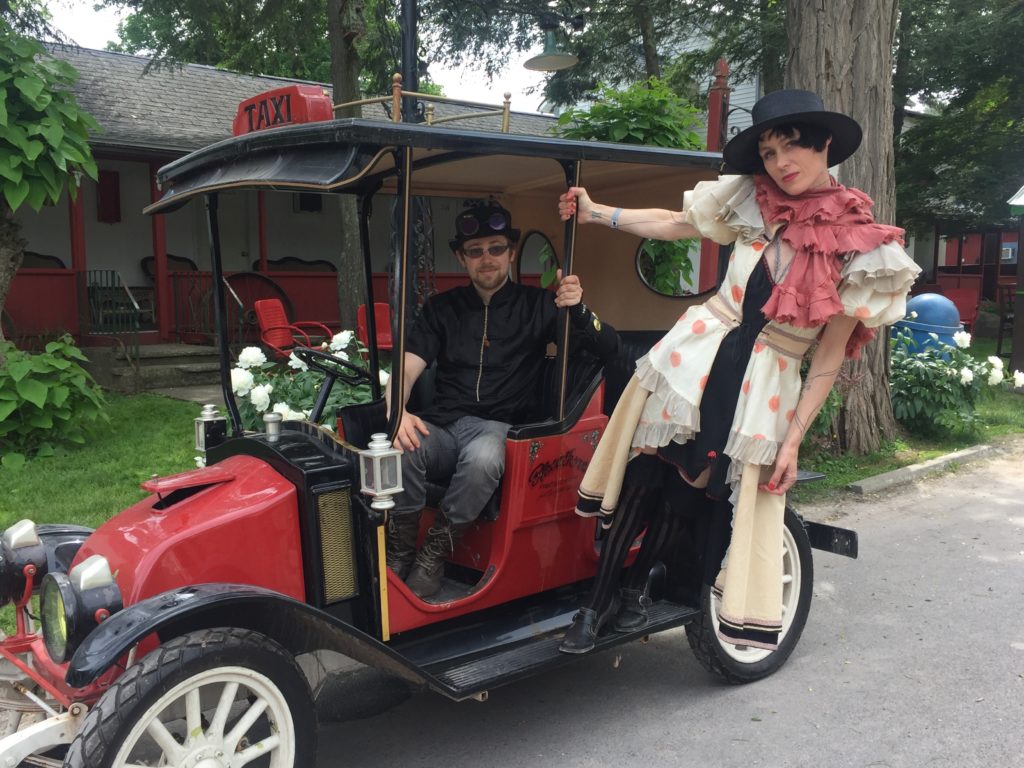 So much to see, do, and eat! See you around, Hudson.
-Trix