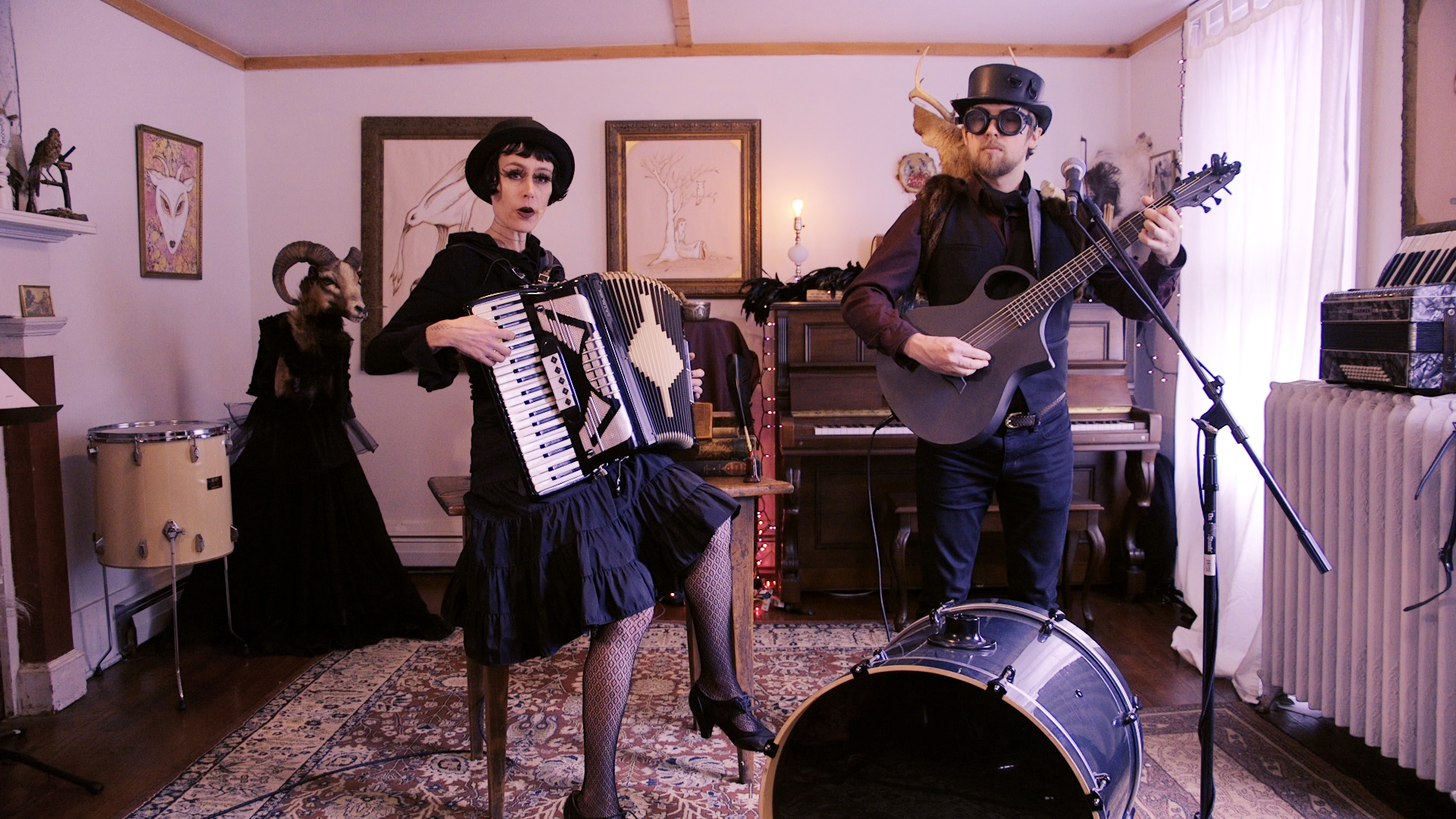 Dust Bowl Faeries, Colony Woodstock (outside) 7-17
put on your masks and join us for 2 sets of DELIGHTFULLY LIVE music by Ryder Cooley & Jon B Woddin of DUST BOWL FAERIES at Colony Woodstock's brand new Beer Garden Grille!
Tables are safely spaced 12 ft apart with umbrellas. Carefully prepared food & drinks are available at the grille
This is our first live performance since March and although we are down 3 musicians and miss playing with the full band, we are thrilled to be performing outside for whomever is able to join us. The music is free, just bring some tips for the jar.
Dust Bowl Faeries is a dark cabaret band from the Hudson Valley, New York. Their eclectic repertoire of songs draw inspiration from circus, post-punk and Eastern European music. Accordion, singing saw, ukulele, guitar and percussion combine to create the Dust Bowl Faeries otherworldly sound. Their debut album features Tommy Stinson (Replacements) & Melora Creager (Rasputina). The faeries usually perform as a five piece band, but during the pandemic they are performing as a duet, with Ryder on accordion & Jon B. Woodin on guitar
"Carnival, circus, cabaret, silent-movie-era, fin de siecle, Lynchian, full on baroque with a touch of Jethro Tull"
(photo & quote by Ric Kallaher 2019)