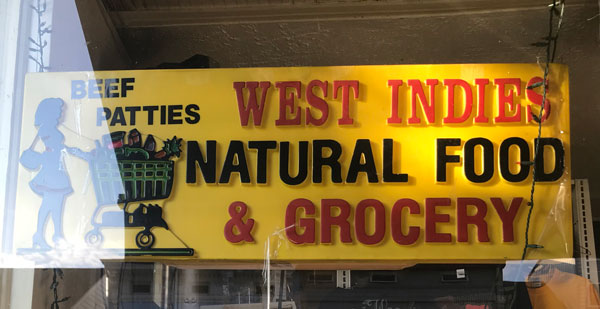 It is a truism to say that Hudson is changing rapidly — in some exciting ways, yes, but with commensurate losses that can alter the very fabric of the community. Even before the pandemic, economic and demographic changes swept away many a beloved small business. But all is not lost! Through it all, one such local treasure still shines bright – West Indies Natural Food & Grocery, at 222 Warren Street.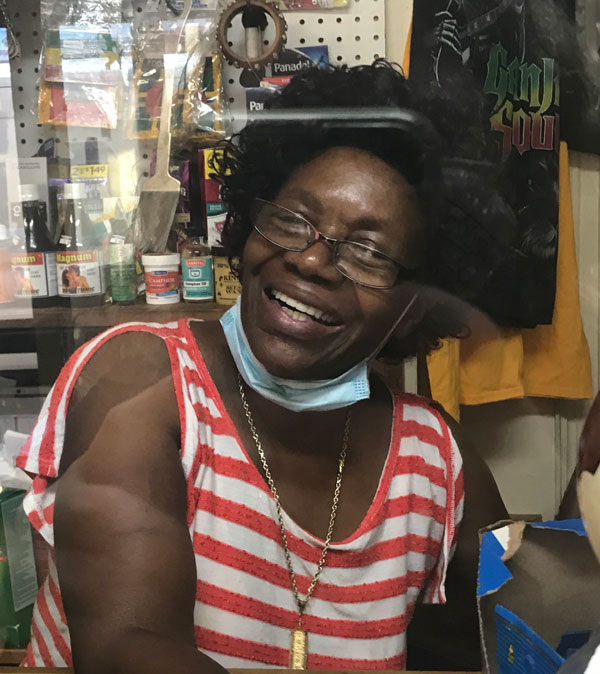 A veritable Hudson institution, Paulette Clarke (or "Ms. Paulette") has been serving up her trademark Jamaican comfort food to-go from this spot for 19 years now, having moved to Hudson from her native Jamaica in the '80s. Generations of Hudsonians have enjoyed her rendition of classics like oxtail, goat curry, rice and peas, and a super flavorful jerk chicken so moist it falls right off the bone. Huge servings, including tasty sides at very reasonable prices ($13-$16 a plate), promptly made to order on-site when you drop by (or, if you prefer, call ahead to pre-order: 518-828-0971).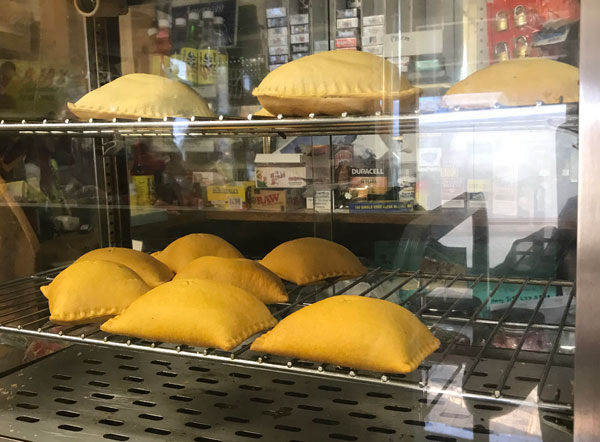 And of course, I'd be remiss not to mention the (in)famous beef and chicken patties! Those of us who frequented Savoia (which, as its sign proclaimed, was "The Place to Be" before it closed in 2016), just a couple of doors down, recall that point in the evening when you absolutely NEEDED one of those patties, stat! Stopping by Ms. Paulette's to get a beef patty in cocoa bread in between rounds of cards, or before, after (or even during!) a dance party was such a ritual for me that even the scent of one inspires a moment of Proustian reverie! And there is no better snack on a winter day. Any day, really — but when it's cold outside, you really can't beat getting one piping hot and eating it right out of the case. (You can also buy them frozen to take home and fry up when you need a midnight snack).
And there's more. MUCH more! The space doubles as a grocery/chef's pantry, and it is chock-full of speciality products that one would be hard pressed to find elsewhere in Hudson, or anywhere in the area, for that matter. There are rows and rows of spices and spice mixtures, sauces of all sorts, bags of rice, staples like canned Ackee (the national fruit of Jamaica – delish with salt fish!), and of course, bulla cakes. Boycotting GOYA but haven't perfected your own DIY Adobo recipe yet? West Indies Natural Food & Grocery has you covered, with Blue Mountain Country's version! Craving plantain chips? They've got those, too, as well as an array of Jamaican natural sodas, as well as kombucha and other beverages.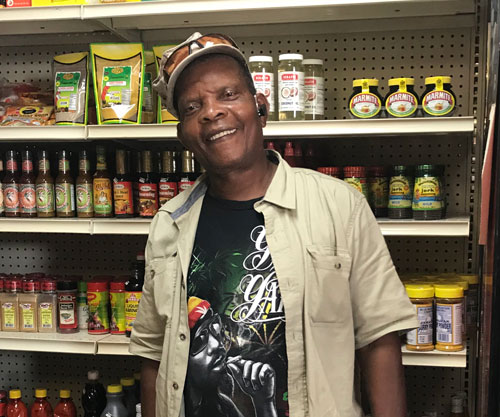 Ms. Paulette's husband Kenneth runs food up every week from the Bronx
How do they stay so well provisioned, you may ask? Paulette's husband, Kenneth, makes a weekly run to the Bronx Market, where he sources not only many of the speciality items, but also comes back with their van full of meat, produce, and the mangos and other fresh fruit they sell in the shop (get it while you can! It's very popular). The grocery is truly a home chef's Mecca, as well as a snacker's paradise. Go for the take-out, and I promise you will want to stay for the groceries (and vice versa).
Now, back to those tides of change in Hudson. Structural pressures (escalating rents, changing demographics, and, of course, the economic toll of the pandemic) mean that West Indies Natural Food & Grocery could use community support, now more than ever. We can't lose this gem! You can give back to this business that gives so much to all of us in Hudson, directly here.
Or just get yourself down there for some oxtail, jerked chicken, and winning conversation with the inimitable Ms. Paulette. Believe me, you won't regret it! West Indies Natural Food is open daily at 222 Warren St., from 9:00 a.m. to 8:00 p.m. — later if it's busy. In fact, if you're craving her cooking but can't get there in time, Paulette says to give her a call (518-828-0971) and she'll happily wait for you. It's just that kind of place.