If you haven't visited Kasuri's "new" location between Prison Alley and Columbia since they moved about a year ago, now is a great time to get yourself re-acquainted.
The mainstay Hudson boutique continues to offer a trove of avant-garde fashions, but they've also recently teamed up with Dream Brother – a fluid creative platform helmed by Nathan Rapport dedicated to supporting the work of queer artists – to host a series of queer-centric "collaborative events," including film screenings and figure drawing sessions.
This past Thursday, Kasuri x Dream Brother presented How to Survive a Plague, the Oscar-nominated 2012 documentary about HIV/AIDS activists, in their gloriously spacious showroom with elegant, upholstered seating and complimentary bags of popcorn.
Directed by David France, a journalist who'd covered the AIDS crisis from its origins, the film recounts massive community efforts led by New York City-based advocacy group ACT UP in the late '80s and early '90s. While the organization's goals were multifold, France zeroes in on ACT UP's push for speedier medical research and drug trials in creating a treatment for the disease – featuring profiles of activists Mark Harrington, Iris Long, Bob Rafsky, and Peter Staley.
I'd actually watched How to Survive a Plague for the first time only a couple months ago; it's a stirring, impressive consolidation of hundreds of hours of raw archival footage. But seeing it at Kasuri was a distinctly poignant experience: a few members of the audience had been participants in ACT UP demonstrations, or at the very least lived through the AIDS epidemic and knew people who'd died. I heard more than a few sighs and wistful exclamations slip out from those seated around me as old memories flickered across the screen.
There was a post-screening discussion, too, featuring Howard Gertler, one of the film's producers, and former ACT UP member Jay Blotcher. Blotcher had been working as a journalist when he attended his first ACT UP meeting; offering to help, he was quickly assigned the role of media coordinator. It became his job to drum up attention from the press – to get other journalists to write about the group's demonstrations.
"You sort of discovered your fierce, inner queen," Blotcher recalled. "None of us started out knowing how to be activists."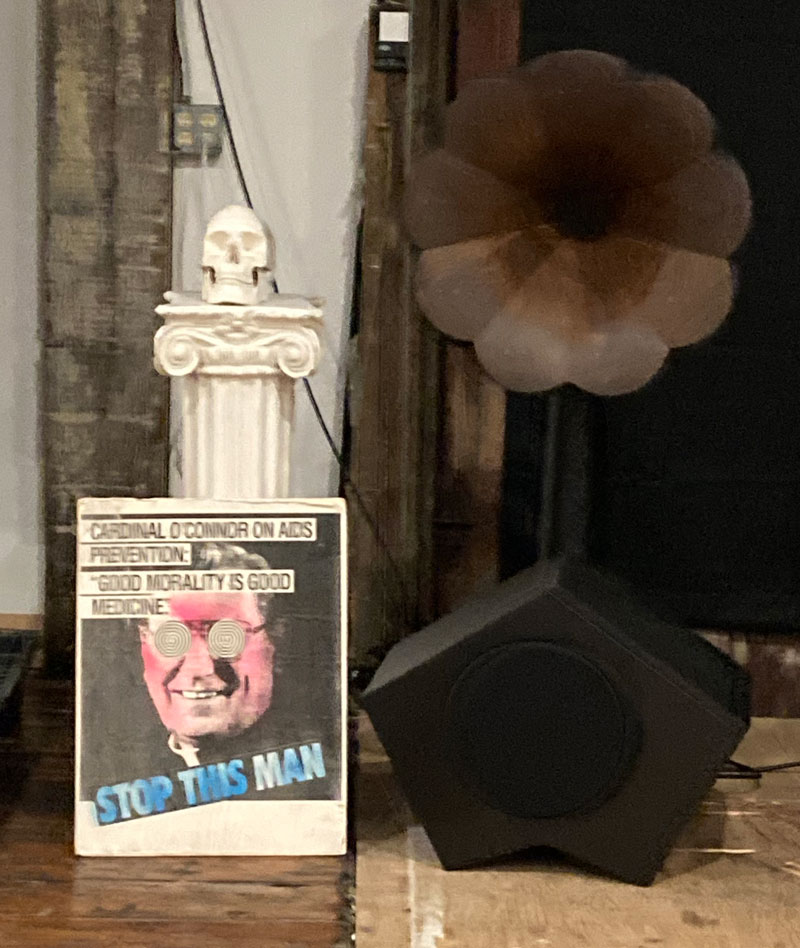 Indeed, the overwhelming impression I got from How to Survive a Plague was the sheer necessity – the literal need to survive – that drove this otherwise feckless generation of young people towards solidarity and action. Community fosters agency; it's not until we gather with and validate one another that we discover our collective and individual capacities to lead fuller, more meaningful lives.
That sense of community is something that Kasuri and Dream Brother are striving to foster. It seems to me that film screenings like the one I attended are fabulous, inspiring means of doing so, and I look forward to my next visit.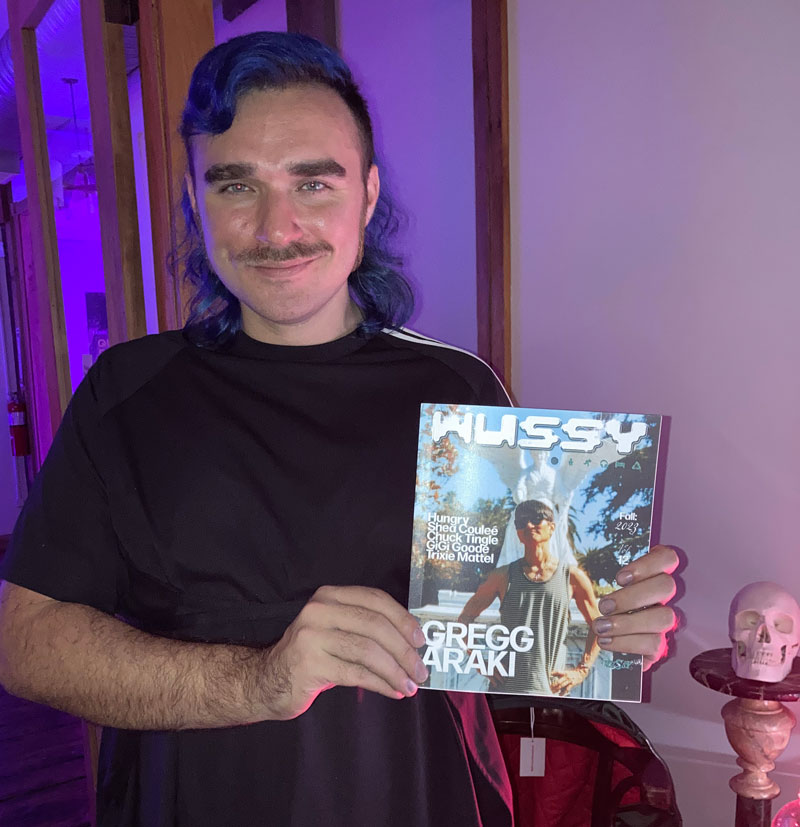 Copies of Wussy are available for purchase in "The Back Room", at Kasuri.
Wussy is a bi-annual journal featuring queer artists.
This past Saturday, Kasuri x Dream Brother also presented a launch party for Wussy Magazine's October issue, featuring a screening of cover star Gregg Araki's 1995 indie classic The Doom Generation.
Be sure to catch The Hunger, starring Catherine Deneuve and David Bowie, this Friday, October 27th at 8pm, or swing by for a Queer Figure Drawing on November 11th at 6pm.
Check out all Kasuri x Dream Brother events here.