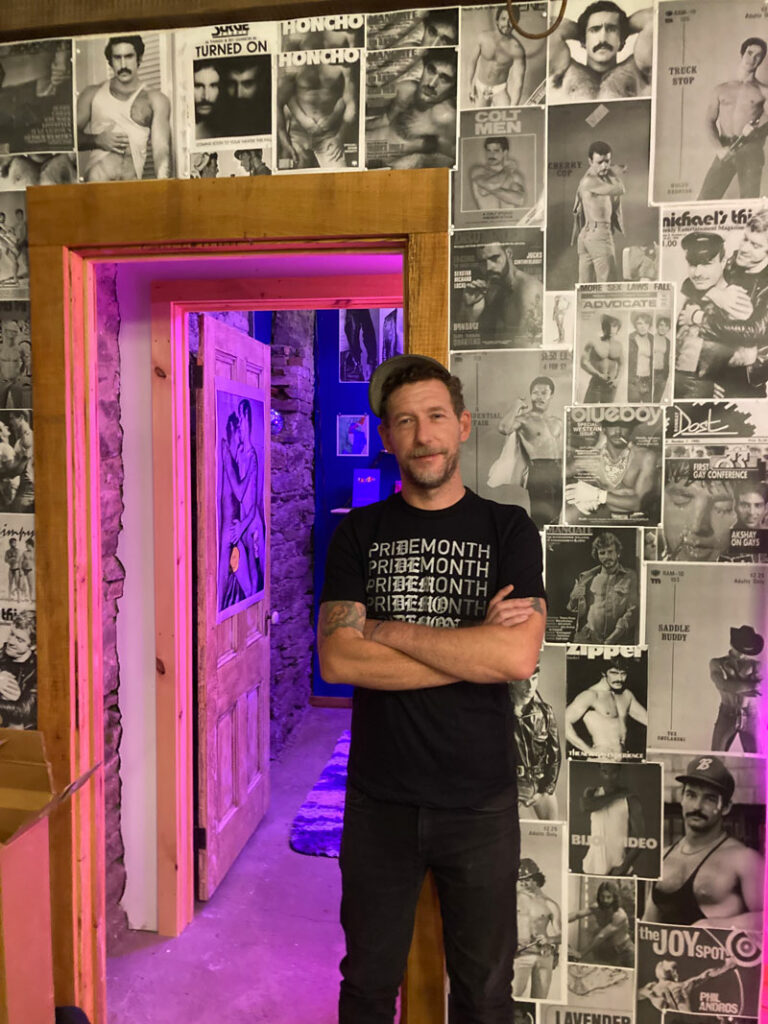 I know what you've been wondering, same as me.
When is Hudson going to get a semi-erotic queer bookstore?
Right?
How many more farm-to-table restaurants can open? What are we going to read while enjoying that kale salad and oatmilk latte?
Thankfully, a queer-friendly bookstore has FINALLY opened! Kudos to Nathan Rapport and Jonathan Osofsky for their chutzpah. They did not stop with Queer Film Nights and Queer Figure Drawing. No – we march on! Gayly forward!
"The Backroom" is right around the corner from me! In my ward! How convenient.
Where? Guess where.
"The Backroom" is currently in the back of Kasuri, which you enter from Prison Alley. It's the former Cannonball Factory/Dress Factory/Etsy Support Center.
"The Backroom" is a small space filled with queer images, books, playing cards, and who-knows-what-else in the future….This little room may be the only dedicated queer space in a good thirty to forty mile radius – from the Dutchess County Pride Center in Poughkeepsie to the Capital Pride Center in Albany.
Nathan is very optimistic about the bookstore's future. Many of the books and materials are from his Dream Brother Gallery from LA, that unfortunately shut during COVID.
Stop by and wish them all the best!