There are a few changes at Hudson's beloved bakery and café, Verdigris, located at 135 Warren Street, at the corner of Warren and Second Streets. Kim Bach is still the owner, however, the storefront has a new manager, Yvette Pfilippe, who "thanks Kim for trusting me with the legacy, and hopes to make her proud." Regina, the renowned Verdigris baker, passed the rolling pin to Alexandra Prats, known for her work at Hudson's House Rules, Food Studio, and William Farmer & Sons.
Yvette Pfilippe, used to work in corporate America, and also managed a flower shop. After a visit to Hudson, Yvette was charmed by the town, and decided to move upstate, saying "It was kismet. Things just aligned, and it happened."
Verdigris, is often known for sweets, cake, and tea, now offers more savory options, "We have a little something for lunch – meat or vegetable pie. You can sit and linger a while." There are savory scones and quiches, and for St. Patrick's Day, Verdigris offered corned beef pies. There's indoor seating for about a dozen guests, and outdoor seating for four to six people.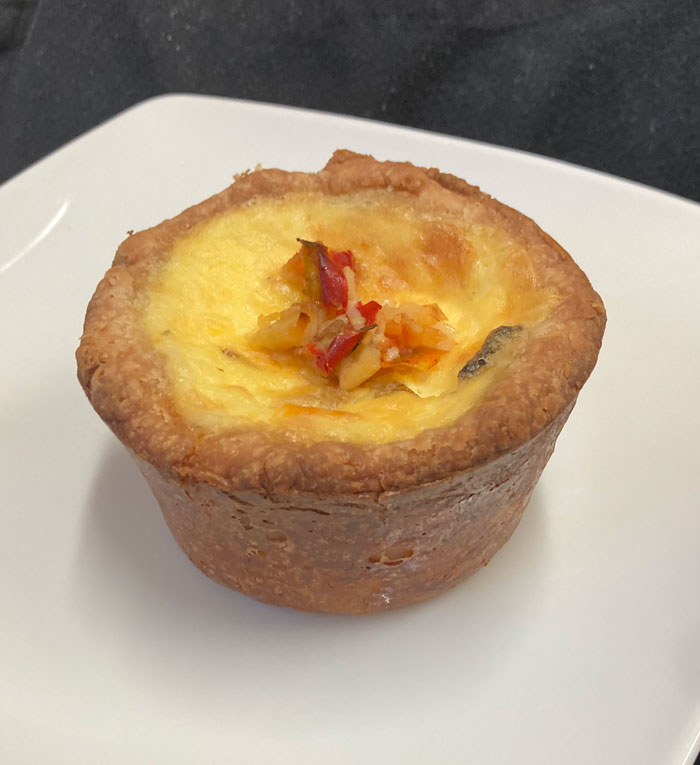 Verdigris is available for catering, offering "hardy nibbles", that can be served buffet style, such as stuffed mushrooms, vegetable and meat mini-quiches – even mini grilled cheese sandwiches! They also have a variety of vegan and gluten-free options, such as a chickpea crepes with vegetables.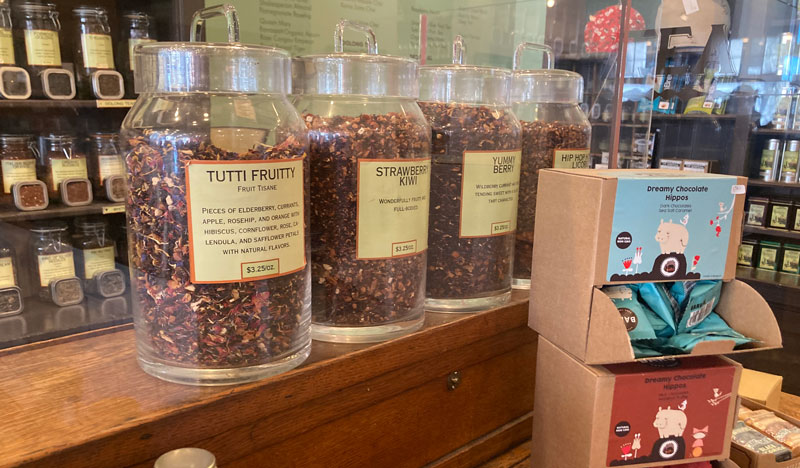 Designed in the style of an English tea shop, customers travel miles to sample and buy a wide selection of gourmet teas at Verdigris. There's always new flavors, as well as old favorites, such as the lavender lemonade, a Hudson summertime must-have!
Verdigris has cakes for any occasion, "everyone can celebrate nice things!" says Yvette. Birthdays, weddings, holidays, or a dinner party with friends, consider a homemade cake from Vedigris' baker, Alex.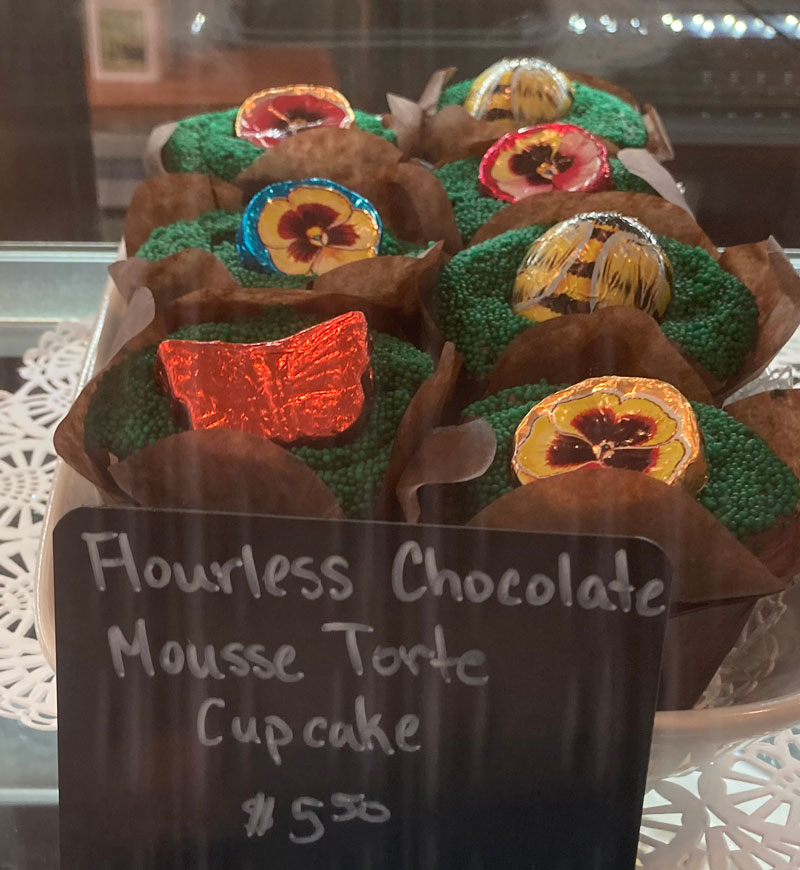 Cakes range in any size, from six people to one hundred, and for formal, and less formal events. Each cake is made-to-order and fits the customer's requests. Ingredients, such as eggs honey, and apples, are from local farms. Any event with a cake from Verdigris becomes a special event.
For the tourist or local, Verdigris has a selection of Hudson souvenirs, including mugs and postcards.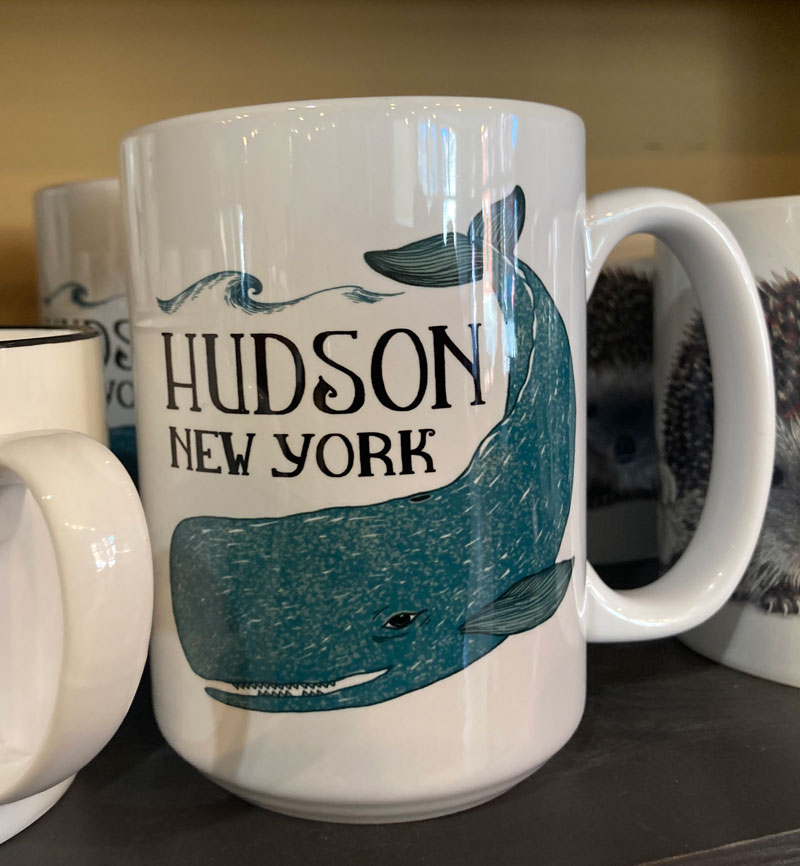 Yvette and Alex are pleased to take on their new roles at Verdigris, and would like to thank the staff of Carrie, Diane, Donna, Kayleigh, and Paitin for all their hard work.
Stop by Verdigris on your next stroll down Warren Street!