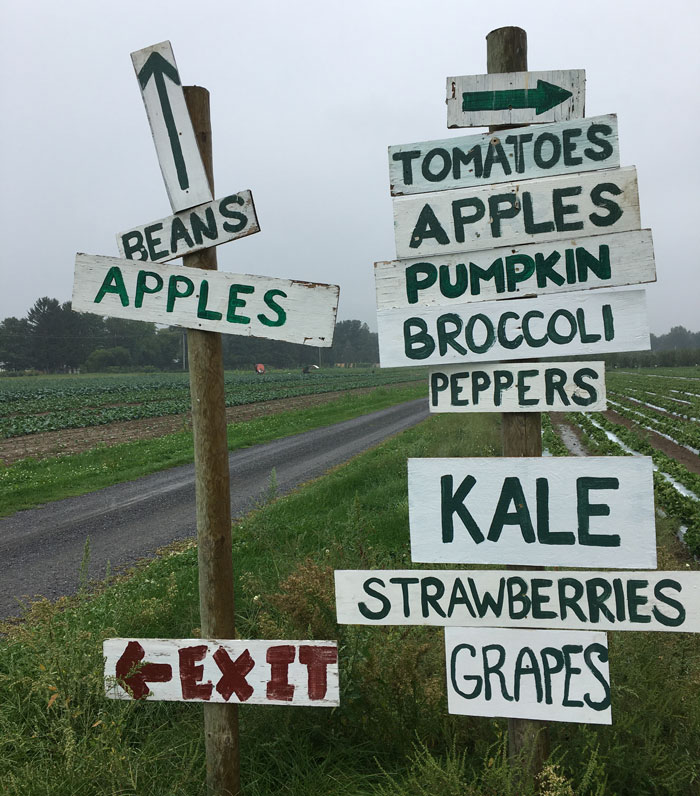 KINDERHOOK, NY – When you're lost in an orchard of apples, picking your own fruit, you're reminded of the abundance of our Hudson Valley. Money may not grow on trees, but apples do at Samascott Orchards in Kinderhook, NY.
It's that time of year – apples and pumpkins, maybe some chestnuts – are ready for the picking. You just have to go and do it. HONEY CRISPS are available!
It's $5/person in your car, then pay by weight. Now is the time to start picking! Apples are in season mid-September through October.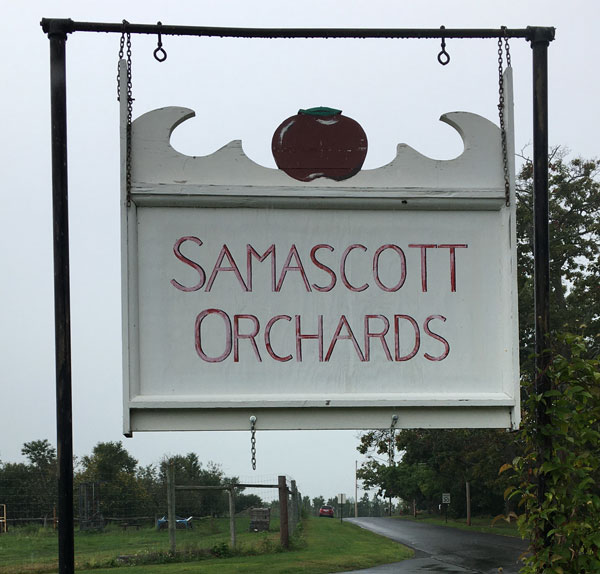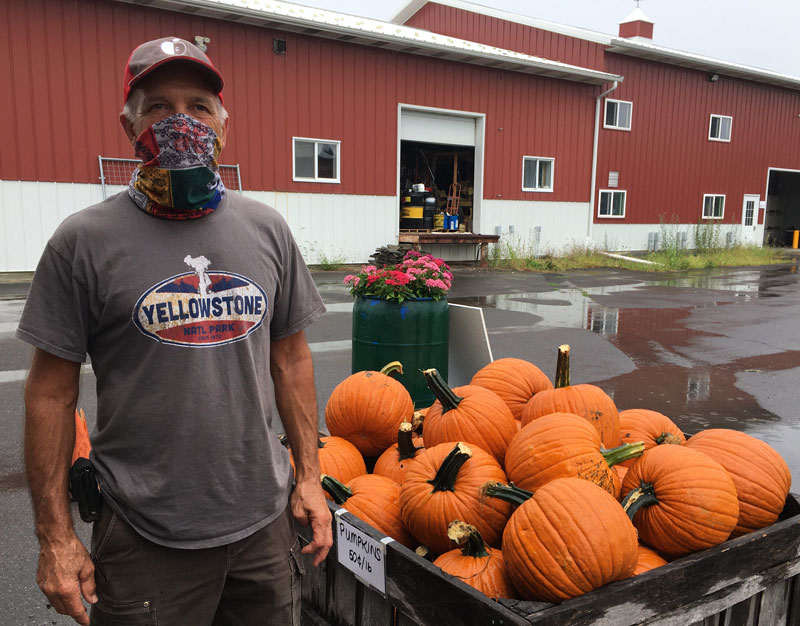 Ron Samascott, above, runs the farm with his family – 1,000 acres. The farm has been in his family for decades. Samascott has over 100 acres of apples alone!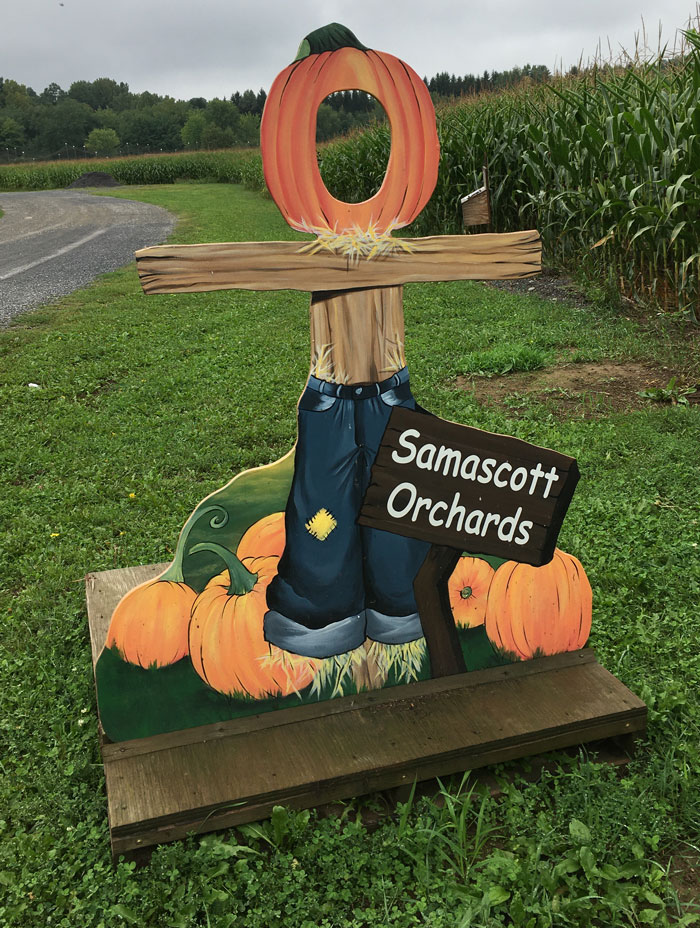 Samascott is in NYC several times a week, including the Farmers' Market at Union Square, the United Nations, Columbia University, Inwood, and 82nd bet. 1st and York. They are also at Hudson's Saturday Farmers' Market.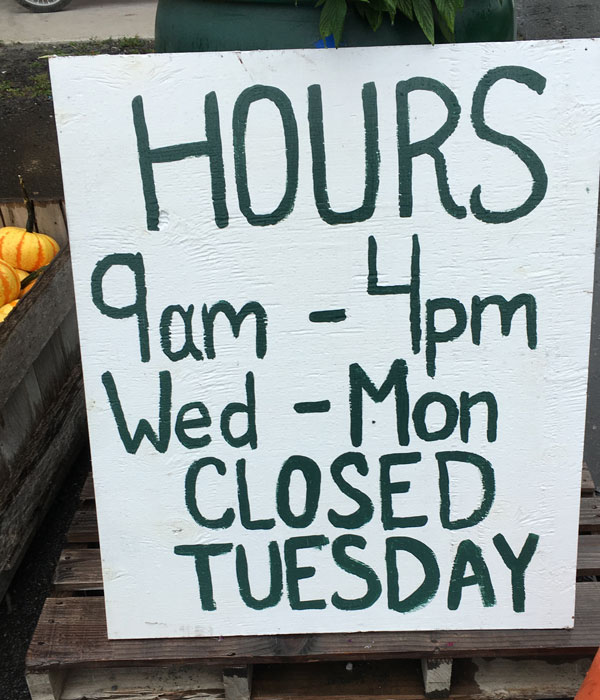 Samascott's fruit and vegetables can be found throughout stores in the Hudson Valley – including Kitty's.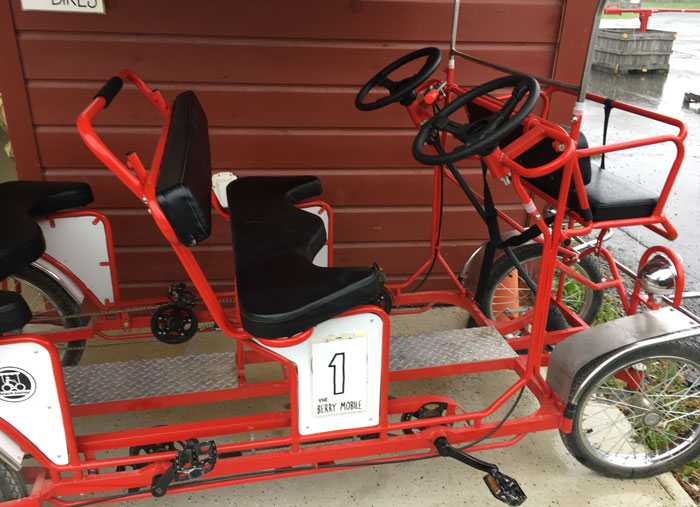 Family-style bicycles are available for rent to ride through the orchards!
Great place to take kids – some families come back every year.
Right up the road on Route 9 is the Samascott Garden Market and Nursery. Here you can find local fruits and vegetables, baked goods, and more apple cider donuts!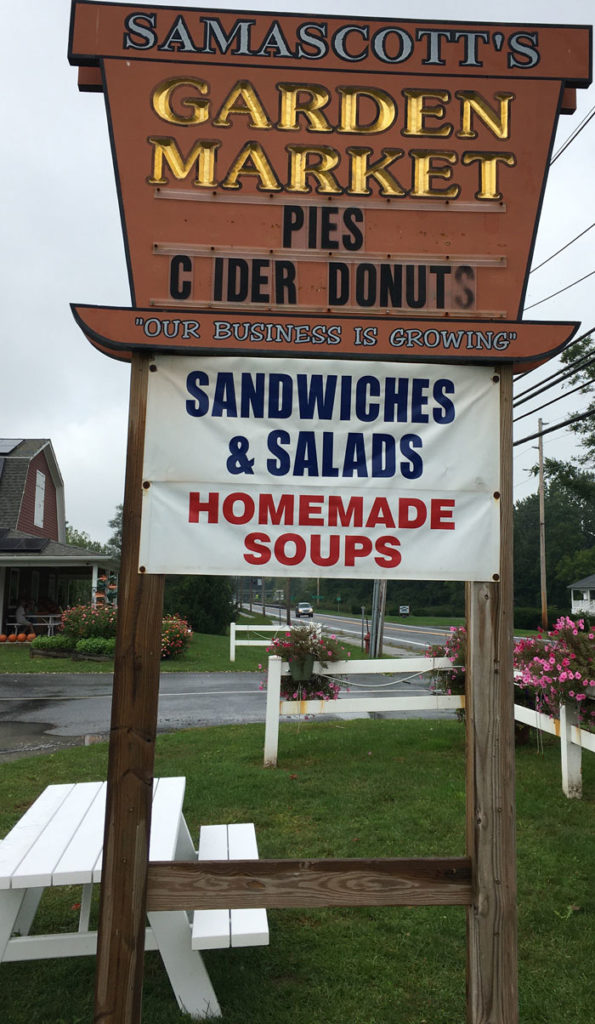 Right behind the Garden Market is the eight to nine acre CORN MAZE! Ron Samascott himself plants the corn for the maze in an x/y graph pattern. His wife designs the maze, then he mows the pattern in the corn.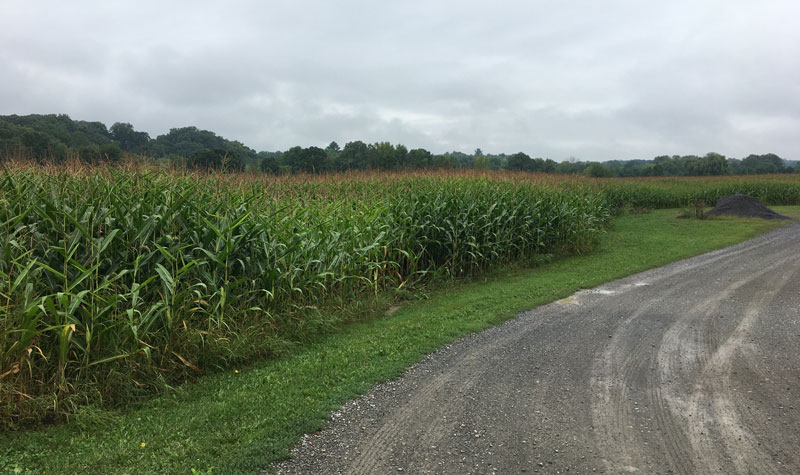 If it's your first time to a corn maze, go during daylight hours (plus, I think they're closed at dusk). Daylight will help eliminate any "Children-of-the-Corn" fears. The maze is very family-friendly, but don't assume it's easy! No. I've been through Samascott corn mazes, and they are a challenge, even for adults. Give yourself and your team about 45 minutes.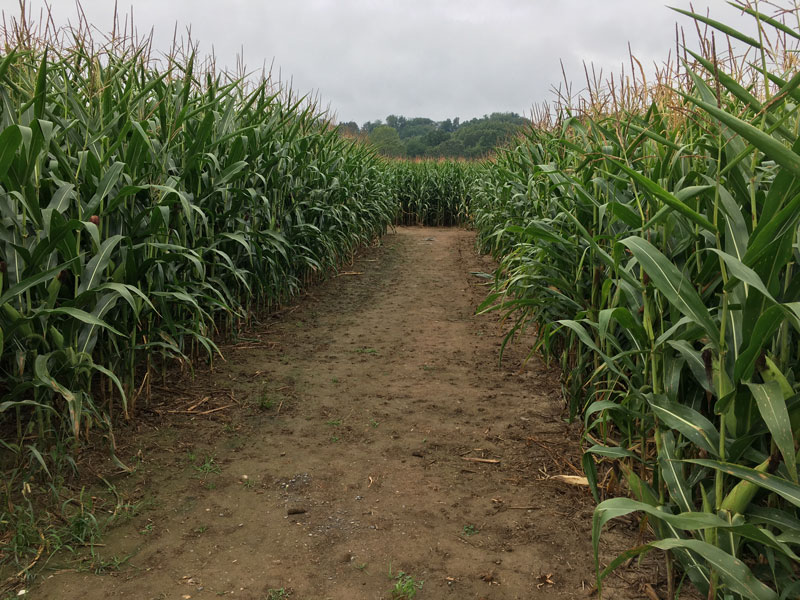 Any couple thinking of getting married, should do the corn maze together. This will show you, and your partner, what to expect in life.
Bring your cell phone, if you REALLY get lost.
When you do make it through the maze, there's the reward of ice cream at the end.
See you out there!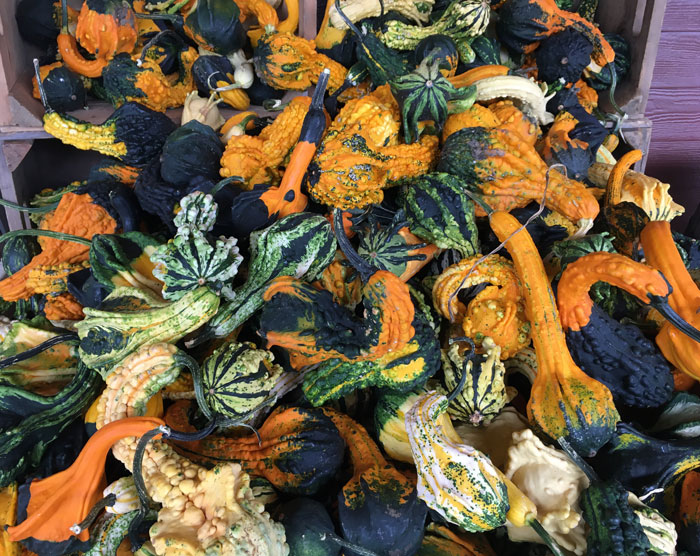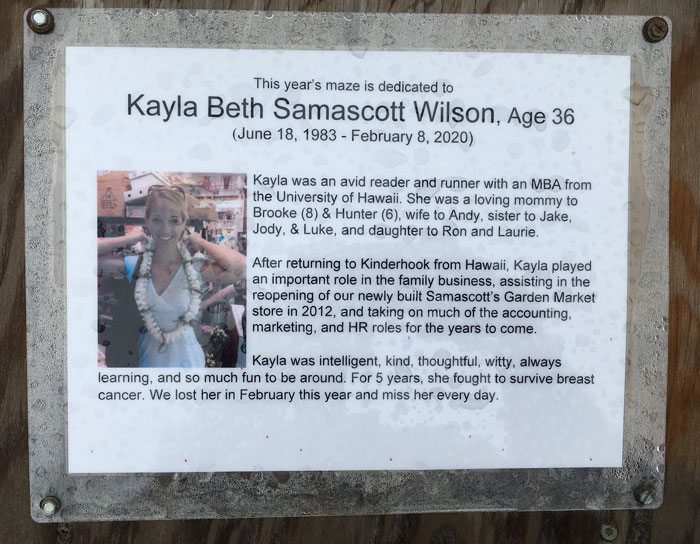 This year's corn maze is dedicated to Kayla Beth Samascott.
May she rest in peace.