Right across the street from the Amtrak station at 60 South Front Street in Hudson, Kitty's Market opens.

Grand opening is Saturday, Sept 12th – 8am – 7pm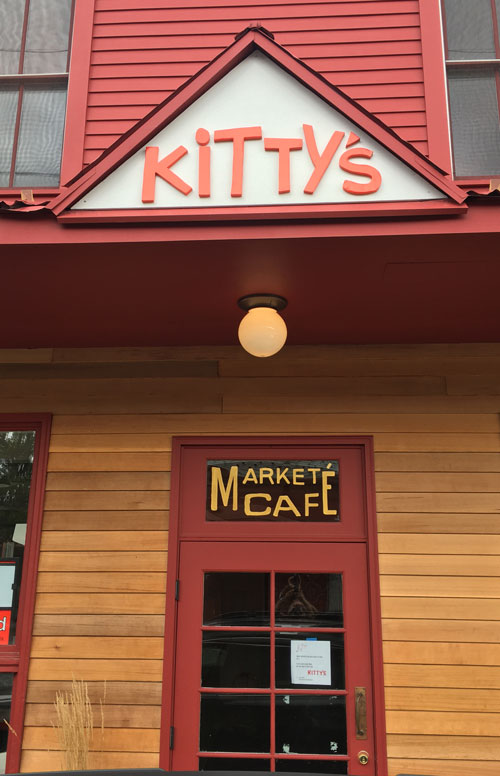 Kitty's will be open every day, 8am-7pm, except Wednesdays.
They will serve breakfast until 11am and then lunch and dinner.
Breakfast will be mostly egg sandwiches and hash browns, pastries, and other bakery items.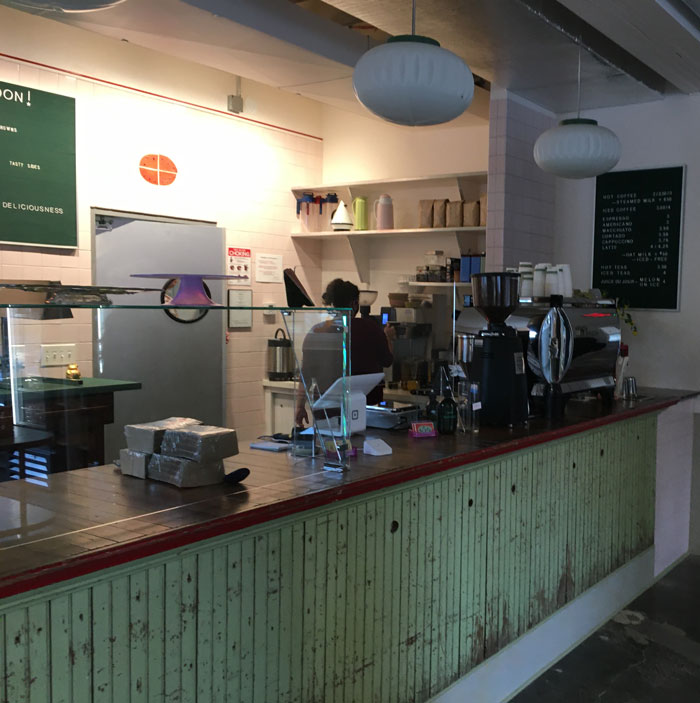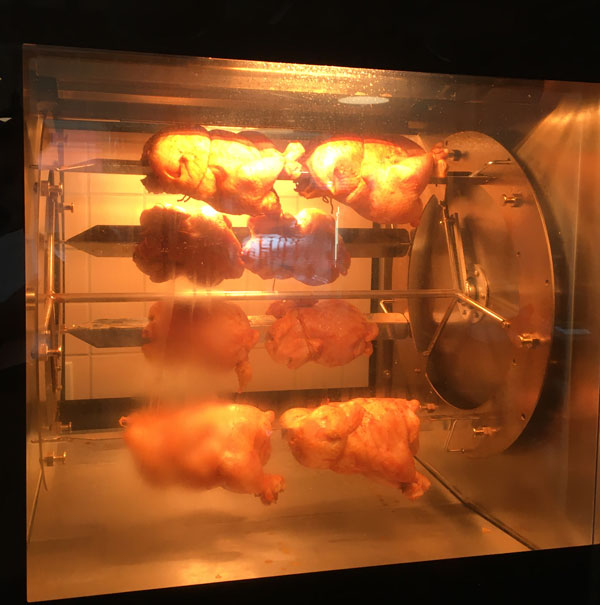 The big rotisserie chicken machine will have roasted chicken ready to go for lunch or dinner with side options. Get a quarter chicken with sides, or take one home.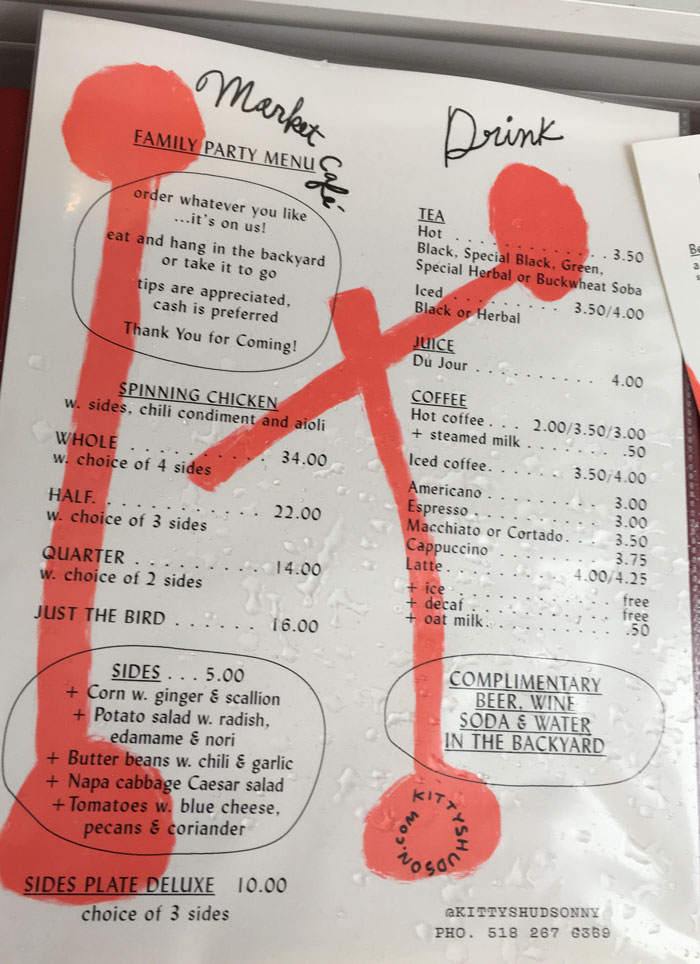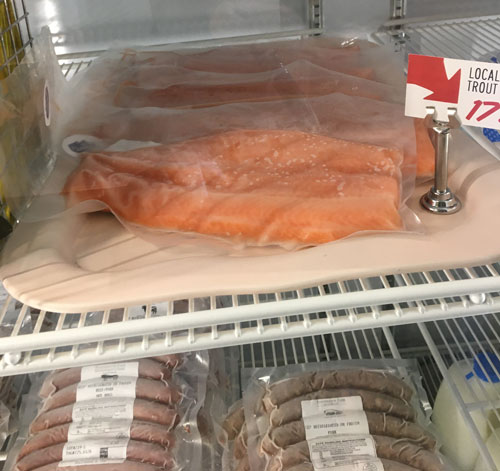 Rows of stocked shelves offer shoppers all the ingredients you need for meals without having to run to the large grocery stores in Greenport. Coming to Hudson for the weekend? Get off the train, and stop at Kitty's, you'll find what you need. Need a lemon or lime for those drinks? A lemon – a quarter. Limes – 50 cents/each. Most of the produce is local, like Samascott apples – ($1) and anything that does not sell quick enough, is used in their side salads, to reduce waste.
Anna Morris, the manager, has lived in Hudson for a few years, "I love the community here".
Amtrak running late? Again?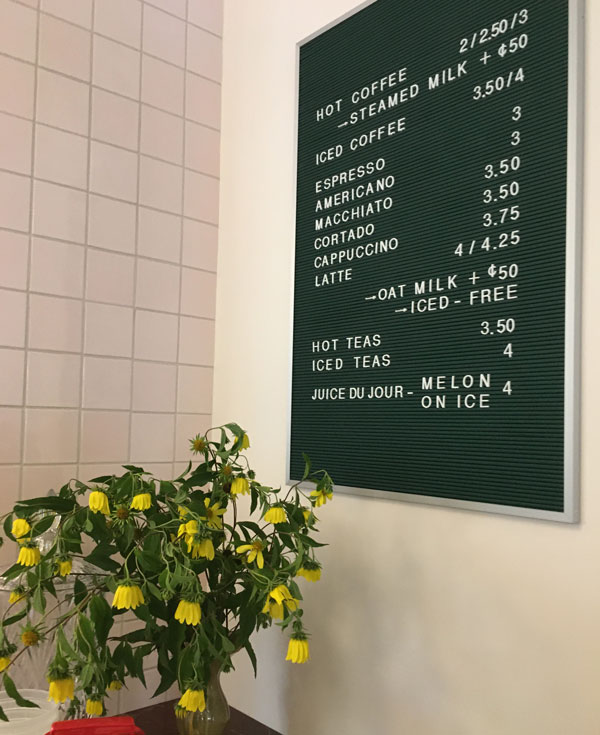 Stop at Kitty's, get a cup of coffee and sit outside in their beautiful backyard.
Maybe you've checked out of your room and need a place to wait until the train arrives? Get some coffee and a pastry, and ponder the wonders of upstate living in Kitty's backyard.
Grab a friend and have a nice, quiet lunch outside. When in Hudson, gossip about the latest on Gossips.
The backyard seating area is very spacious. Plans are under way to have indoor dining next door. Or, use the side pick-up window on the side.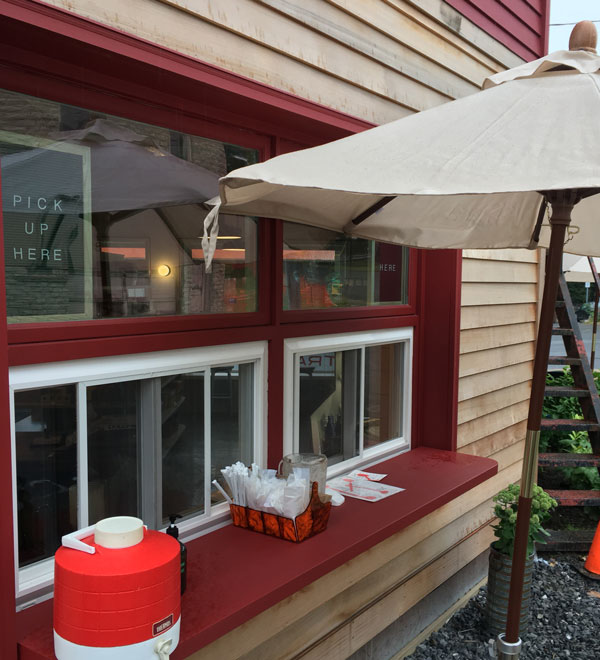 A welcomed addition to this part of town, Kitty's food tastes great, healthy dishes, and local. Check it out.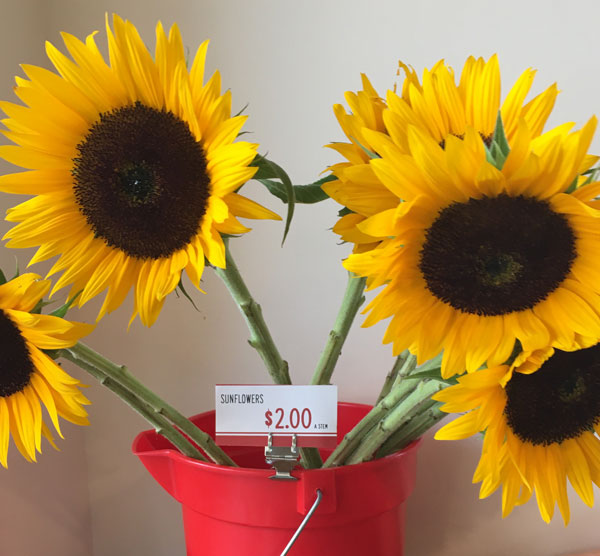 For more information:
60 South Front Street
meow@kittyshudson.com
518-267-MEOW (6369)
Open every day except Wednesday 8am-7pm

Website: Kitty's Hudson
Facebook: Kitty's Market
IG: KittysHudsonNY

Kitty's Market on Trixie's List
MEOW!