Farnsworth
Address:
126 Main Street
Great Barrington
MA
01230
United States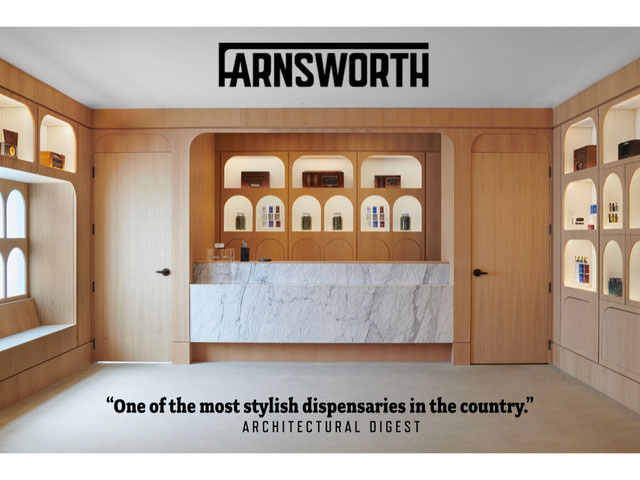 Recently named 'one of the most stylish dispensaries in the country' by Architectural Digest, Farnsworth Fine Cannabis Company is a must visit in the Berkshires. Aesthetically pleasing, their museum-quality showroom is like stepping into a wondrous world of weed: sparkling THC seltzers, gummies galore, fine cannabis cigarettes, Valrhona chocolate bars, lotions, potions, and now…their lavender body oil with a touch of THC.
The shoppe is run by the Farnsworth brothers, Brayden and Alexander, whose great uncle Philo T Farnsworth invented the television. On display are 40+ vintage Farnsworth radios and other memorabilia.
In addition to being family owned and operated, Farnsworth is the first LGBTQ+ cannabis company in the area. Let's support our own community and queer owned business everywhere.
Pssst…a secret from Trixie…mention Farnsworth's queer cannabis club for off-menu items and pricing.