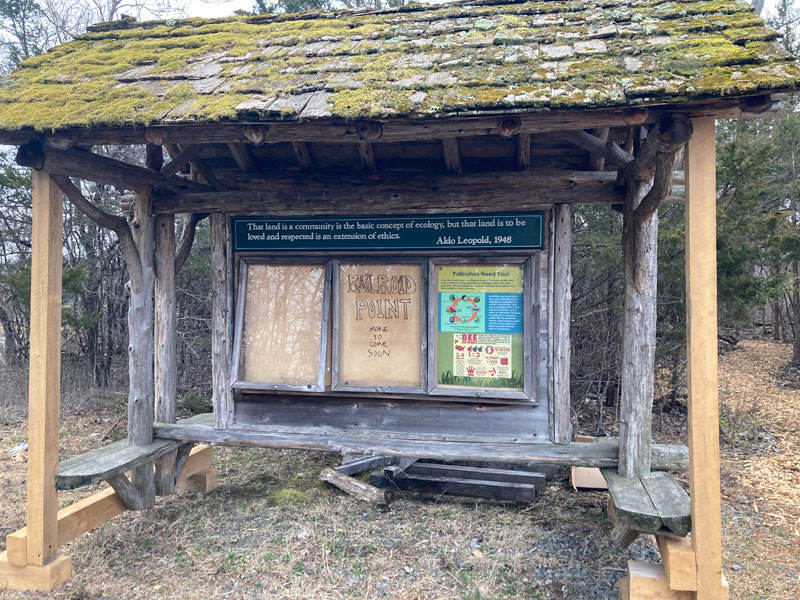 The Hudson Sloop Club is excited to invite members of the public to join for the first of our Spring Saturday series at Railroad Point – a beautiful site that many people are not aware.
"We are thrilled to offer this opportunity to members of the public," said Nick Zachos, of the Hudson Sloop Club.
"We hope that these events will not only raise awareness about the importance of preserving our natural
habitats but also foster a sense of community and connection among participants."
To sign up, please visit the Hudson Sloop Club's website or reach out on social media. Limited refreshments provided.
About the Hudson Sloop Club
The Hudson Sloop Club is dedicated to bringing the Hudson River back into the daily lives of our community.
We believe that if members of the community are given the opportunity to enjoy, learn about and engage with the river, they will be able to build a relationship with the river and might then begin to feel a responsibility to this environmental resource and become the natural stewards that the Hudson River deserves.
The Sloop Club operates as a public cooperative which not only provides access to all members but will actively reach out to those who might not find their way to the river on their own. We aim to facilitate recreation on river through public docks and slips, free small boat rentals, private boat sponsorship and, most vitally, through education. The Sloop Club provides opportunities for community members to re-engage with the Hudson River's maritime history through classes and community workshops in: wooden boat building, seamanship, the river's ecology, history, and goals for future protection and public policy.