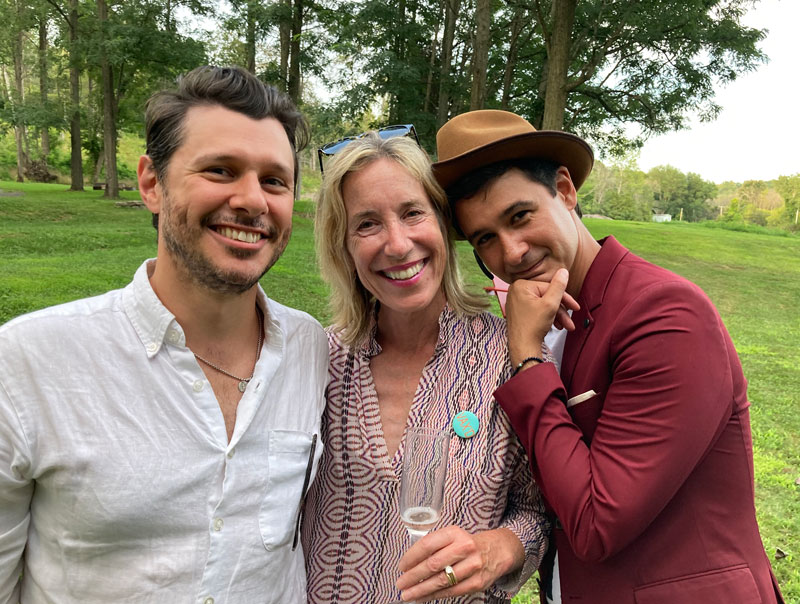 The Hudson Eye curator Aaron Levi Garvey with hostess Alix Becker and choreographer Jonah Bokaer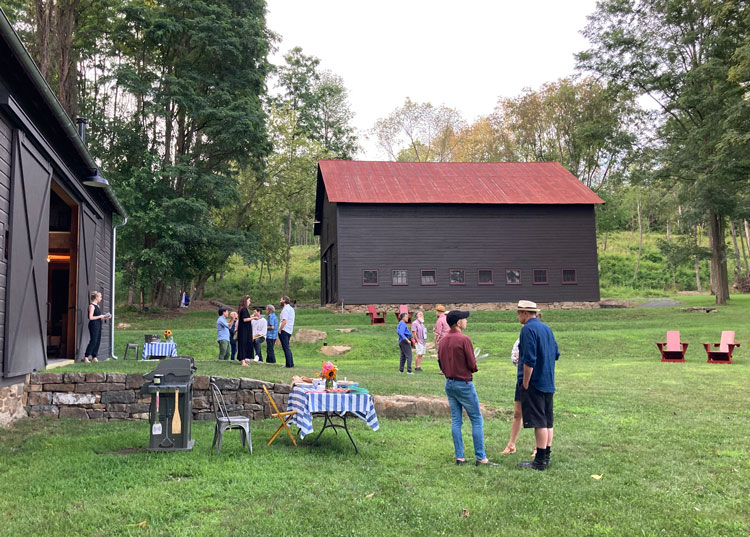 The opening party was held at the estate of host and hostess David and Alix Becker.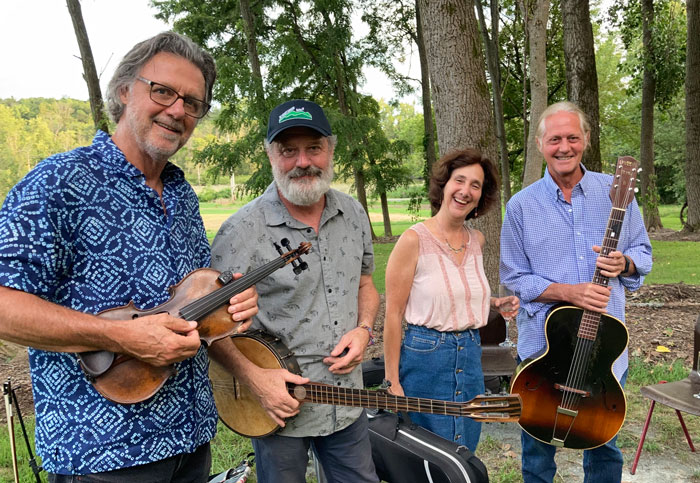 host David Becker with Michael Simpson, Nina Lowenstein, and Jacques DiCroce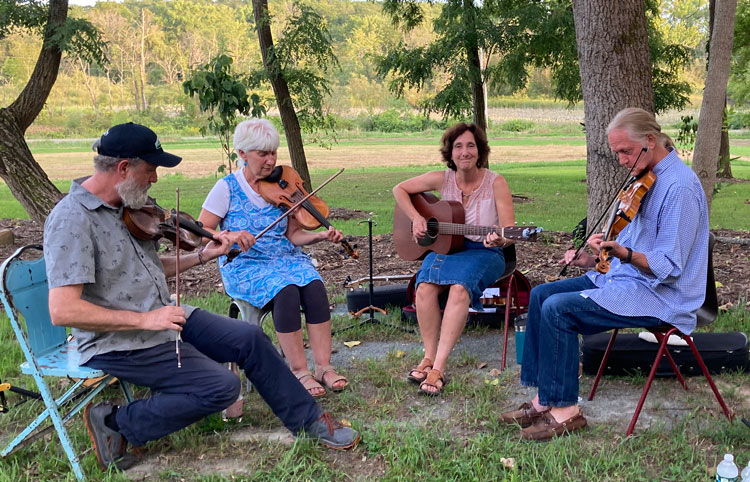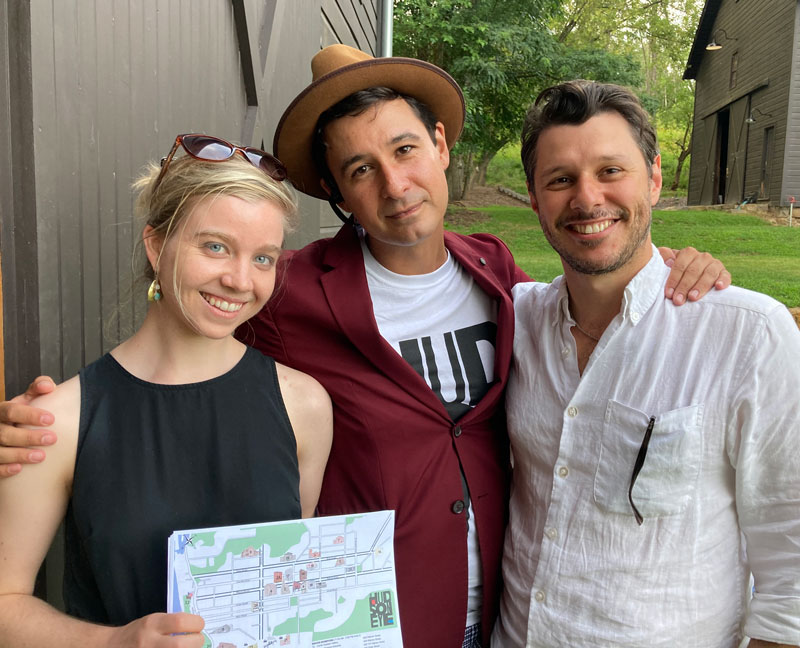 The Hudson Eye festival organizers and curator, Alaina Wilson, Jonah Bokaer, and Aaron Levi Garvey
The Hudson Eye starts on August 27th. For a listing of events and a map of public artworks, please click here.