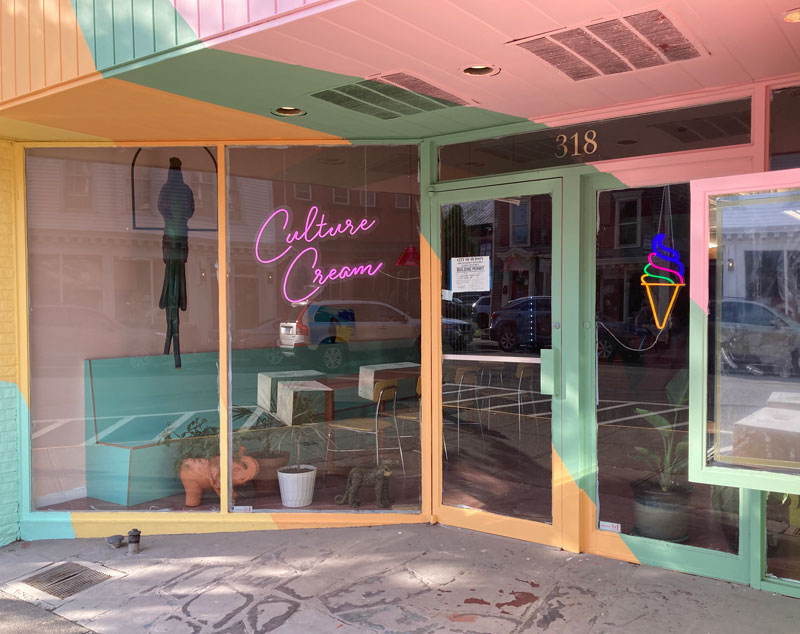 Culture Cream, formally in front of Back Bar, officially opens TODAY – Saturday July 3rd – at its new storefront at 318 Warren Street. Owner Katiushka Melo explains that Culture Cream's ice cream is based on a fermented process such as kombucha or kefir, which creates probiotics – healthier for your gut. Their hours are Friday and Saturday noon to 10pm and Sun/Mon/Thur – noon to 8pm.
Owner and artist Katiushka Melo makes the ice cream, created the art on the walls, and hand-wove the lamps and couch in the space.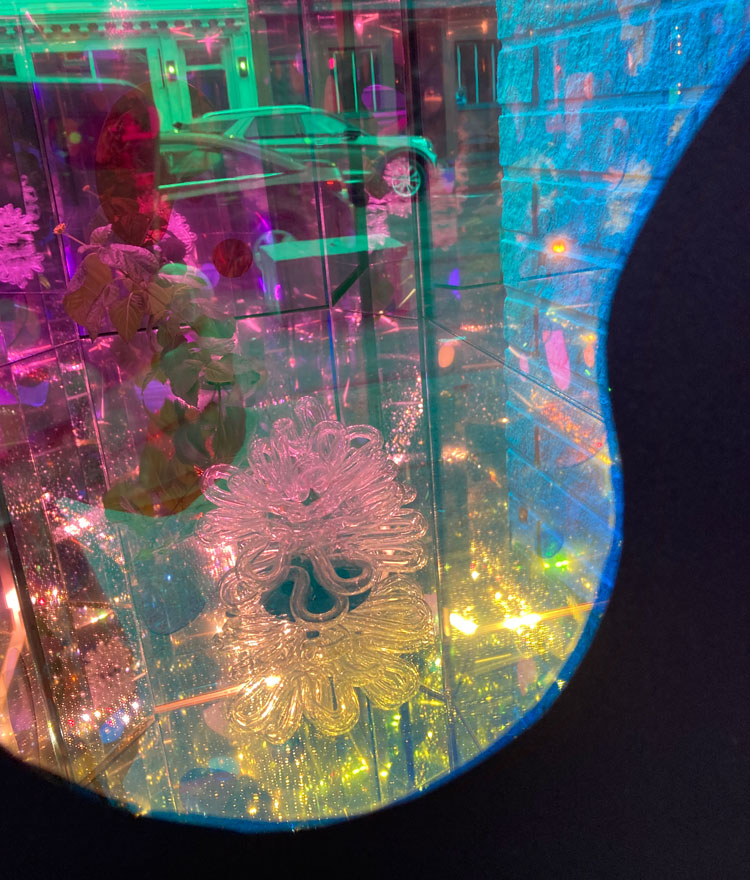 There is an art box outside the space, which will feature the work of different artists.
This month's artist, Stanton, is featured.
(There's a switch under the box that you can turn the lights on).