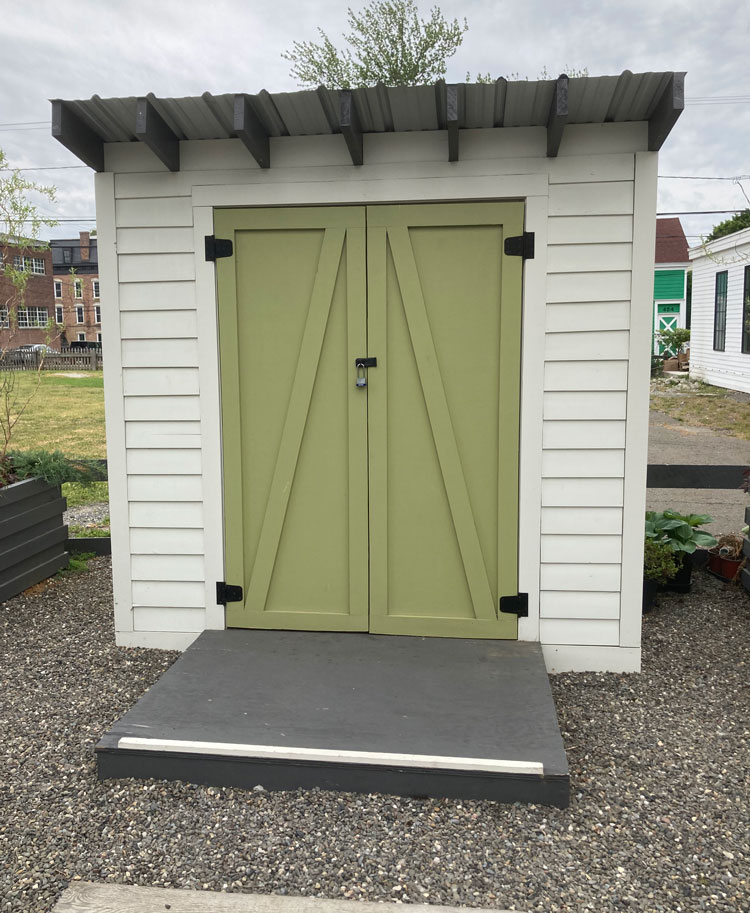 This is Olde Hudson's Ice Cream Shed – Warren and 5th
People have asked me, in hushed tones, if Carole Osterink, the writer of Gossips of Rivertown and I get along. I'm guessing that they assume, since we are both bloggers, that there's some rivalry. I assure them there is not. Carole and I have established our boundaries. She reports on local government, politics, and similar issues, meanwhile, I tackle the important topics, such as where to find ice cream in Hudson. True.
There was an ice cream stand/parlor(s) in Hudson, fairly recently. LICK was first at Warren and 3rd, then moved to Warren and 6th, then closed. The space is now La Mision, an excellent Mexican restaurant. You used to be able to walk into the space, then walk out with an ice cream cone in hand and enjoy it while window-shopping on Warren Street. I guess you could do the same today – stroll down Warren Street, window-shopping, with a burrito from La Mision, but it's just not the same…
Luckily, Olde Hudson's Ice Cream Shed at Warren and 5th opens this weekend – (weather permitting) –
offering cups and cones of SoCo ice cream from nearby Great Barrington.
Great ice cream on Warren Street!
You can get pints in the store.
---
Last year, Rivertown Lodge sold ice cream sandwiches from their outdoor cart. Another option in the City of Hudson proper would be Stewart's (open until 11pm). If you're looking for soft-serve, the Ice Cream Shack in Greenport closed, however Con-E-Island in Catskill, on Catskill Creek, is open.
If you're up for for an ice cream journey, about twenty minutes outside of Hudson, there's Samascott's Garden Market on Fairview/Route 9. Not only do they make some of their own ice cream, but Samascott GROWS the ice cream ingredients on their farm – such as strawberries, rhubarb and blueberries – even the snozberries!
Enjoy your ice cream, Hudson!