Up until yesterday, I never visited Gracie's. I know? Ridiculous! I knew it was on the other side of the river somewhere, but, where's Leeds? It's easy. Gracie's is located only only two miles up the road, past Home Depot, on your way to the Thruway. How easy is that?
Totally worth the trip! When you sit down, the server reminds you that everything is made from scratch – including the condiments – and the American cheese! (How is that even possible? I assumed by definition American cheese was made in a large industrial factory complex!)
Hand-cut fries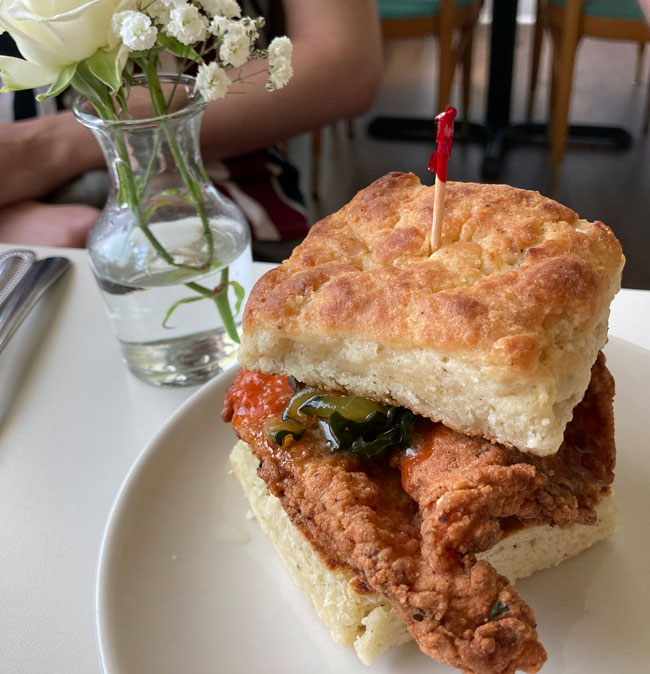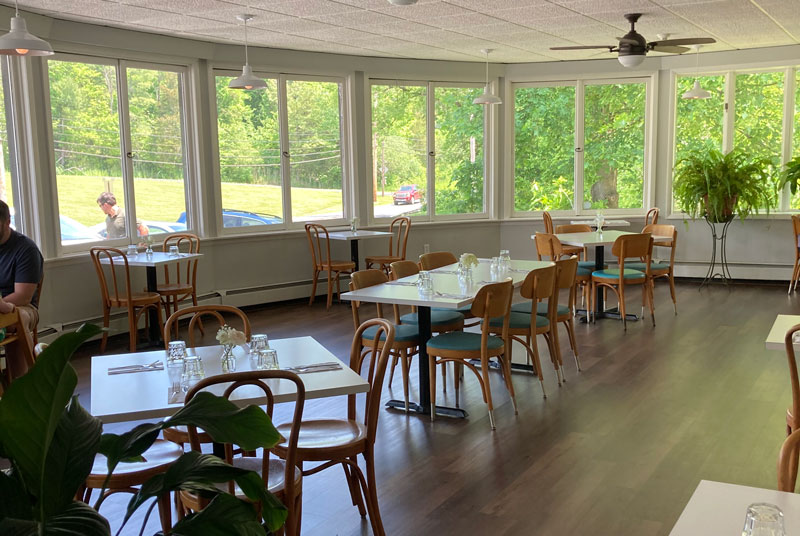 The space is super clean and friendly – with panoramic views over the hillside, looking down at the creek.
The food is solid American classics – hand-cut french fries, fried chicken, burgers – both meat and veggie. Classic American dining at reasonable prices.
You MUST get donuts to go! They have an assortment of flavors, and all are hard to resist. Get a dozen and bring them to a party and share with friends. Or, just get a dozen and eat them yourself while watching Netflix. No judgement here.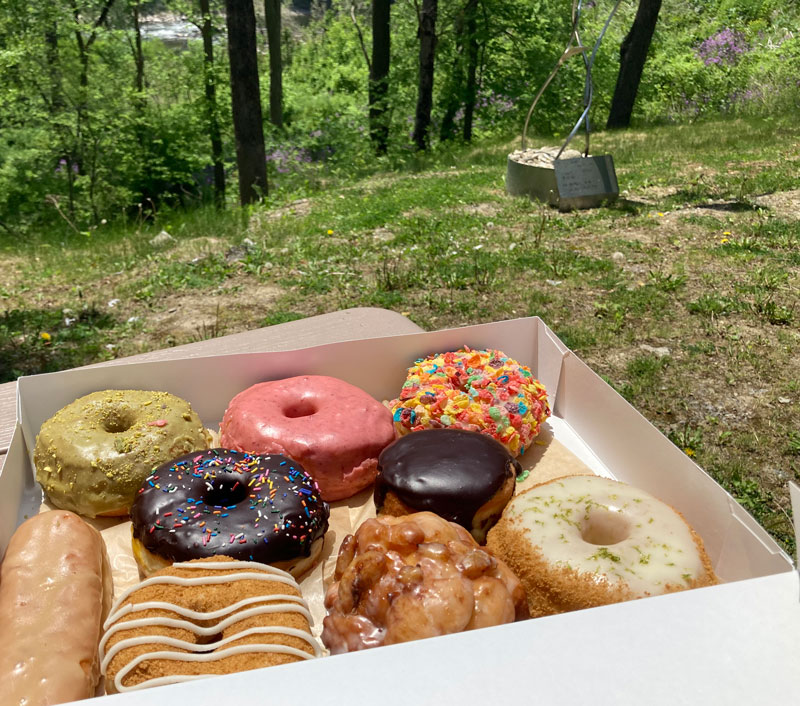 When you eat your donuts outside, looking over the beautiful scenery, you can think about hiking.
Dine inside or outside on one of the picnic tables, next to the sculpture artwork.
Over the years, Gracie's won several awards for being one of the best restaurants in the area.
Learn more about Gracie's Luncheonette when you visit their website – here.
Oh, and yes, judging by the quality of the food, Gracie's does love you.
Why else would they go through so much effort?