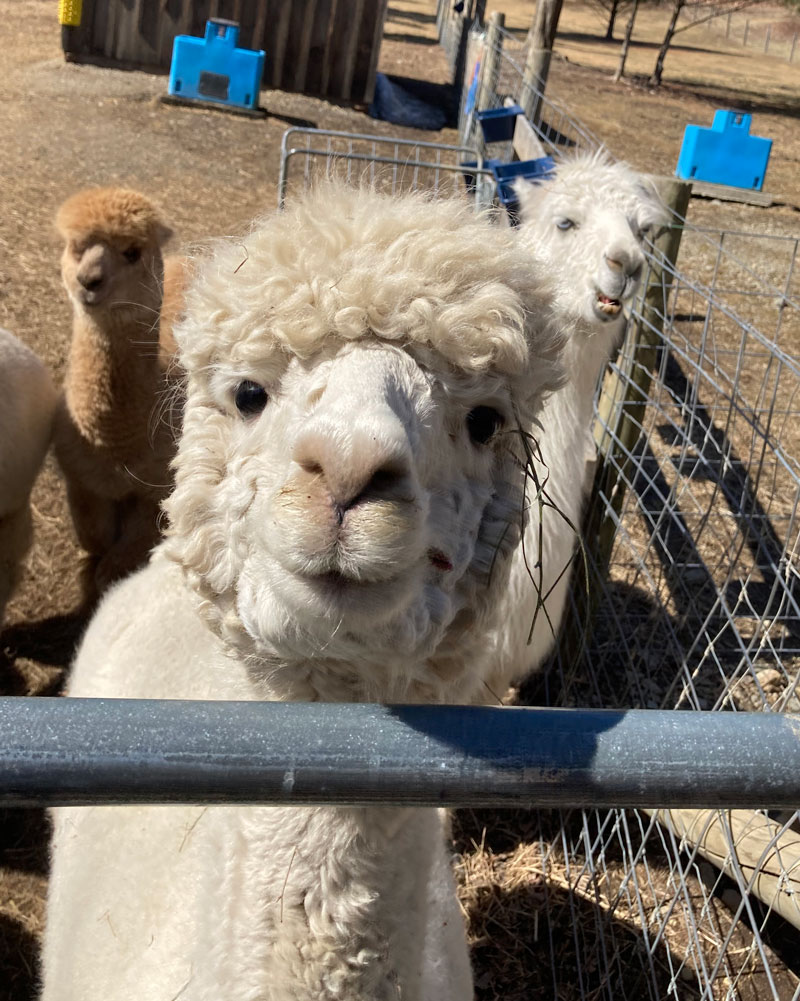 Fluff Alpaca, located at 521 Warren Street (across the street from City Hall) will reopen its doors on Thursday, April 15th, up until then, they offer curbside pickup.
The reopening, I thought, was a wonderful excuse for a story and perhaps chance to visit the alpacas on their farm – eighty acres in nearby Hillsdale, New York. The farm has an assortment of animals, including chickens, fifteen alpacas, a guardian donkey, and one llama, named Trixie!
Alpacas are native to South America, and are found mostly in the Andes mountains of Bolivia and Peru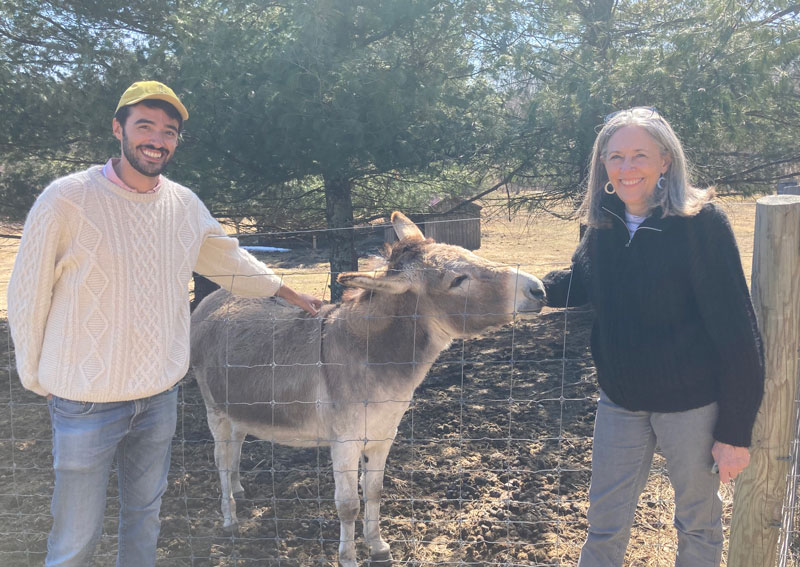 Jamie Werner and Suzanne Werner of Fluff Alpaca, a family run farm and business, with their guardian donkey, Lulu.
Jamie and Suzanne are wearing alpaca fiber sweaters.
Similar to sheep, alpaca are shorn about once a year in the spring, each alpaca producing about seven to eight pounds of fleece. However unlike wool, alpaca fiber does not contain lanolin, an ingredient that can trigger allergic reactions in many. Alpaca fiber is also very warm and pulls water away, making it a perfect material for socks – a top seller. Sweaters made will alpaca fibers drape on the wearer.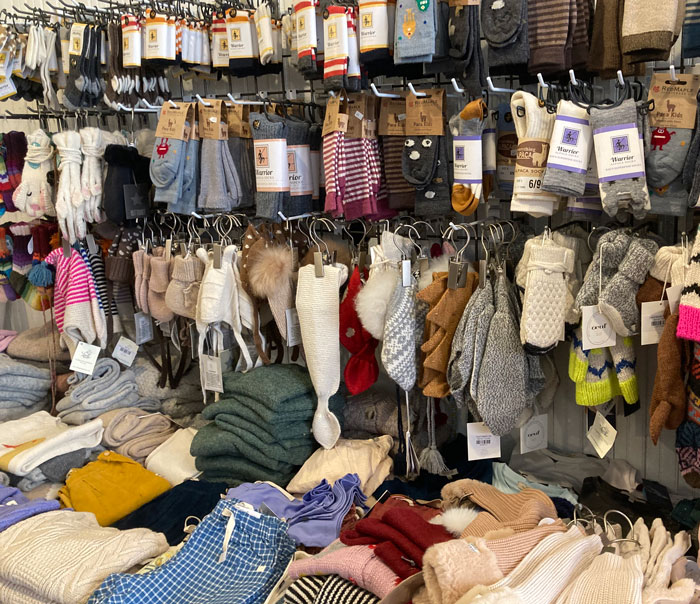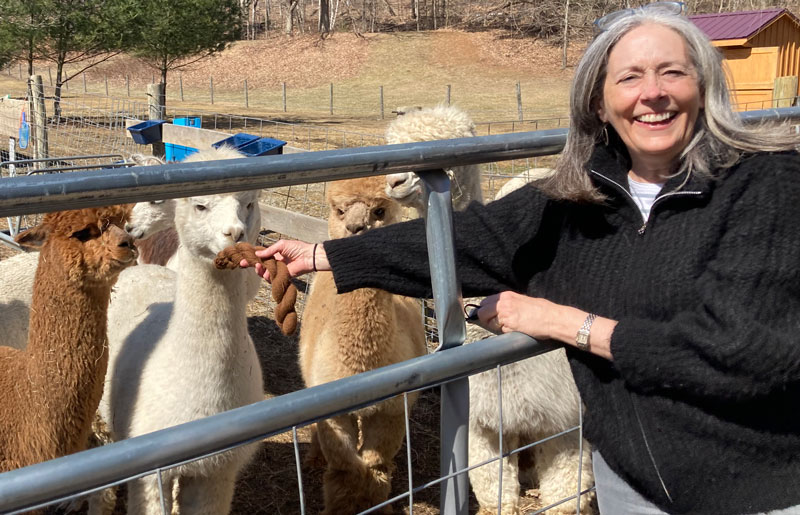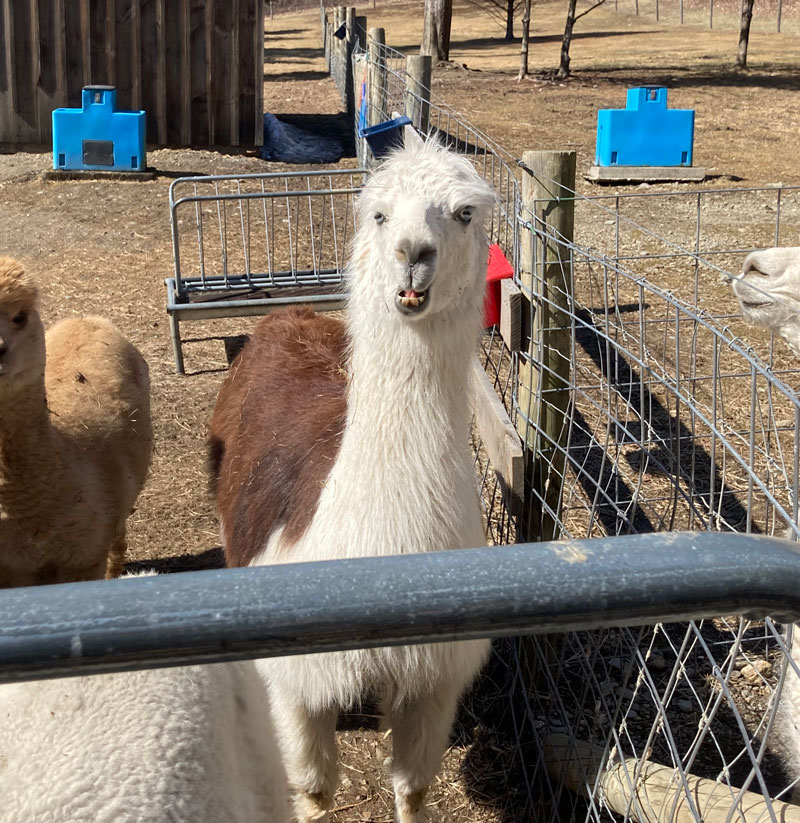 Llamas, such as Trixie here, will help protect the alpaca herd.
Donkeys and llamas are known to stomp on intruders such as coyotes, if they get too close.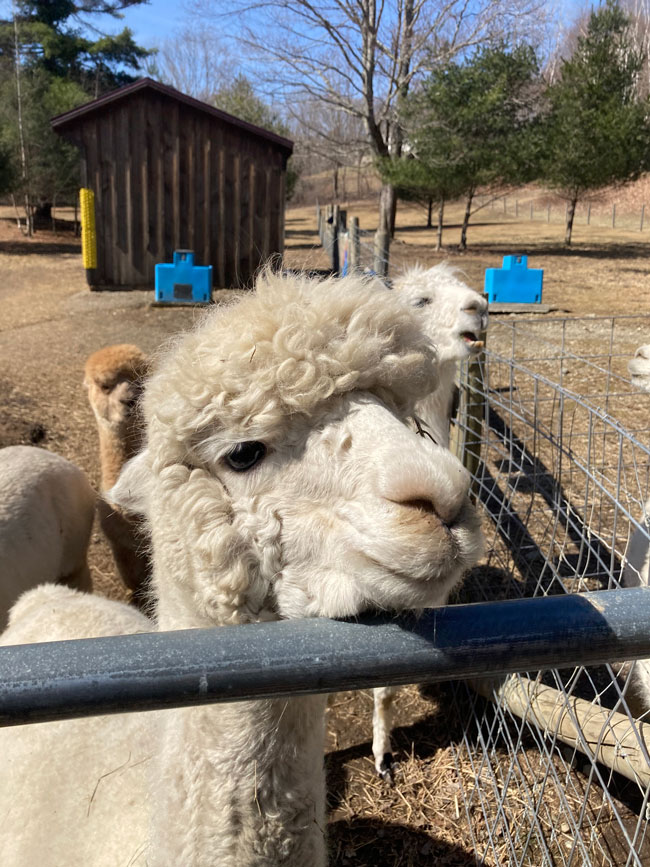 They look adorable in their tuffs of 80s New Wave haircuts, and they are mostly timid, but alpacas are also known to spit an acidic bile.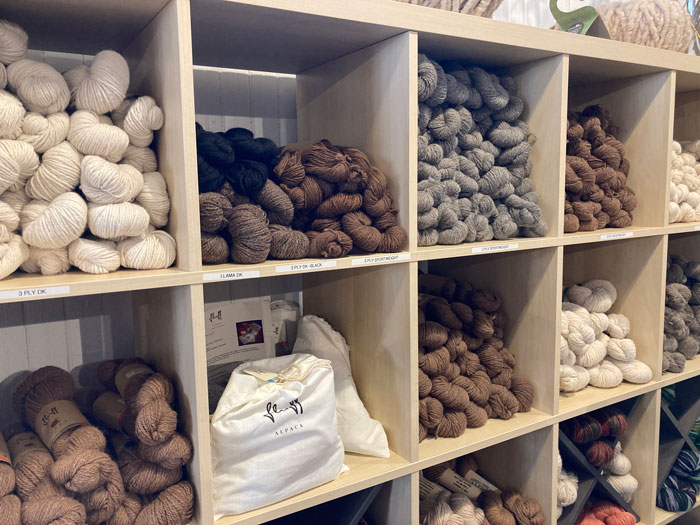 The pounds of alpaca fiber from the farm are hand-knitted into sweaters, hats, socks and other items that can be found at the store on Warren Street – it's direct farm to store!
A set of alpaca socks or a sweater, makes the perfect gift or souvenir!
Stop in and check it out!