Who wants to leave the house?
Lately, not me. Thankfully, Delivery.com will now deliver alcohol to my door! If you're going to drink, this is the week. Delivery.com now offers alcohol from Wunderbar and Coyote Flaco.
They have also just started delivering the menu from Red Dot and the Half Moon's pizza! Get your food delivered AND support local businesses! Win-win!
CLICK HERE to read the new Delivery.com story and get the coupon code.
---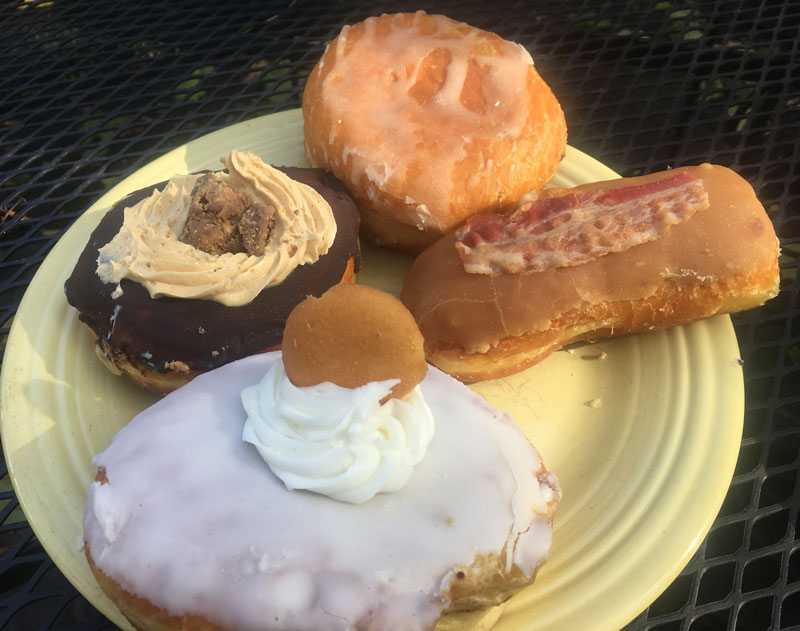 If I'm going to write a blog, I might as well enjoy it. And that means "sampling" the many food options in Columbia County – like these Cosmic Donuts from Kinderhook.
I had to give some to friends, but the banana cream was mine!
I am NEVER going to lose these pandemic pounds! But, then again, who cares? It's not like I see that many people anyway. At the rate we're going, I have a while…
The folks at Cosmic Donuts do not make it easy to resist. They are as sweet as their donuts – and this trendy little donut place gives you the perfect excuse to get out of Dodge (Street).
Click here for the HOLE donut story!
Hahahaha! I couldn't resist!
---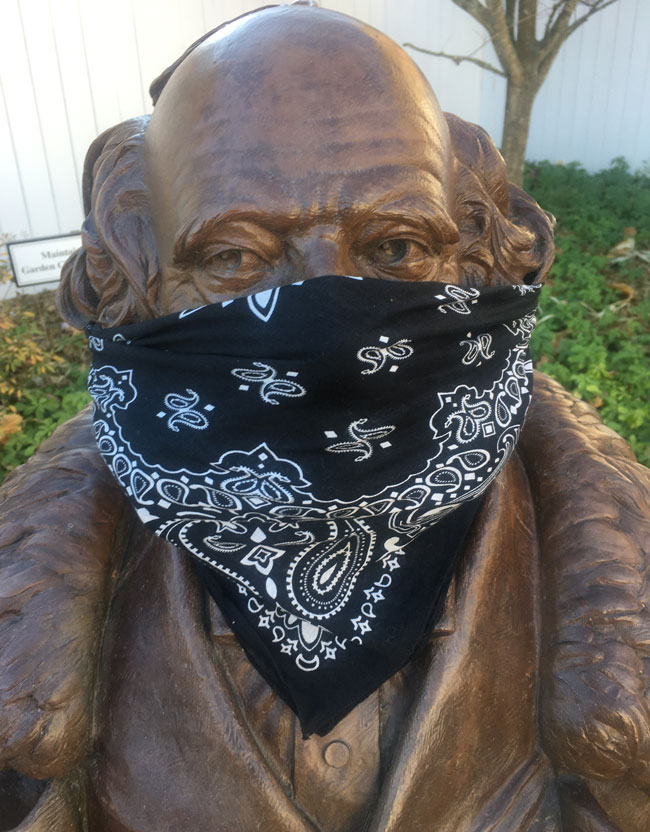 While you're in Kinderhook, you might as well check out the town.
Martin van Buren says it's OK. More here!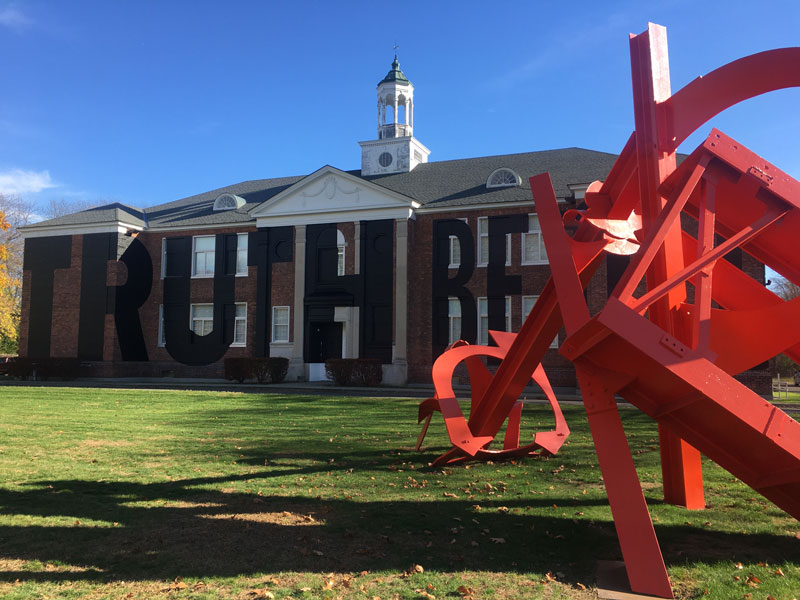 ---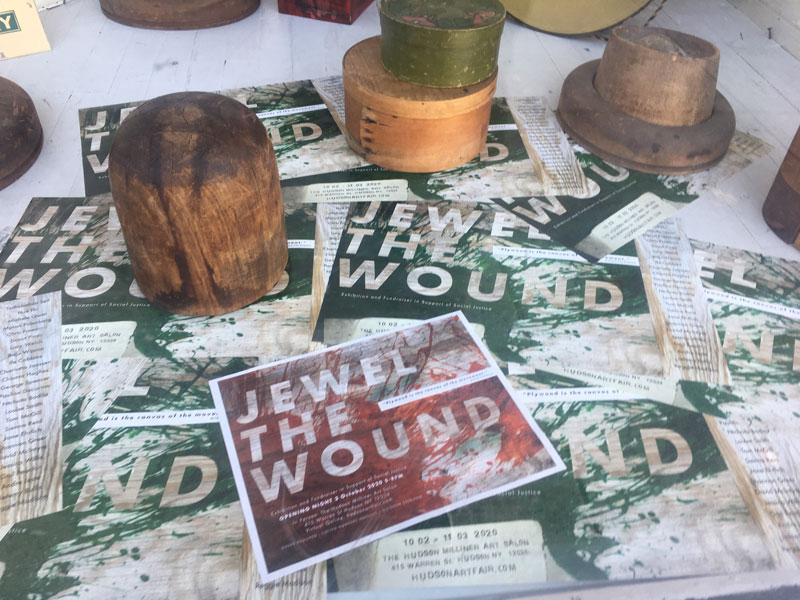 Have you seen the art exhibit "Jewel the Wound" yet at the Hudson Milliner?
If not, you're in luck. It's extended. Click here for more info.
---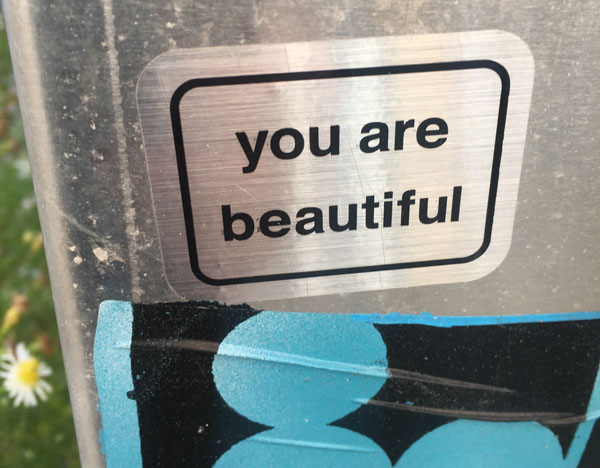 Seen on Warren Street