Breakfast sandwich at Kitty's Market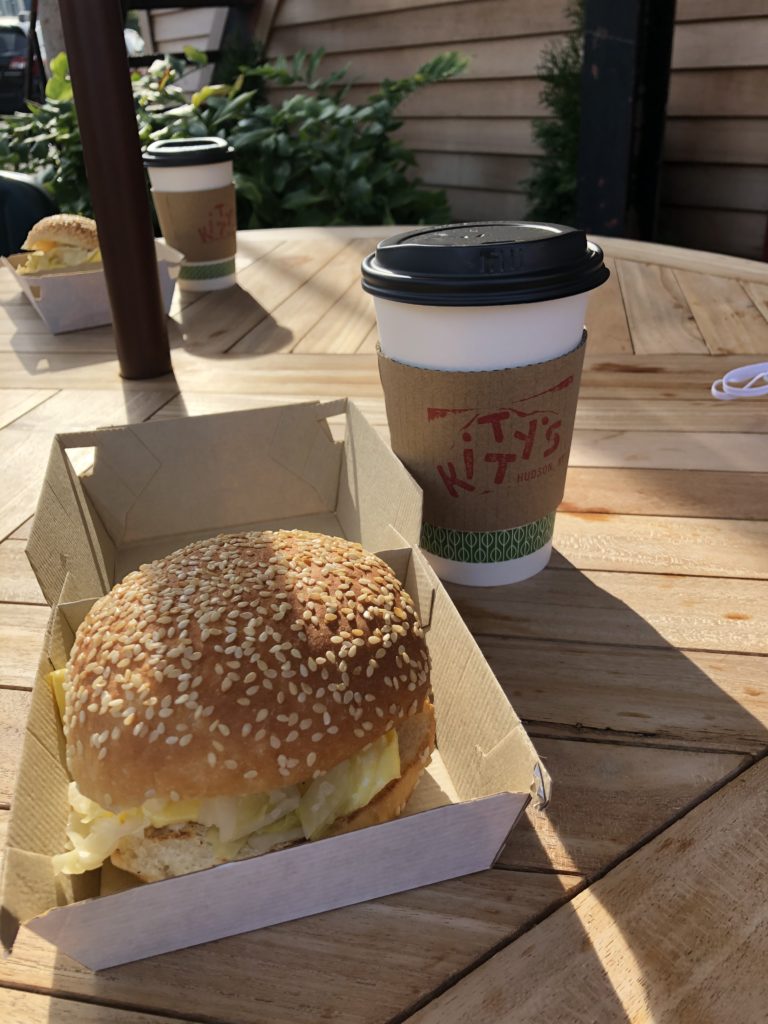 When I heard about Kitty's Market, I was thrilled to have a small market down by the train station, but I had no idea it could become one of my new fav breakfast spots. I've had dozens of people ask me what they can grab to eat before they hop on their train.Well, Kitty's is the answer.
In the morning, I'm a creature of habit. I hardly think outside the box before noon. I like drip coffee, a bacon egg and cheese sandwich, and silence. Occasionally a danish if I'm feeling extravagant. I knew what I was going to order last night, a full twelve hours before I got there. Then I saw their sauerkraut egg and cheese sandwich on the menu, and all bets were off!
Boys, girls, and friends beyond the binary. This sandwich is a pretty big deal.
I hardly order scrambled eggs because so often they are beaten within an inch of their lives. However these eggs were magic! The huevos are partnered with melty muenster, an underrated cheese if I do say so myself. And believe it or not, muenster is practically lactose free, so you can still appreciate this one even if you and cheese don't get along so well. There's a little bit of mayo smeared on the seeded bun too, and a little mayo never hurt anybody. They really nailed the basics.
And then they added fermented cabbage?
Now it's worth noting that sauerkraut is an optional add on, you can choose bacon if you aren't so daring, but I don't think you'll regret it. The kraut adds some obvious tanginess, as well as a very welcome crunch. It's a whole lot of flavor for a little cardboard box, and that's why I think Kitty's will become known specifically for this sandwich.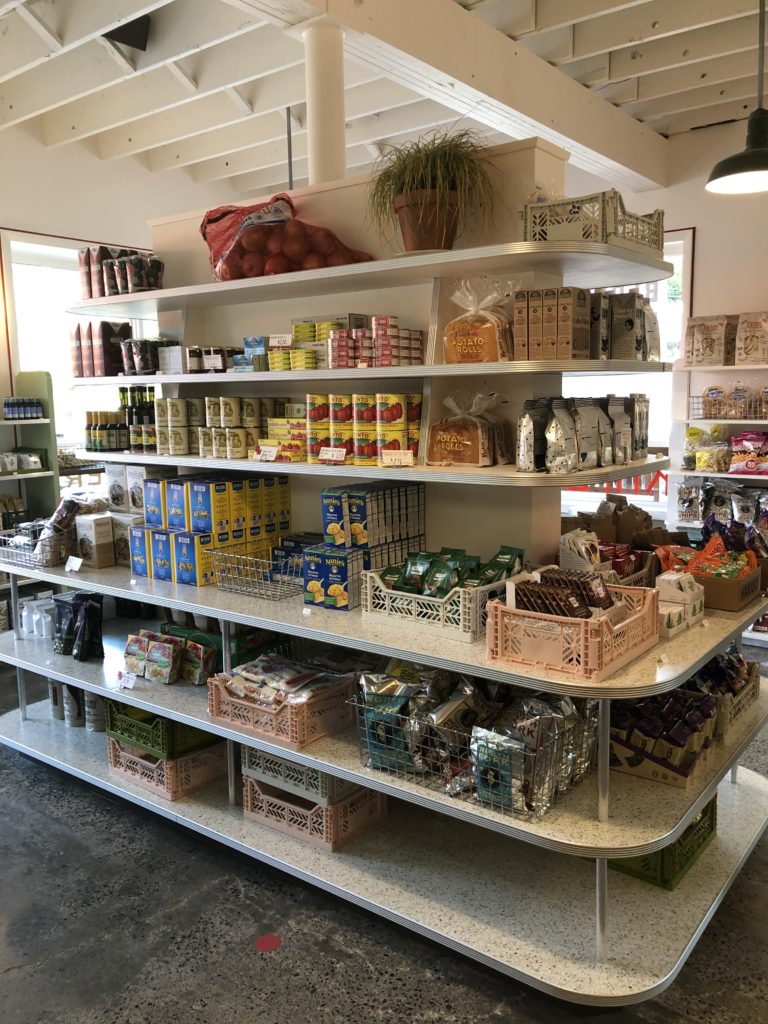 That's not to say it's all they have going on down there by the Amtrak station. Their house coffee is perfection and it's available for purchase in their market alongside other terrific groceries, home goods, and gifts. When I was there, I saw quick dinners like mac & cheese and noodles, a lovely selection of produce, and lotions and other body products.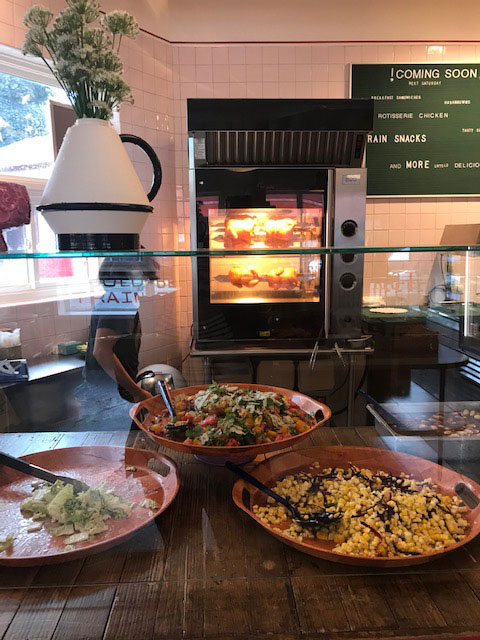 Behind the counter lies something tremendous; a rotisserie oven. Growing up, I loved a rotisserie chicken, or spinny chicken as we called it in my house. My favorite preparation is to shred it up and serve it on a kaiser roll with some mayonnaise and hot sauce, but the possibilities are limitless with a hot, gold, and delicious rotisserie chicken.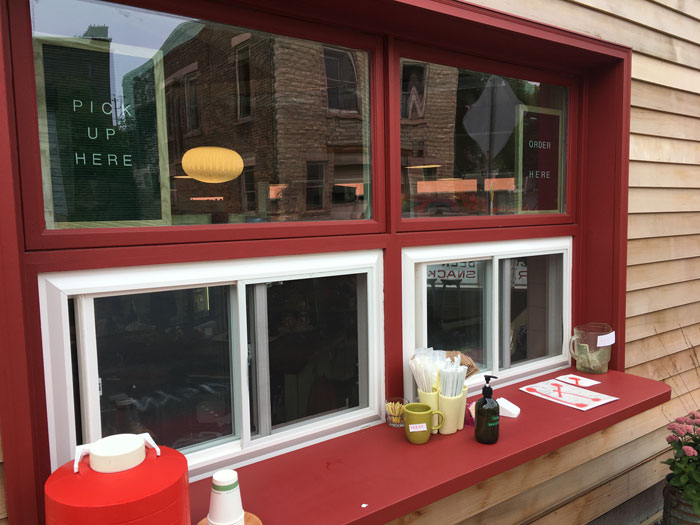 Kitty's is sure to become a local darling and a tourist must-see. You have the option to enter the store to place your order, but you can also order behind the store at their walk up window for maximum social distancing. There is a smattering of seating outside, but it's not plentiful so be prepared to take your food to go or go to the backyard. I recommend Henry Hudson Riverfront Park for its terrific views, and it's just a five minute stroll from the market. Kittys is open Thursday to Tuesday 8am-7pm.