Sean Sawyer, President of the Olana Partnership, talks about this valuable and historic site, right around the corner! Watch the video above.
When was the last time you visited Olana?
If you're a local, maybe it's been a while. Or, maybe you are new to the area, and have not yet been there. It's less than a 15 minute drive from Hudson!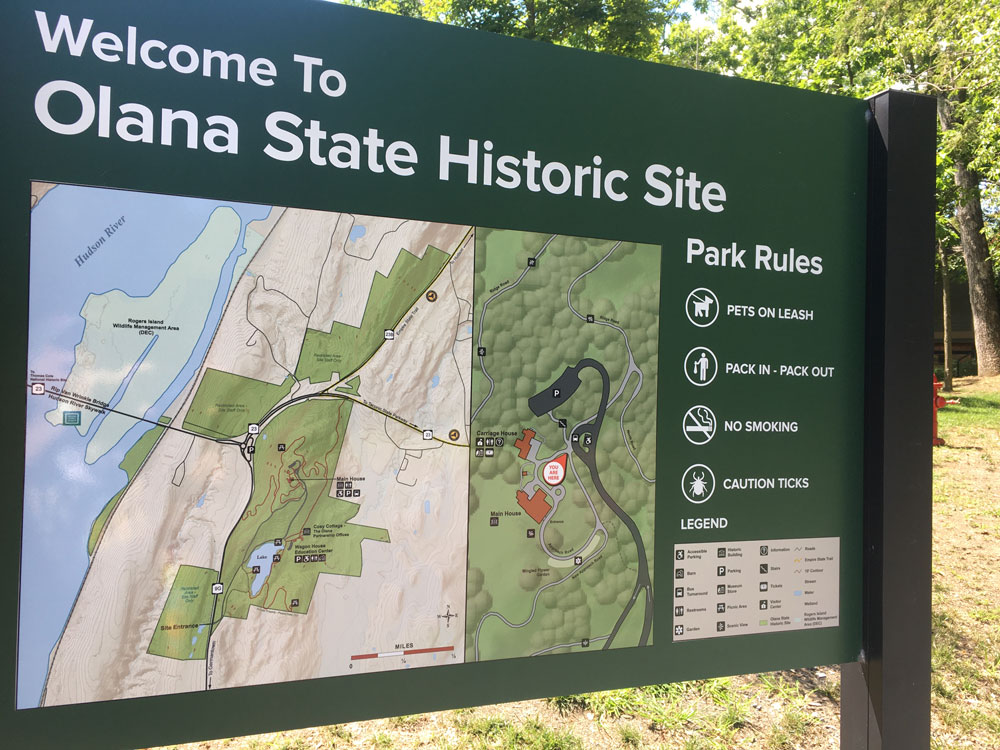 You have to go.
If you live here and have not yet been to Olana, well, that would be similar to living in New York City, and never visiting the Statue of Liberty!
Family, friends, or guests planning a visit? Don't know how to spend the time? Bring them to Olana for the day! Pack a picnic lunch!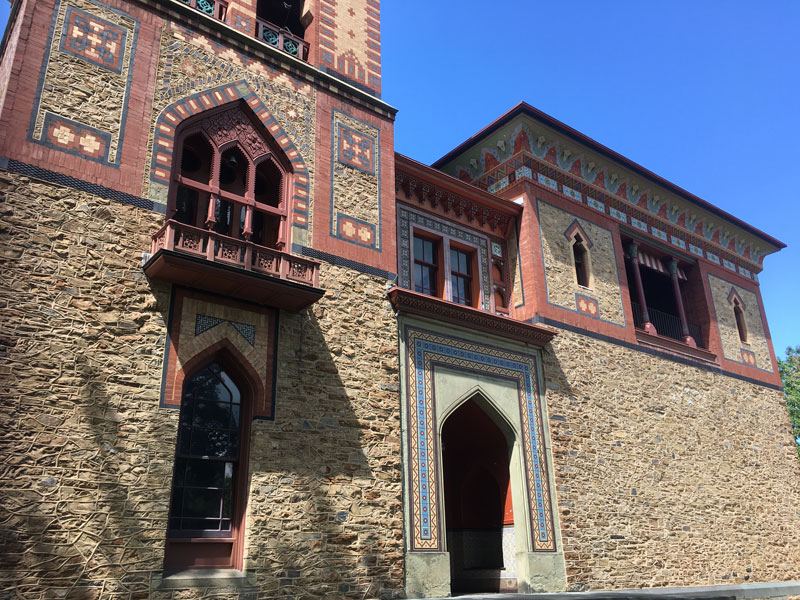 Olana is open for tours – but make sure to make a reservation. The house tours and electric car tours do fill up.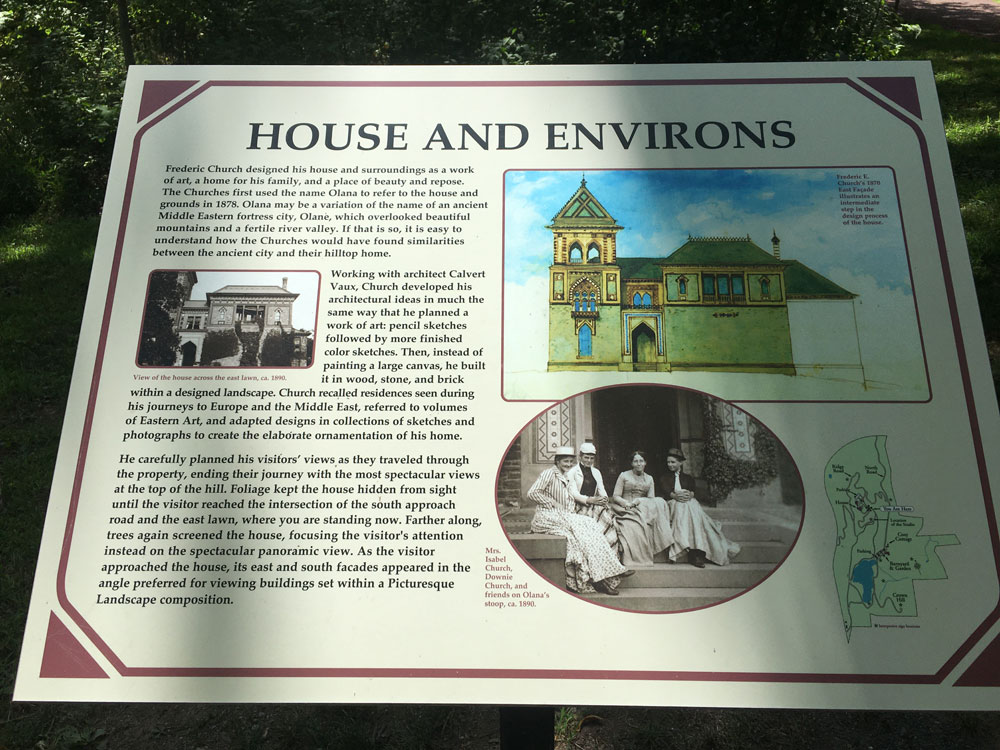 The historic house of Frederic Church sits on 250 acres, with pet-friendly trails. You do not need to schedule a tour to just walk around. Strolling the grounds is a perfect antidote during these COVID-times – and it's free! There are new trails, freshly mowed.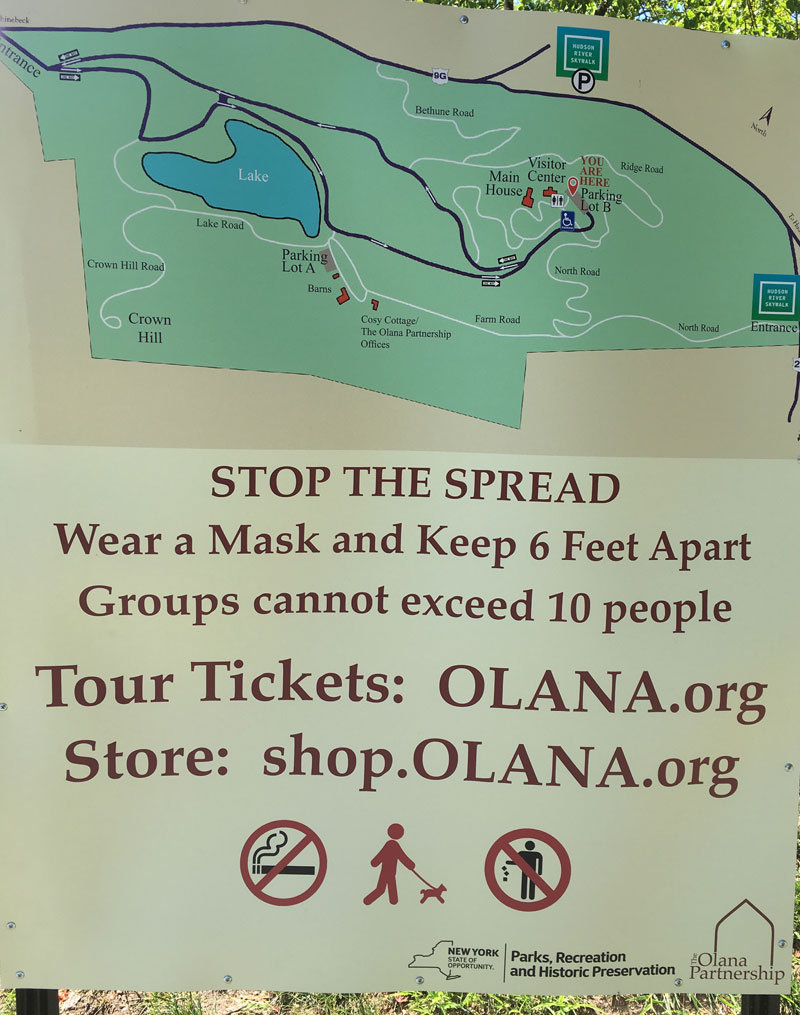 The breathtaking views, the amazing architecture, flower gardens and fresh air – all will help you restore yourself. Take in the beauty of the Hudson Valley! Remind yourself why you live in this wonderful and picturesque part of the country.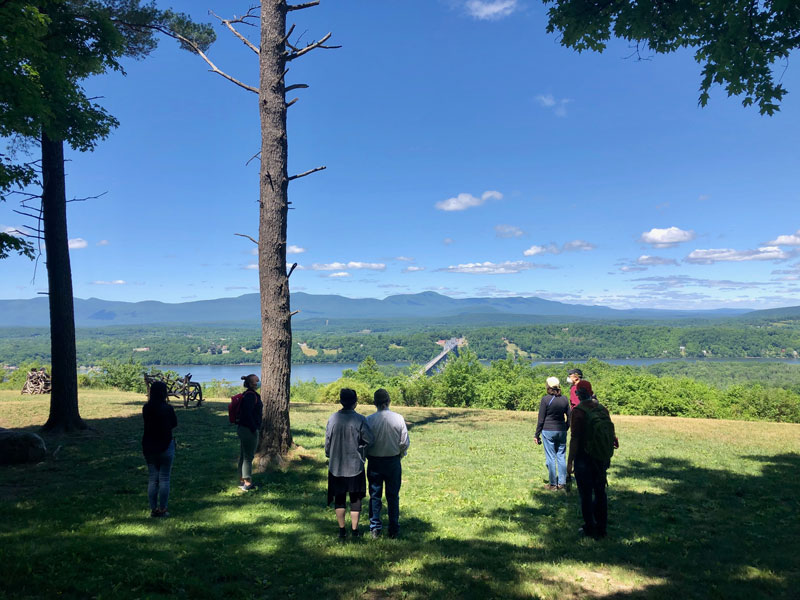 So close to the City of Hudson – VISIT OLANA!