Hudson, New York's Newest Auction House is ready!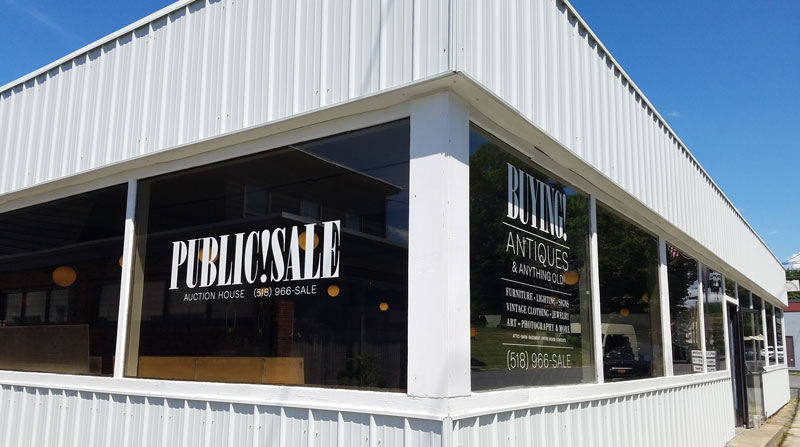 Hudson's newest auction house is finally open for Preview. Public Sale auction house, located at 90 Green St, Hudson, NY formally opened its doors Thursday, August 6th in anticipation of its upcoming online auction on August 15. People can browse in-person the plethora of eclectic antiques and vintage items that already have bids via Live Auctioneers. Fancy a ball foot blanket chest? Good luck because fifty-three bidders are watching it (Lot 0288) and three have already placed bids! How about Windsor chairs (Lot 0014)? Three bids have already been placed, thirty-three are watching it and the current bid price is up to $1,200. "It's unfortunate it can't take place here, on-site," says Gabe Constantine, co-owner of Public Sale and second generation antiques dealer. (Gabe's parents still operate an antique market in the Lake George area). According to Gabe, the August and September auctions will be online but the October auction will hopefully be exclusively on-site!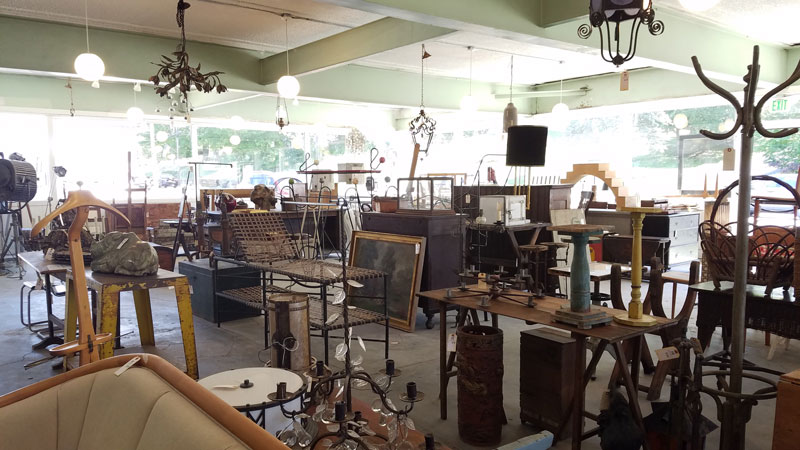 Anyone who passes through Hudson via Green Street has noticed the activity at the former Grand Buffet for many months. All of a sudden the façade was cleaned up. Occasionally there were lights on at night. One day there was a phone number! After extensive renovations of this former Oldsmobile-dealership-turned-buffet-restaurant, Public Sale was ready to answer questions from the curious passerby. Auction house? Consignment? What do you take? What do you not take? What are you looking for? When is the first auction? When? When?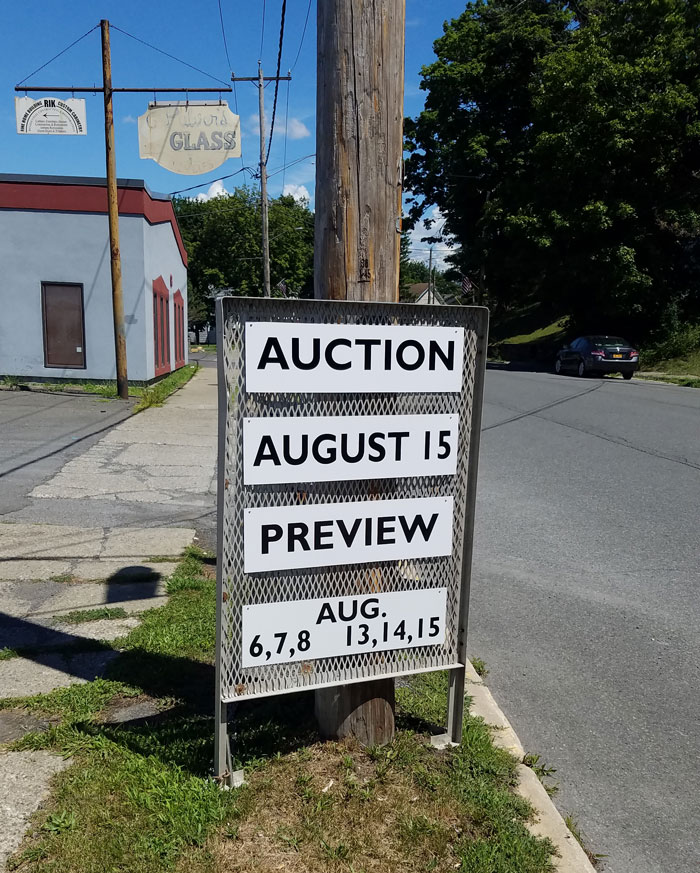 For those of you who are new to the auction world, the purpose of the preview is to view the goods up close and examine them for damage, authenticity or observe its true color. Best advice would be to go through the items online through the Live Auctioneers app and save any items, that you want. Then you will have some direction once you enter Public Sale. Otherwise, to the true newcomer, it could get overwhelming.
There are 484 lots in the debut auction. The first thing visitors will notice when they enter Public Sale is the vastness of the space. Most of the walls have been knocked down, the walk-in coolers have been removed, and you can see straight through to the garage door where Oldsmobiles used to enter the body shop area. As you walk around you may happen upon architectural artifacts, such as gorgeous enormous multi-paned windows or extra humongous green shutters. If those look familiar, you would not be wrong. A majority of the items in the Aug 15 auction will be from a store on Warren Street – the world renown antiques dealer and collector Vincent Mulford. Vince Mulford opened a store on Warren St in 1990 and recently sold his building. He will be selling a number of items from his former store and private collection in the Aug 15 auction. At least 300 of the 484 lots in the debut auction will be from Mulford.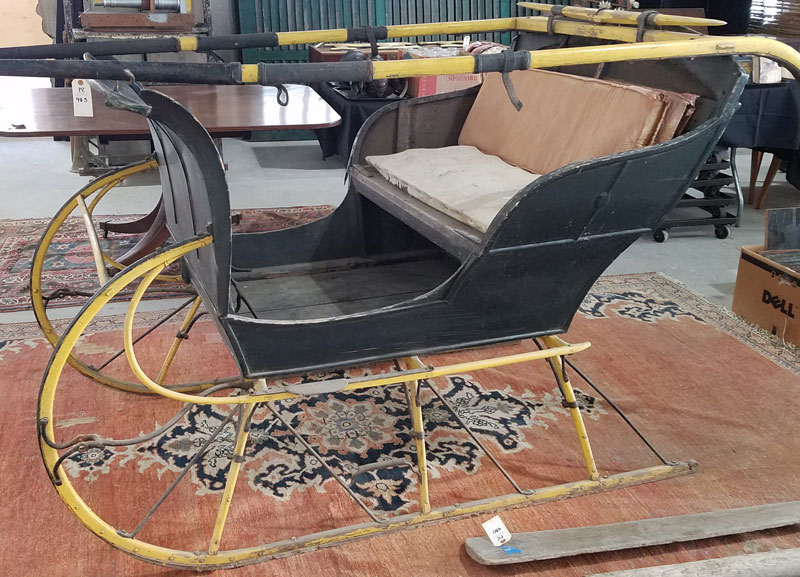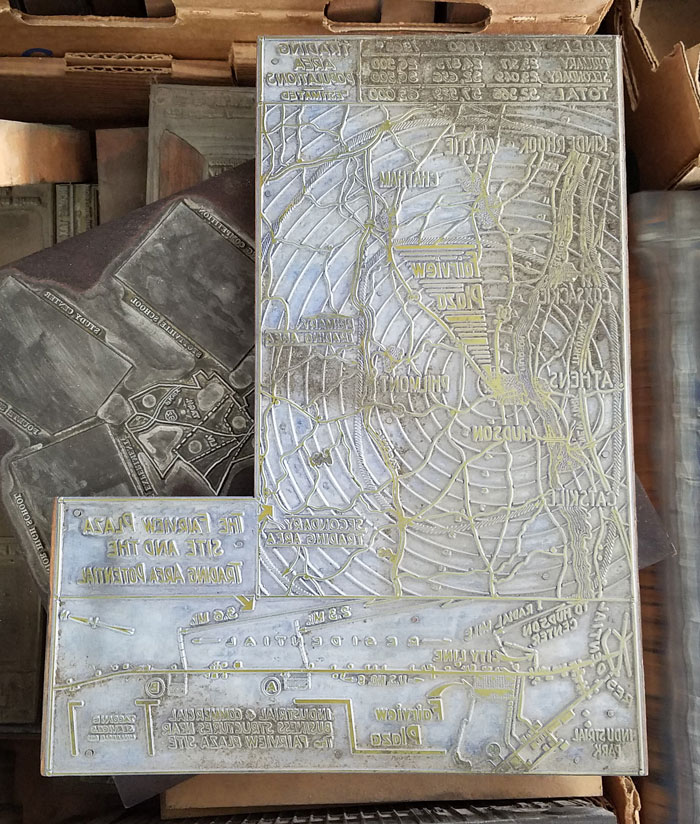 People may also recognize items from Johnny's Ideal Printing Co. on Warren Street. After twenty-five years, they closed and are selling a number of their vintage typeset and printing blocks. There are local maps, a vintage menu from Taghkanic Diner, and advertising from various nearby shops.
Other items in the debut auction include books, maps, art, lamps, furniture, a horse drawn sleigh (Lot 483), advertising relics (such as cigar salesman display case Lot 363) and a slew of super-cool industrial items.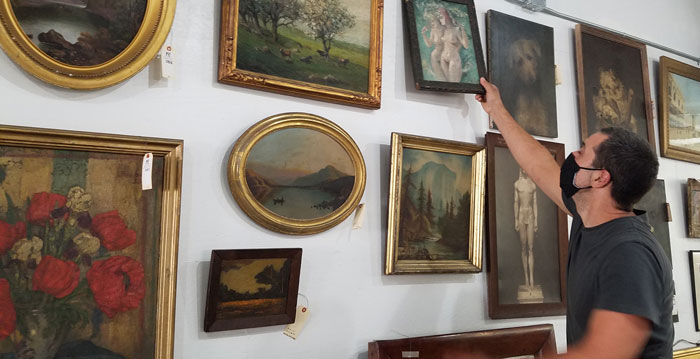 Gabe and his co-owner, Tarah Gay, are natives to the northeast region and started the Outdated Cafe in Kingston, which has an antique store and remains open. They are life-long pickers and personally picked a number of the items for Public Sale's debut auction from estates within a ten mile radius of Hudson. For now, the auctions will be monthly, but hopefully they will have enough items to host two auctions/month. For the debut auction, Gabe says they tried to have "something for everyone" because he wants to encourage collectors and pickers who do not ordinarily go to auctions to become future bidders. He spoke of possible tutorials in the future for newcomers to the auction world. How will this auction house be different from others? "Specialty auctions," says Gabe. "Vintage clothing for example…vintage tees…photography." The problem he admits will be gathering enough items for a specialty auction. If they can't find enough vintage tees, they'll expand it to vintage clothing. According to the website, the (cross-your-fingers, on-site) auction in October will feature vintage clothing. There may be a pop-up food venue as well.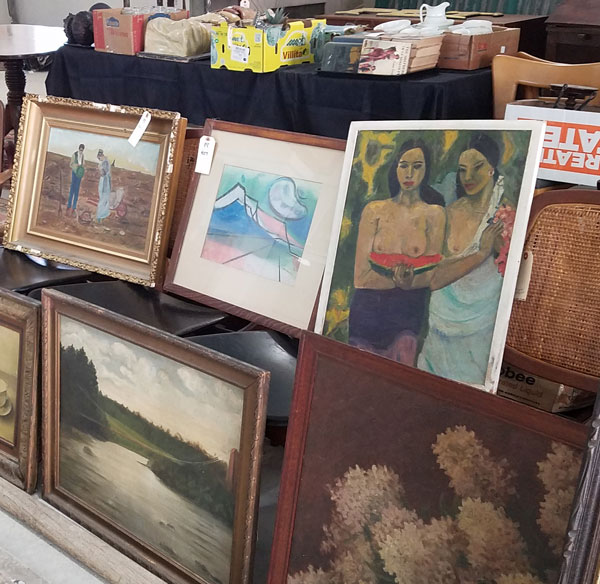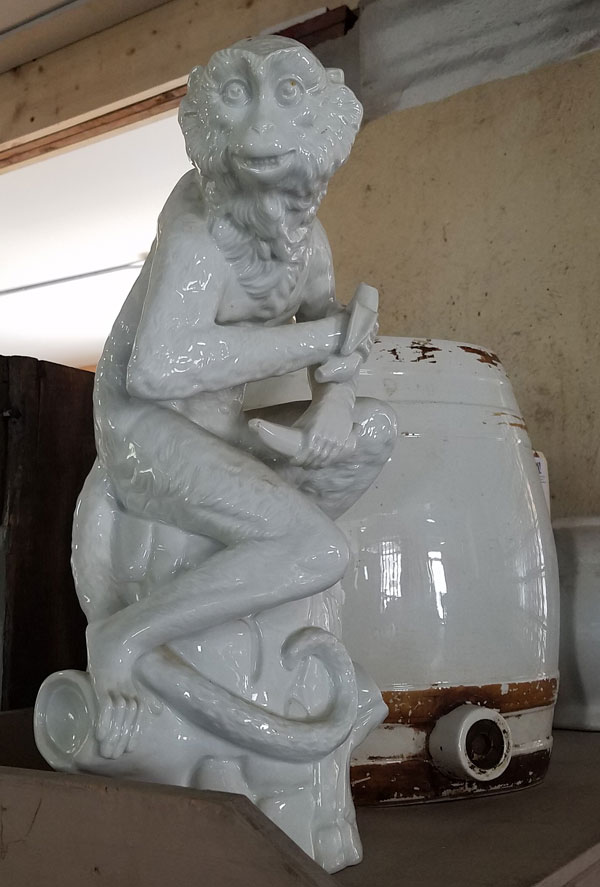 If you have a garage, barn, attic or basement full of stuff and feel there might be something worth saving, contact Public House online or via social media. They are looking for new items and you never know!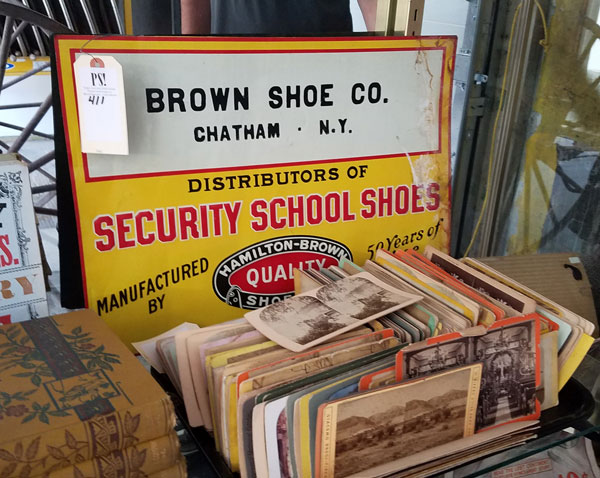 Public Sale will be open for preview August 6-8 and Aug 13-15 during the hours of 11-6pm except for Aug 15 which will be 11-4pm.