Warren Street is bustling with socially-distanced activities these days thanks to the Shared Streets program. In addition to food, drink and retail, there are some amazing art exhibitions to check out. Below is a quick round up of a few art exhibitions happening in and around Warren Street.
SUSAN ELEY FINE ART: Saints and Sisters is a two-person exhibition featuring monotypes by Connecticut based artist Malcolm Moran and mixed media paintings by New York City artist Deirdre O'Connell. Moran's works are inspired by people who are literally sainted by the church as well as everyday people who have affected his life in much the way saints do. Shown together these portraits of Saints and saints-with-a-little-s evoke a somber, pensive mood. O'Connell creates a work of 18 women who unapologetically face the world in Sisters.
There will be an Artists' Talk on Saturday, October 30th from 5-6pm. Space is limited so RSVP by contacting the the gallery. Saints and Sinners will be on view until November 15, 2020. Susan Eley Fine Art is located at 433 Warren St. Hudson, NY.
D'Arcy Simpson Art Works: Modernized features works by local artist Zach Neven. Neven is a photographer and painter and his mixed media works will be on view from October 24 until the end of the year. There will be an Opening Reception on Saturday October 24 from 4-7pm. D'Arcy Simpson Art Works is located at 409 Warren Street, Hudson, NY.
Window on Hudson: Sculpture Graveyard features a solo show for Hudson artist Stacy Petty. On view until Nov 2. Window on Hudson is located at 43 S. Third St, Hudson, NY.
Lightforms Art Center: Year of the Dog features amazing 7-foot works of paper by artist Judy Pfaff. On view until January 3, 2021. Lightforms Art Center is located at 743 Columbia Street, Hudson, NY.

September Gallery: A Show of Hands is a group exhibition of 25 artists featuring painting, sculpture and works on paper. On view until November 1. September Gallery is located at 449 Warren St #3, Hudson, NY.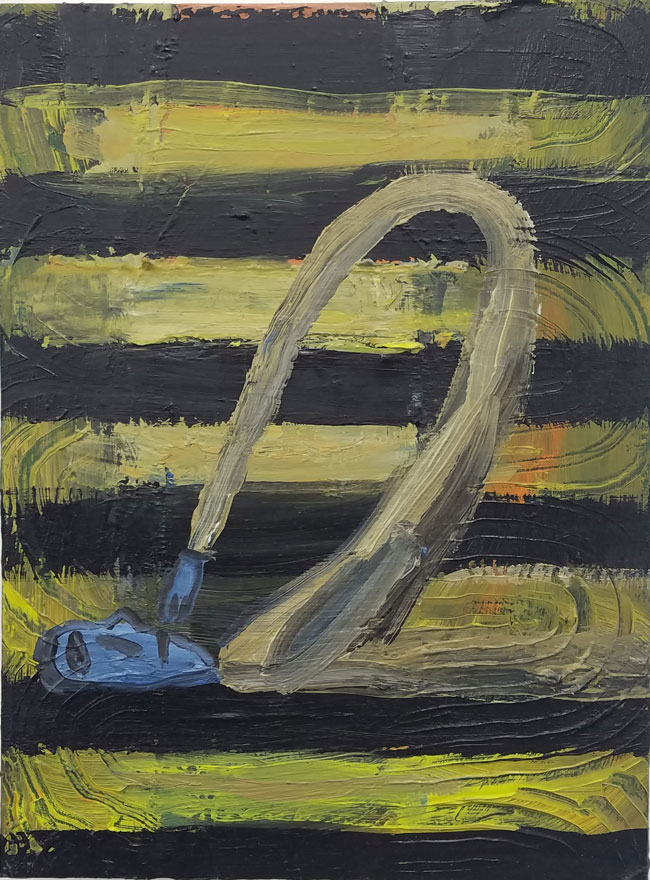 510 Warren Street Gallery: Flowers: Up-Close and Personal is a solo exhibition of H. David Stein's photography. Throughout the rest of the gallery there are mini-solo shows of other artist-members of various types from drawings to prints to paintings and photography and 3-D works. Flowers: Up-Close and Personal is on view until November 1. The 510 Warren Street Gallery is located at 510 Warren Street, Hudson, NY.
Pamela Salisbury Gallery: Four solo shows are on exhibit at Pamela Salisbury Gallery. In the main gallery is All Shook Up featuring semi-abstract geometrically inspired paintings by Lisa Corinne Davis. In the garden are larger than life bronze flower sculptures by Donald Baechler. In the Carriage House one will find Burning Down the House featuring landscape paintings by Jim Denney and Terrarium featuring animal inspired oil paintings by Seth Becker. These shows are on view until November 2. The Pamela Salisbury Gallery is located at 362 ½ Warren Street, Hudson, NY.
Milliner: Jewel the Wound is a group exhibition of painting and sculpture with a political flair. This show was made in conjunction with Hudson Art Fair.  The show is on view until November 6. The Hudson Milliner Art Salon is located at 415 Warren Street.
Katherine Kim
katherine@trixieslist.com
Instagram @wanderingberet