Video produced by Lance Wheeler
Featuring owner John Morreale and his father, Joe
John Morreale, owner of Hudson Bagels, spent years researching the most delicious bagel sandwiches to bring upstate to Hudson, New York. His mission was to create the best bagel experience.
Hudson Bagels, located at Route 66 and Ten Broeck Avenue (across from The Falls) has fresh kettle-boiled, then baked, bagels. There are sixteen different flavors of bagels. All bagels are made fresh every day.
Hours: 6am-3pm, except Sunday, 7am-2pm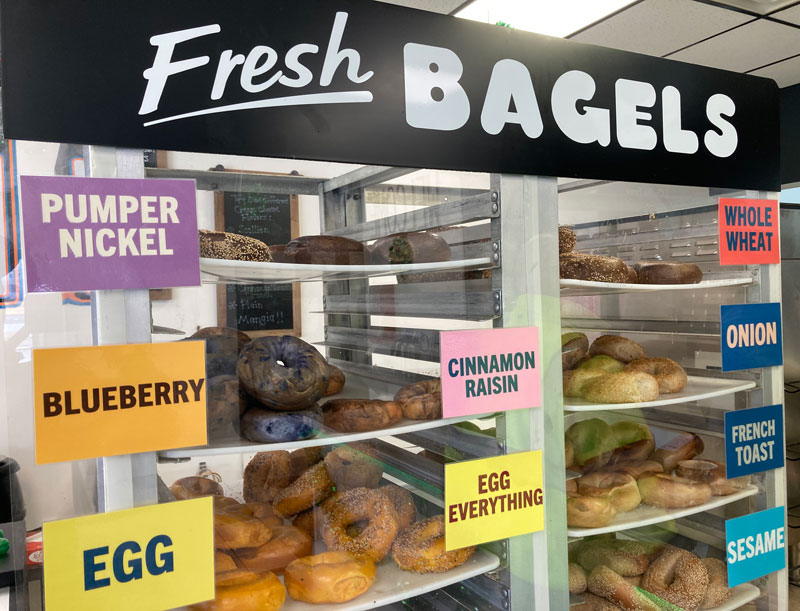 For the bagel aficionados, you can taste the difference. With the first bite, you taste a bagel that is toasty and slightly crunchy on the outside, maybe seeded, with a doughy chewy center. Your mouth is filled with classic bacon, eggs, and cheese, or maybe a schmear of cream cheese. The eggs are always grilled, never microwaved. Hudson Bagels lives by the motto, "if you're going to do something, you do it right".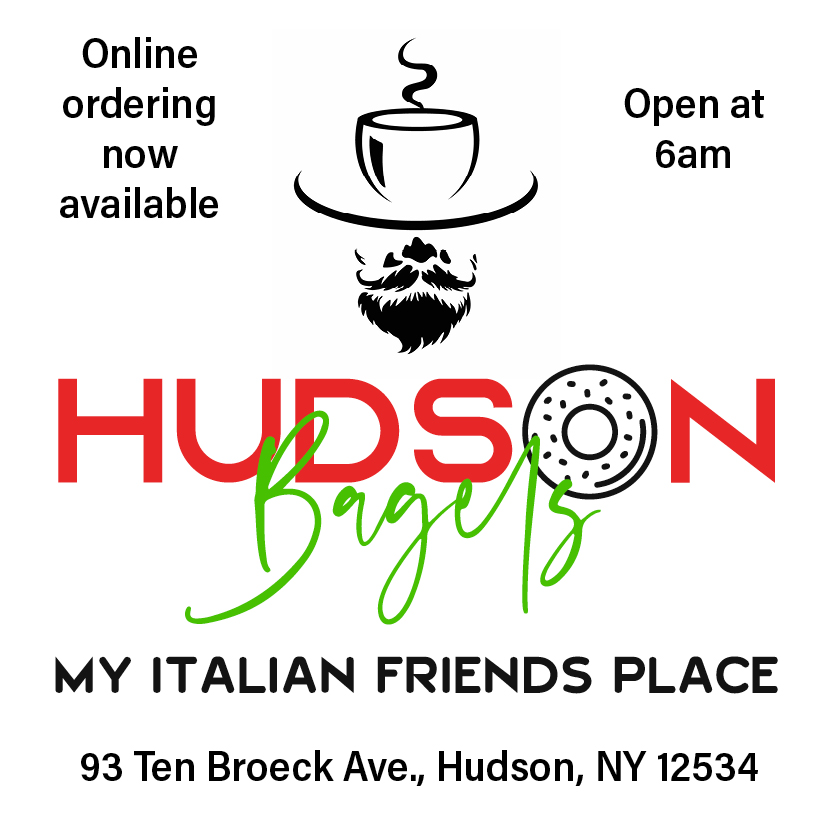 If you moved here from downstate, one bite of a Hudson Bagel will take you right back – to Brooklyn, the Lower East Side, or maybe the shore – North, South, or Jersey.
Hudson Bagels opens at 6am. They are no joke. There may be a line of construction or DPW workers out the door – a true testament to the hardiness of a Hudson Bagel. Customers are not at Hudson Bagels because it's trendy, they're there because the bagels are great.
You can get a strong cup of coffee, some pastries, and for lunch, a bagel sandwich with a soup special. If you are in a rush, they're a good stop for a quick lunch, with outdoor seating. They are open until 3pm, except Sunday until 2pm.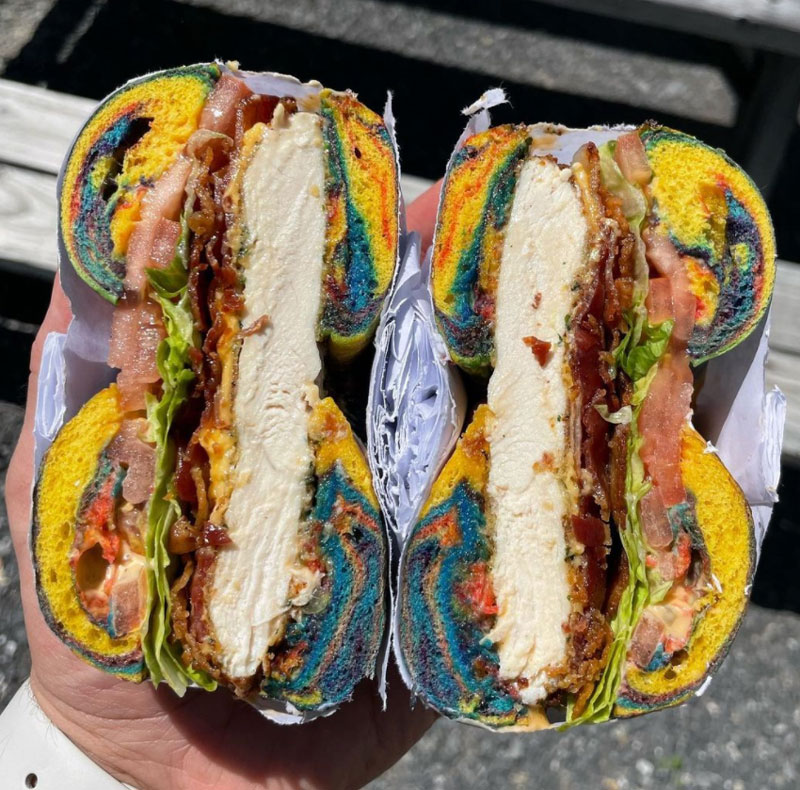 If you are going to do the carbs, then make it worth your while, and get yourself a Hudson Bagel!
Follow them on Instagram here.
Don't feel like a bagel, try a breakfast bowl!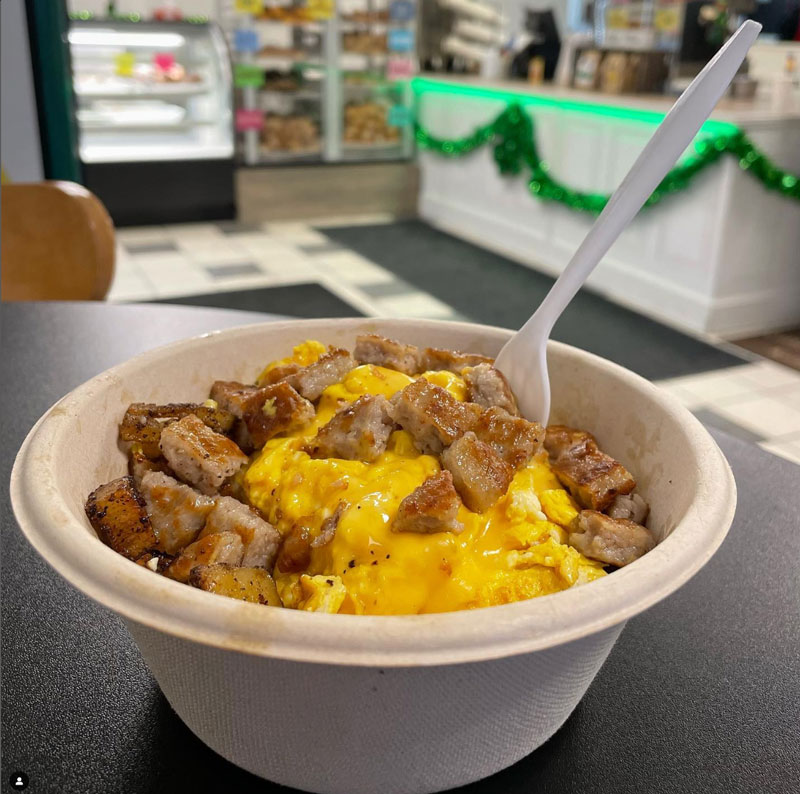 Build-A-Bowl!!!
Potato home fries, Eggs, Choice of Cheese: American, Cheddar, Pepper Jack, Swiss, Provolone
Choice of Meat: Bacon, Pork roll, Sausage, Turkey sausage
Only Available Monday-Friday 6am-11am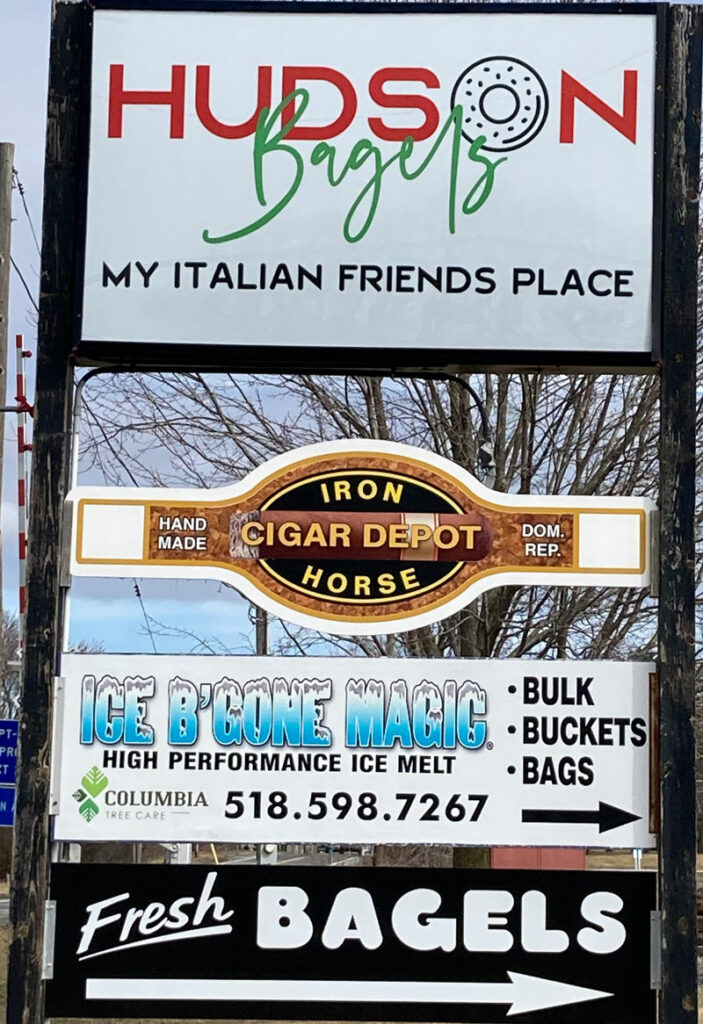 Check them out, tell them Trixie sent you!
Follow on instagram, here.