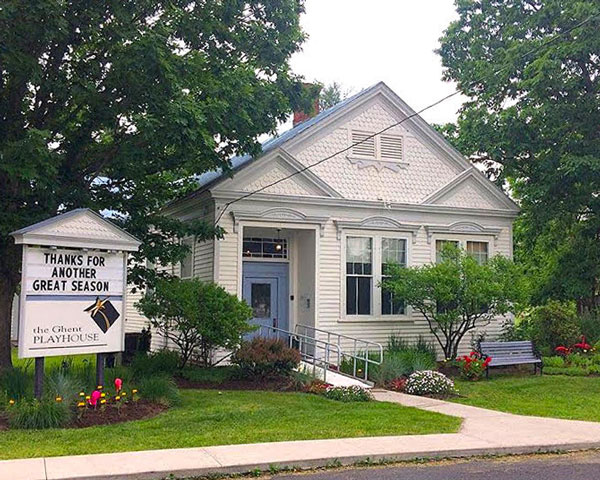 Thursday, March 30, 2023 at 7:00 p.m.
At The Ghent Playhouse
6 Town Hall Road
Ghent, New York
ABOUT THE PLAY:
The Nether is a futuristic sci-fi crime drama. In the not-too-distant future, a detective investigates a virtual reality site where taboo acts of secret desires are blurring moral boundaries. When she finds herself in a battle of wills with a charismatic suspect, she begins to wrestle with the question, "Is there a crime if bodies are virtual and blood is just bits of computer code?"
CHARACTERS:
SIMMS/PAPA – Male, 30-50 – A successful businessman and creator of The Hideaway; proud, strong, tender, and defiant.
MORRIS – Female, 20-40 – A young female detective; passionate and driven. There is something simultaneously vulnerable and unknowable about her.
DOYLE – Male, 40-70 – A middle-aged science professor seeking to escape reality. A rather gentle soul, but can be quite defensive when cornered.
IRIS – Female, 12-20 – A shining little girl. Must look young, innocent, but mature beyond her years; enchanting, the character is a pre-pubescent child.
NOTE: Adult actors who can play children are highly encouraged to audition.
WOODNUT – Male, 18+ – A fresh-faced guest; appealing, well-spoken and well-mannered; your favorite young uncle. He is likeable and conflicted in his feelings about The Hideaway.
AUDITION INFO:
All races and ethnicities are strongly encouraged to audition for THE NETHER. Those auditioning will be reading specific sides from the script. Please contact the director, Patrick White by email at white.patrick1963@gmail.com, to obtain copies of the audition sides.
WHAT TO BRING TO THE AUDITION:
Please bring along a current resume and a complete list of conflicts for the period of April 24 through June 18, 2023. Regarding conflicts, please remember vacations and holiday schedules before auditioning, as these may be a factor in the casting process. Head shots are welcome, but not required.
REHEARSALS:
Rehearsals will begin Monday, April 24 and will typically be Sunday through Wednesday evenings until tech week.
PERFORMANCES:
Performances begin with a Preview on Thursday evening, June 1 at 7:30 p.m. and continue Friday and Saturday evenings at 7:30 p.m. and Sunday afternoons at 2:00 p.m., through June 28, 2023.
Please note that everyone cast in the production MUST be available for every performance.
For further information about auditions or the production, please visit the Ghent Playhouse website or contact director Patrick White by email at white.patrick1963@gmail.com.