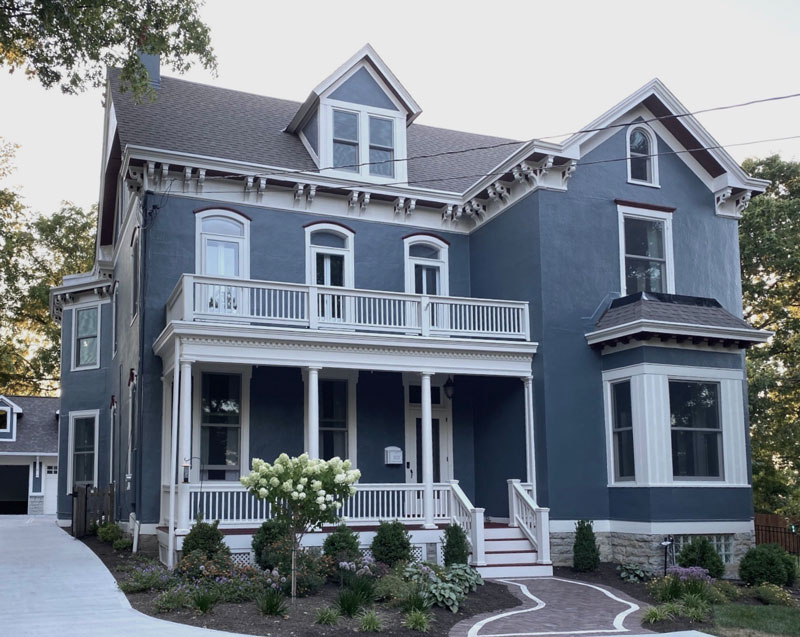 Amy Krane is an Architectural Color Consultant, here in the Hudson Valley.
Following is an interview with Trixie's List.
For more information about Amy Krane Color, please visit AmyKraneColor.com
Q: How long have you been in the area and what brought you to the Hudson Valley?
A NYC transplant, I bought a one-room school house in Taghkanic in 2003 as a weekender. I sold it in 2008 and came up full time in 2011. I started wanting outdoor space so I could garden and I ended up feeling that I was done with city life. I call Ghent home now and live with my two Cavalier King Charles Spaniels, Louie & Oscar.
Formerly a TV commercial producer, I started training at the NYBG for Landscape Design some years ago. Those years of studying gardens and plants deepened my appreciation and fascination with color. I've always been the "go-to person" for paint color help for friends and family. I decided to train to become an Architectural Color Consultant in 2012.
Amy Krane Color started in 2013. Since then, I lecture on the topic of color in residential design, write for an online and print publications about color in Architecture and blog on that same topic. Most importantly, I have helped hundreds of local and distant home owners, recreate the interior and exterior color palettes for their property. I work on new builds, renovations, new purchases, or homes that just need a "refresh".
My virtual clients are all over the US, from Alaska to Florida. I've developed color schemes for resort communities, condo complexes, and commercial ventures. I'm proud to say I was just awarded Rural Intelligence's First Place Award for Best Interior Designer in our region. I am the co-host of the Podcast: Let's Talk (paint) Color.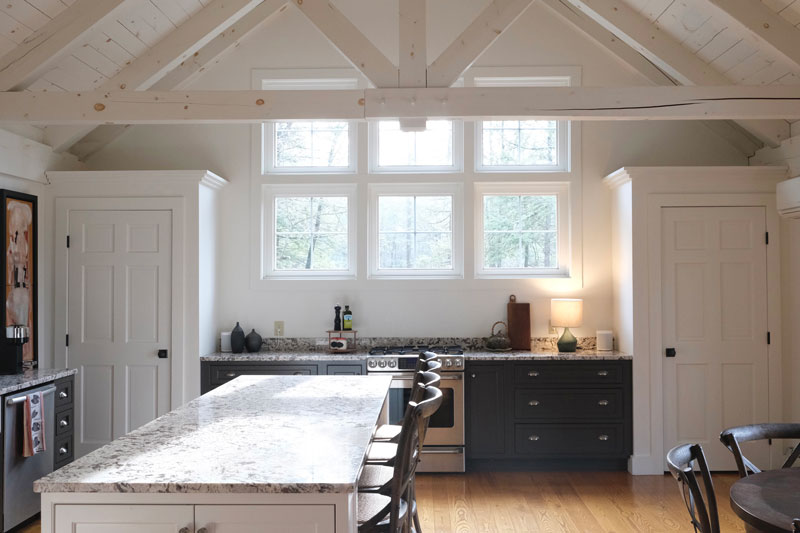 Q: Choosing the right paint color(s) can often be an overwhelming and time-consuming experience. How do you help someone choose the right color?
I send my clients an in-depth questionnaire that gets them thinking about color in ways many never have before. I have them send me photos that inspire them. I look at the light and decor in the space. I factor in the function of the room and I listen to my clients when they tell me about what they like and how they want to feel in their home. For exteriors, I take into account the building's locale, its surroundings, its architectural style, the materials used on the house, and many other factors, to come up with an exterior palette.
Q: What does the right color mean? How can it change a person's environment? Their mood? Their life?
There isn't one "right" color for a space or house. There is a "right color for you" and, there can be quite a few. Color is personal. Our history, our biases, our culture, our likes and dislikes, and associations with certain colors inform how we respond to any color.
Color has a direct tie to our emotions and can vastly alter how we feel and behave in a space. Certain colors calm us, others excite us. Colors aren't perceIved in a vacuum. It's really about how one color creates an ambience with the other colors around it. It's how you combine them. They can create drama or peacefulness.
Life can be hectic and sometimes disturbing. It sounds cliché, but even before the pandemic, most of us, whether we realize it or not, sought sanctuary in our home. There's no doubt to me that color can make or break how happy you feel in your space.
For commercial properties like restaurants, inns, offices, banks, health care facilities, lobbies, waiting rooms, color can help promote productivity, pleasure, creativity, calmness, appetite, conviviality, etc.
Color is the foundation of good design.
Q: Are there any telltale signs that you're due for a new paint job?
For exteriors, peeling or chipping paint, or if you're looking to sell and want an update to create curb appeal (I'm also a Realtor at Anderson Agency in Kinderhook). For indoors, if you're just bored with what you have and want a new look.
For more information, contact Amy Krane at AmyKraneColor.com