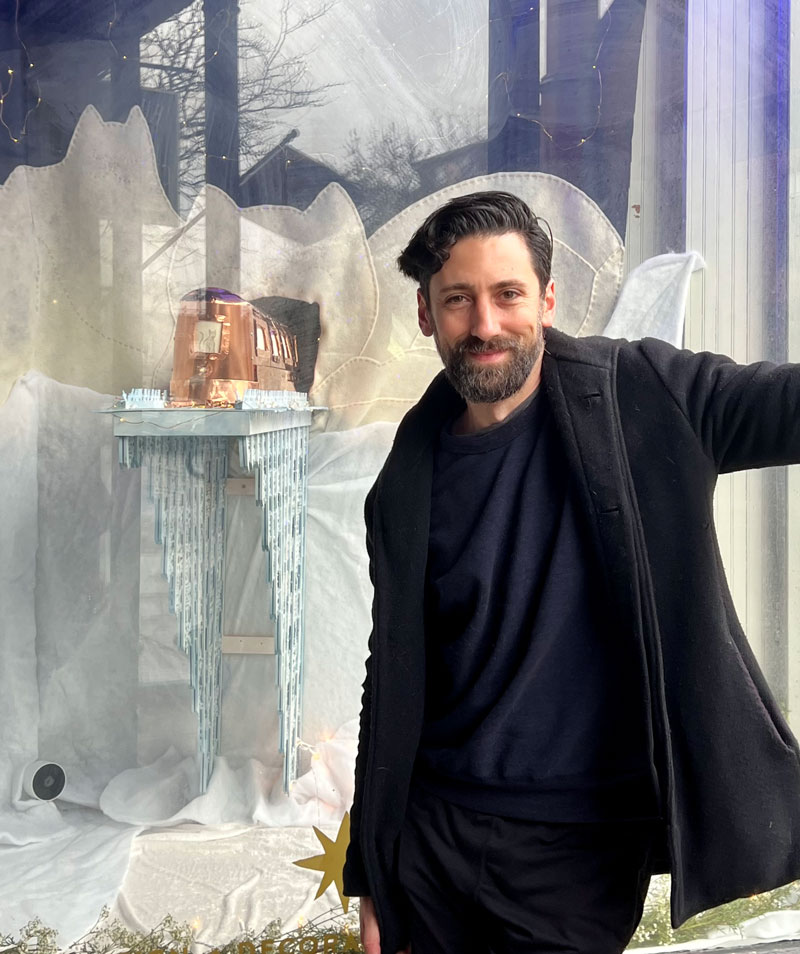 I had the chance to sit down and talk with 39-year-old, Canadian-born, Jack Dylan, (website: Stella-house.co and Instagram: Jack_dylan) a new Hudson resident. As I write this, he is busy finishing the window display at 441 Warren Street, formerly-TK Home and Garden, and before that, the studio of photographer, Francis "Frank" Forshew.
Jack and girlfriend Kristy moved to Hudson in 2020. Jack, who still does not drive, walks to Herrington's to get the materials for the window display. Jack admits to being "one of those" people who moved to Hudson.
"I love Hudson," he says. After moving to New York City, he took one trip outside of Manhattan, and knew that he wanted to be upstate. "I feel like I've transformed into a middle-aged butterfly from a swinging caterpillar."
The window is taking him about three weeks to put together. Everything is hand-made. He embroidered the "cat-skill" mountain backdrop, built the wooden bridge, and constructed the train with copper rivets.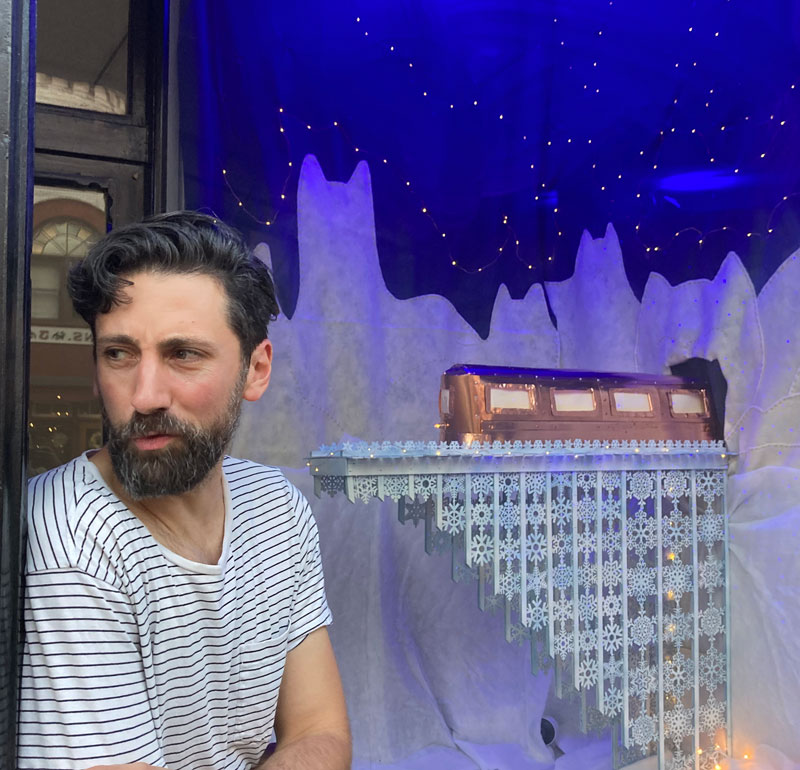 Jack is an illustrator and graphic designer, but enjoys this project – it allows him to create with his hands.
The backdrop is a nod to illustrator Milton Glazer's whose 1970s 'I LOVE NY' posters featured cats within the catskill mountains.
I mentioned to Jack, "You know, this is a window about cats and the Catskill mountains, and we're Hudson." He responded, "Oh, is there a regional rivalry that I'm not aware?"
I answered, "Well, you'll find out."
"I'm here for it!" said Jack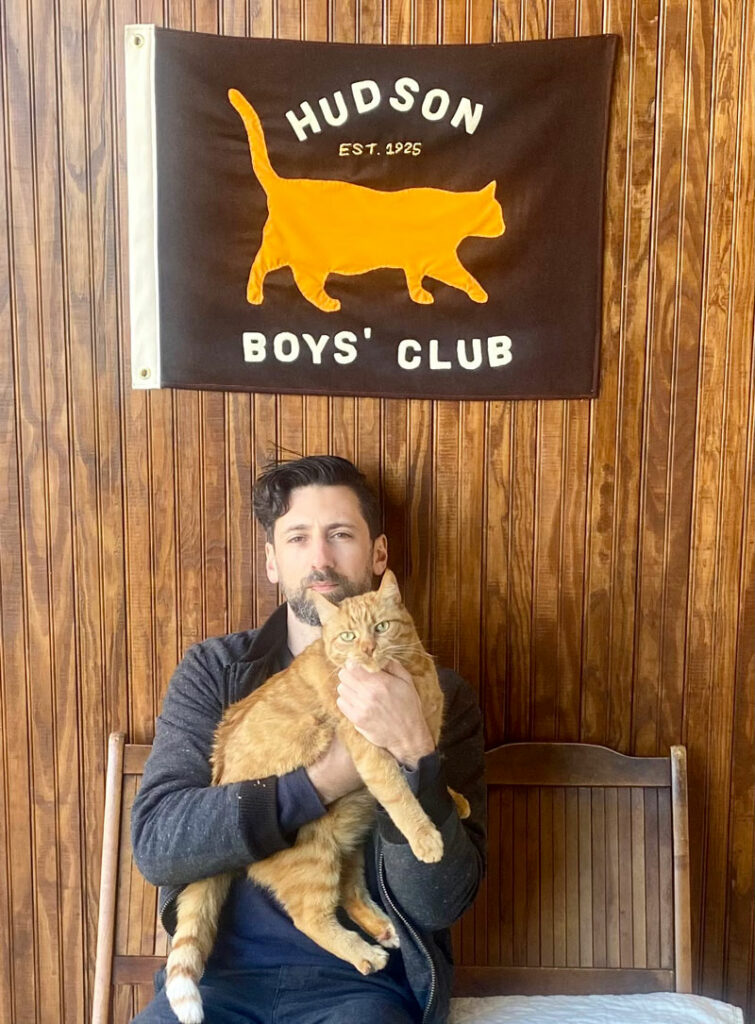 Jack lives on "daylight stove time" since he refuses to change the clock on the stove – annoying his girlfriend.