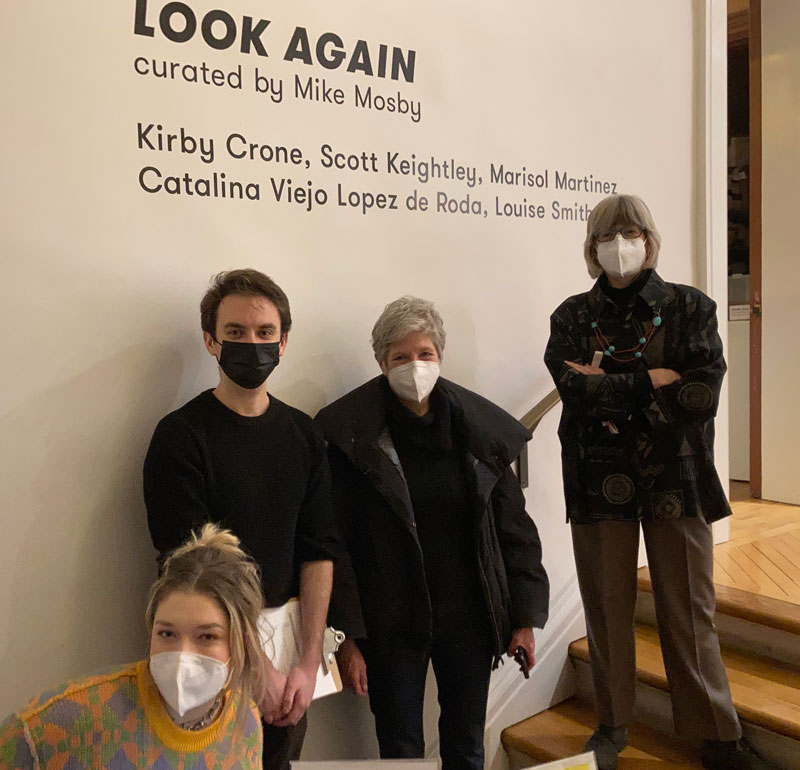 Jessica Ladin, Ben Rendick, Tambra Dillon, and Sara Pasti greet you at Look Again!
Hudson Hall opened Jazz Festival: Lift Every Voice Thursday, Feb. 10th, with an art gallery opening and block party with art and music curated by Mike Mosby. Hudson Hall has a full schedule of events throughout this weekend and next. For the complete list, visit their website, here.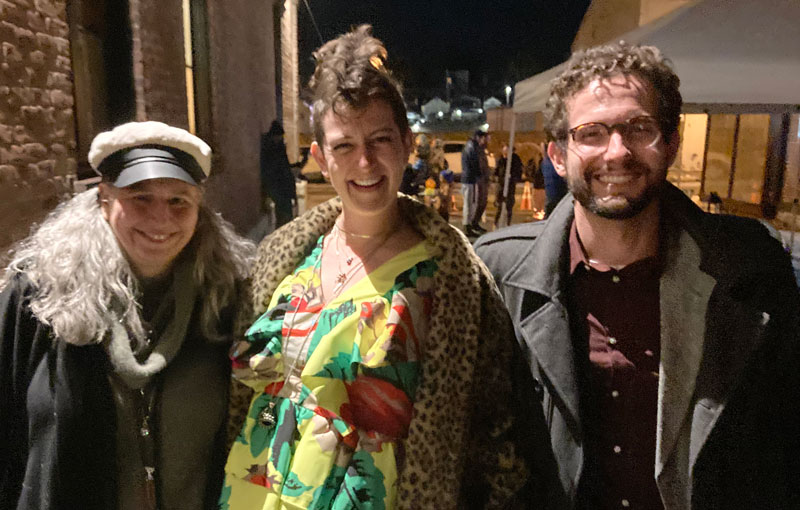 Sage Carter, artist Kirby Crone (art installations inside Hudon Hall), and Austin Channell
Check out one or more of these great events over the next couple of weekends at HudsonHall.org.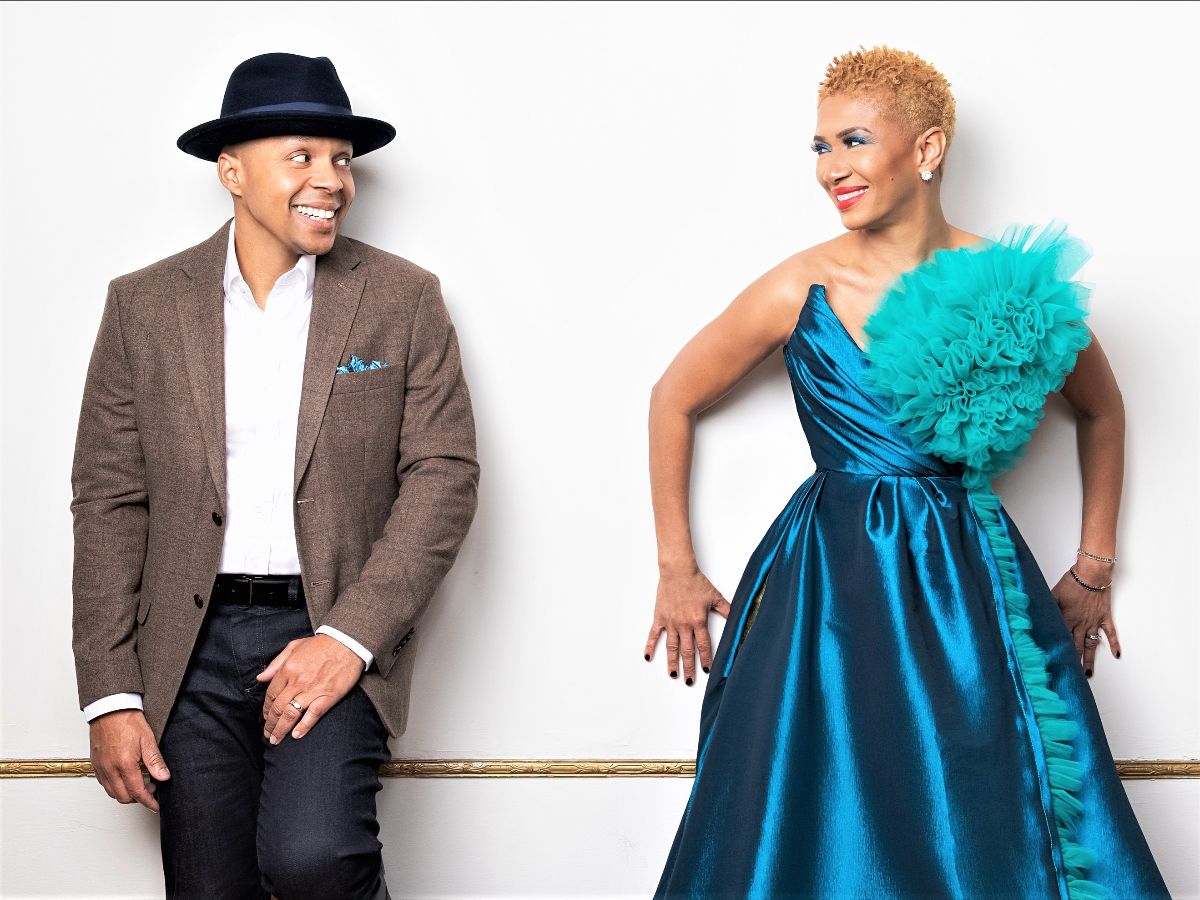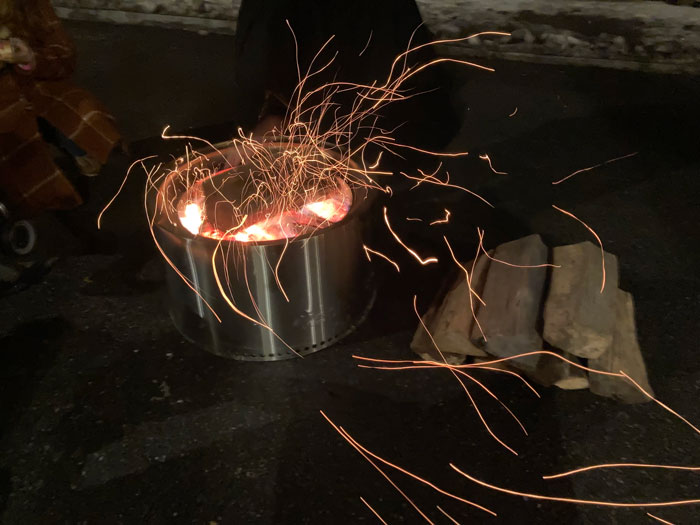 Open fire to keep you warm outside!
Inside Hudson Hall, the ground floor rooms are filled with local artists' works.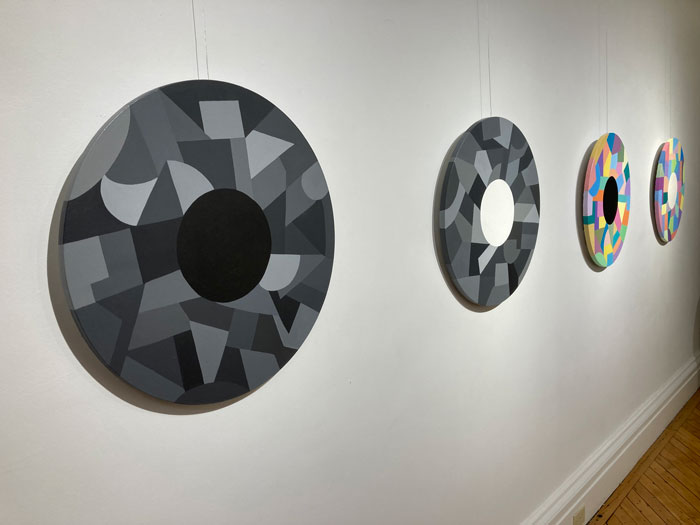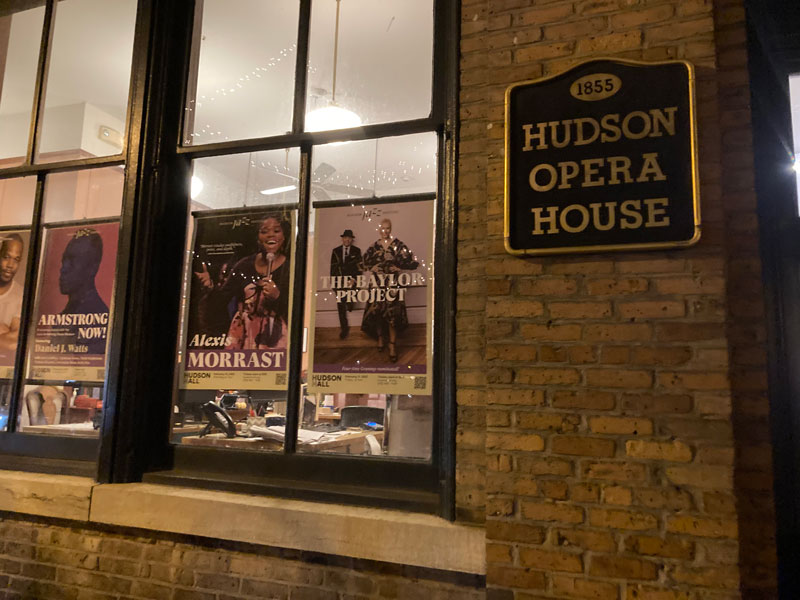 Visit Hudson Hall this weekend!