Months ago, for a few days, there was a sign in Window on Hudson at 43 South 3rd, that read, "Your Art Here". Jeannie Lovullo's husband saw the sign while driving by and immediately told his wife back in Stottville, here in Columbia County.
Jeannie's artwork now hangs in the window until May 3rd. It's cheerful with vibrant colors. "I try to make it happy and positive."
Jeannie has been making art for years. She re-purposes wood and vinyl records with paintings and then covers them with resin.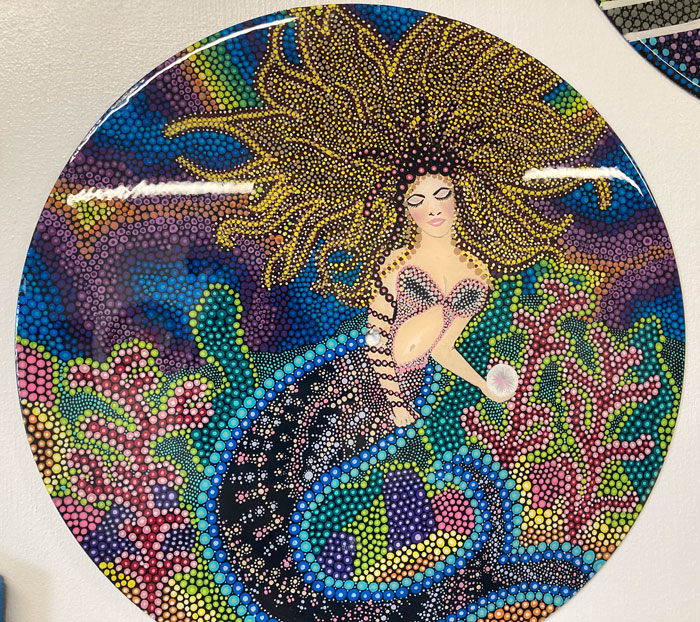 The designs are intricate and you can get lost looking into them. Her mandala-like objects may remind you of the detail of Ukrainian Easter eggs or Pennsylvania Dutch designs.
When pouring the resin over the objects, Jeannie cleans her space intensely so that "not one spec of dust" falls onto the artwork.
Jeannie Lovullo describes creating her art as "great therapy – there's no planning, I just let creativity take over."
View Jeannie Lovullo's art at Window on Hudson until May 3rd.
Window on Hudson curator, Jeremy Bullis and Jeffrey Lependorf of the Flow Chart Organization
(Learn more about the Flow Chart Organization's free virtual poetry workshops, Close Readings in a Virtual Space HERE)