Well, I'll be honest with you, Hudson. Writing an event-based blog in the middle of February, during a pandemic, does have its challenges in finding content! This week, I got lucky!
---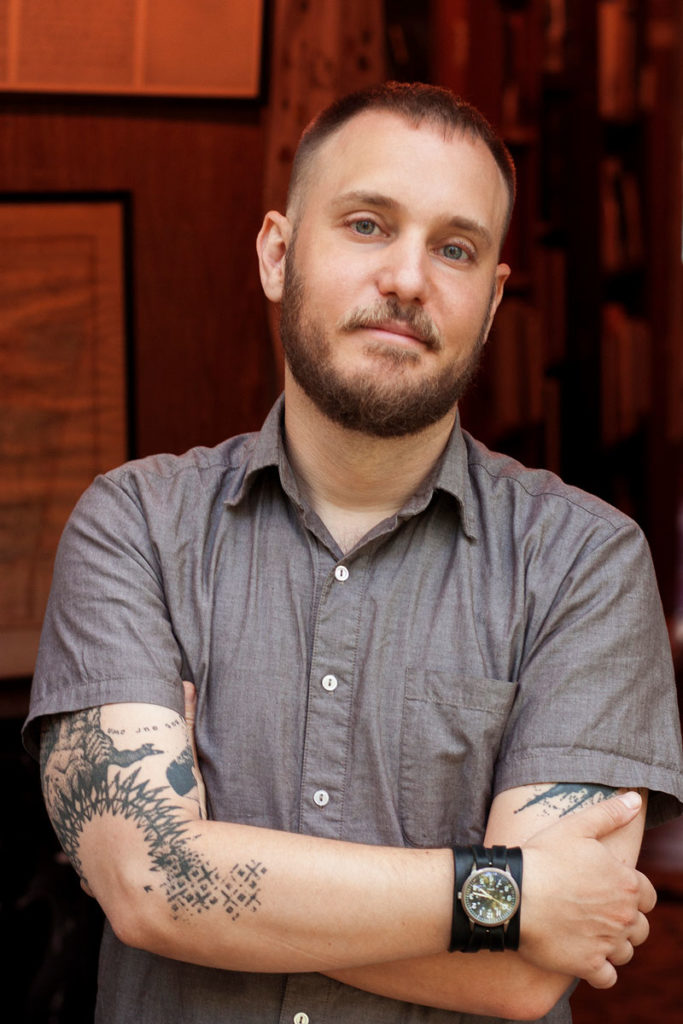 Sam J. Miller was up here and I had a chance to meet and talk with him about his latest Hudson-based book, The Blade Between. Click here to read the post.
---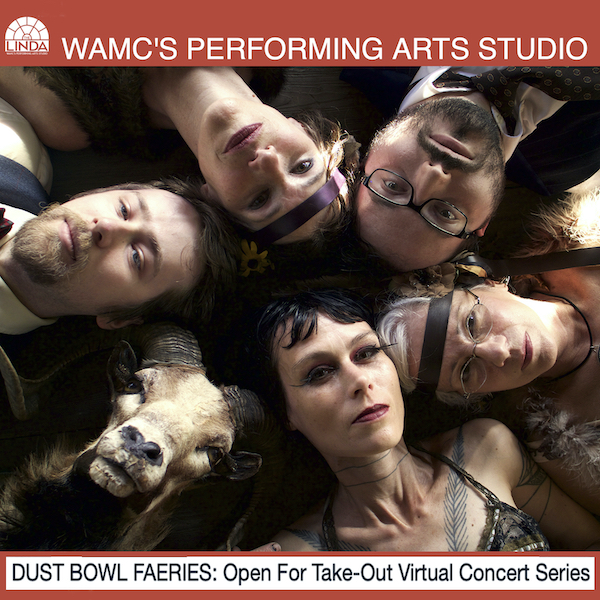 Dust Bowl Faeries – performing LIVE Monday, Feb 22 8pm – from the WAMC's Performing Arts Studio. Click here for more.
---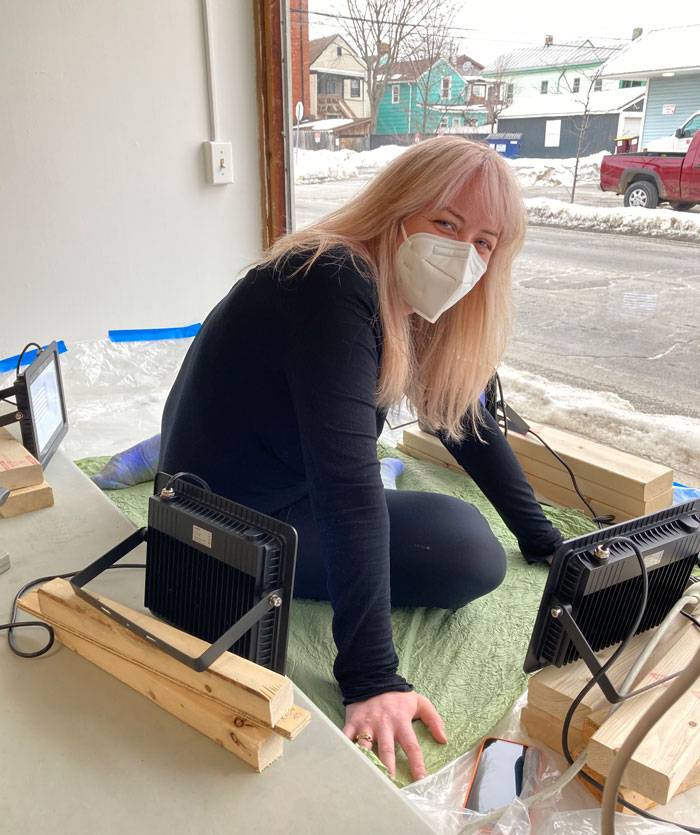 Artist Kate Skakel makes art in a 3rd Street storefront window at Window on Hudson
---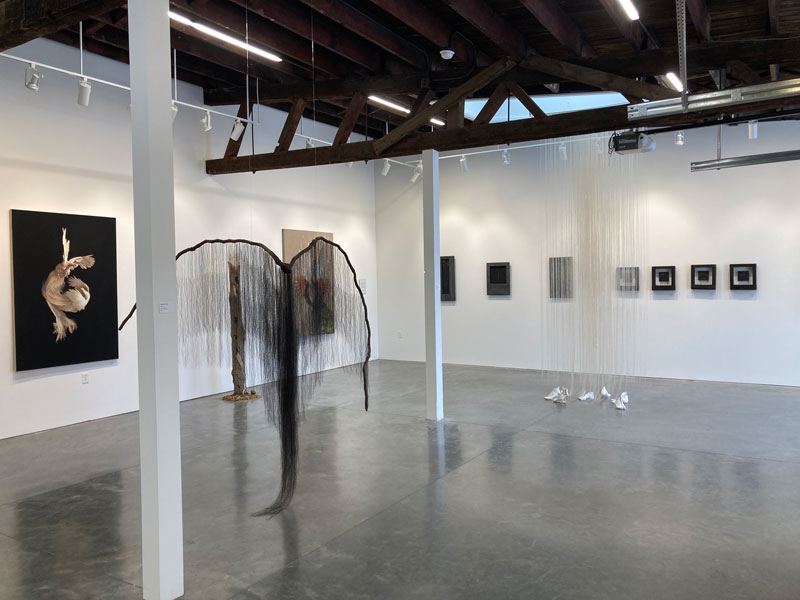 Do you miss museums?
Visit the current Lightforms exhibit for a calm, relaxing moment.
---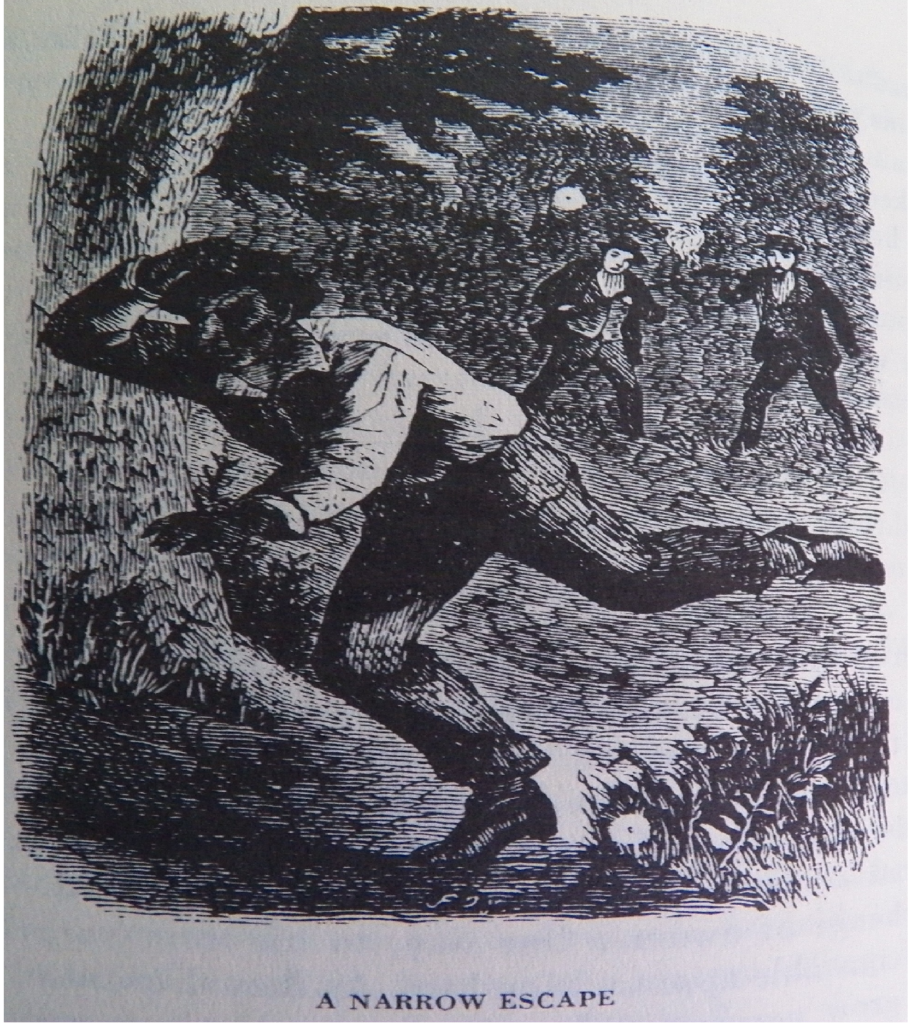 Virtual Talk on the History of the Underground Railroad in the Capital Region – Thursday, Feb. 25th – 6pm
---
This Saturday is the Oakdale Plunge – sign up here!
The event starts on Saturday, Feb. 27th at 11am. You can watch it LIVE, at that time, with this link: https://youtu.be/7UmrQC3J0p0
---