Do you miss Club Helsinki? We all do!
On January 23rd, watch singer and acoustic guitar player, The Age (above), perform LIVE from the stage of Club Helsinki, Hudson. The Dust Bowl Faeries and Club Helsinki present Wish You Were Hear.
For more information, click here.
Now, if I can only get that Helsinki baked mac and cheese plate…
---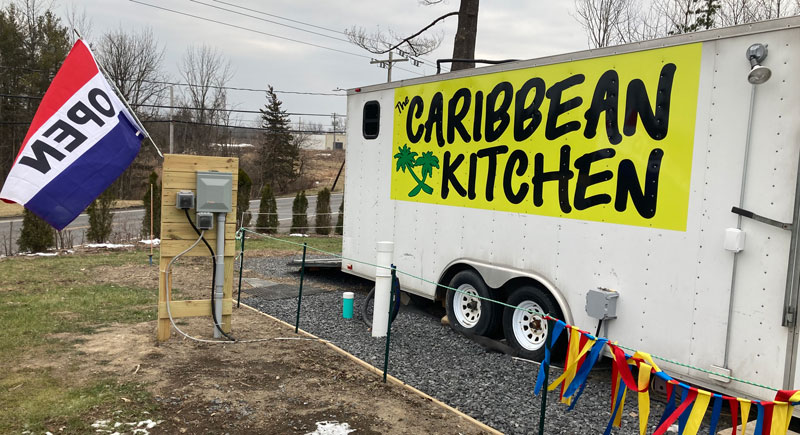 Speaking of mac and cheese, you have to get there early if you want any from the Caribbean Kitchen food truck – on Fairview, up on that hill, next door to Bagel Tyme. It's only open Wednesdays and Saturdays, 11am-3pm. Click here for menu and more pics.
---
Ifetayo Cobbins and Lucy Welch have their art installed at Window on Hudson this month.
For more info and to watch Ify's video interview, click here.
---
Opening Reception – Saturday, January 14th – 4-6pm at Susan Eley Fine Art. Click here for more details.
---
The Village of Kinderhook calls it a sign, but others call it art.
Sign the petition here if you would like TRUTH BE TOLD to remain.
---
If you are strolling down Warren Street, make sure to stop at 405 Warren – next door to Cascades – to see Shanekia McIntosh's art installment, A Poem.