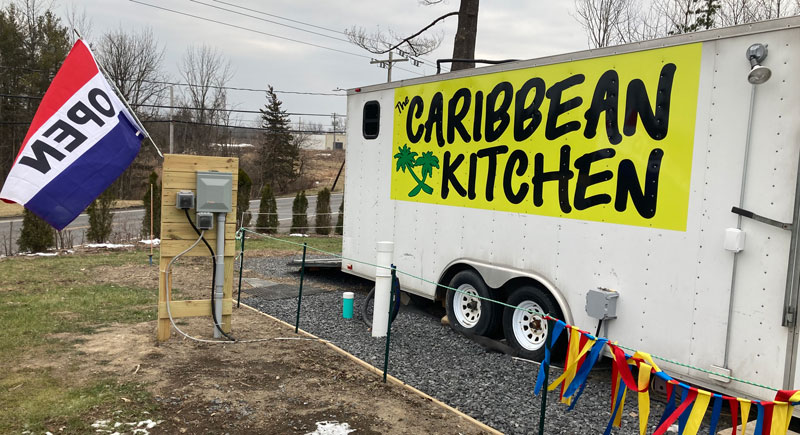 Up on a hill, at 385 Fairview Avenue, next door to Bagel Tyme, you'll find the Caribbean Kitchen food truck – open only Wednesdays and Saturdays from 11am-3pm. Tel: 518-751-6474
The menu includes many Caribbean specialties, such as ox tail and curry chicken.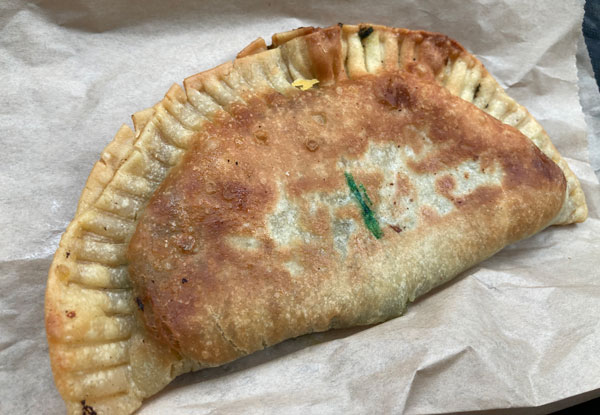 This PETA-card-carrying vegetarian was able to find some veggie empanadas. $2.50/each. Get there early for the Mac/Cheese, otherwise, it's sold out.