Hudson Roastery
Address:
4 Park Place
Hudson
New York
12534
United States





Organic small-batch coffee roasted in the Hudson Valley.
Wine, cheese, baked goods.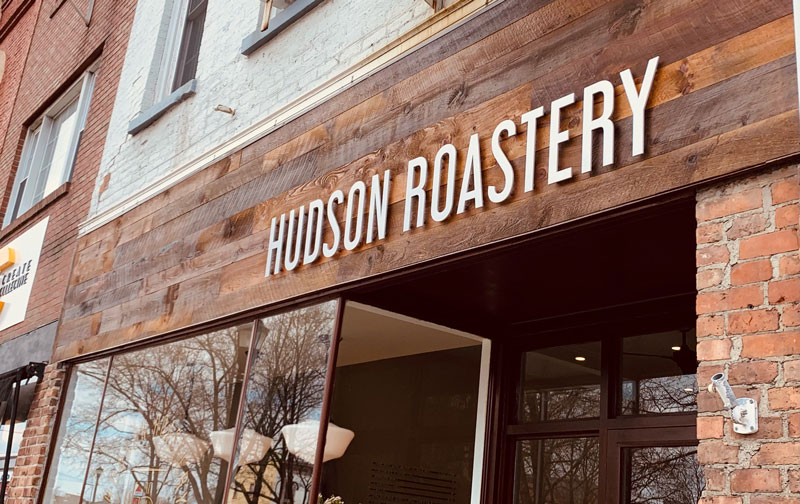 Does Hudson Need Another Coffee Shop?
by Hudsonia
The short answer is yes - and this one in particular.
Hudson is a coffee city. The in-town specialists - Supernatural, Moto, The Maker - set a high bar for newcomers in the coffee space.  On Park Place across from 7th Street Park, Hudson Roastery is more than up to the challenge. Founded in 2020 by proprietors Tony and Carolyn,  Hudson Roastery is poised to fill an "an underserved niche" with locally roasted, affordable, organic coffee.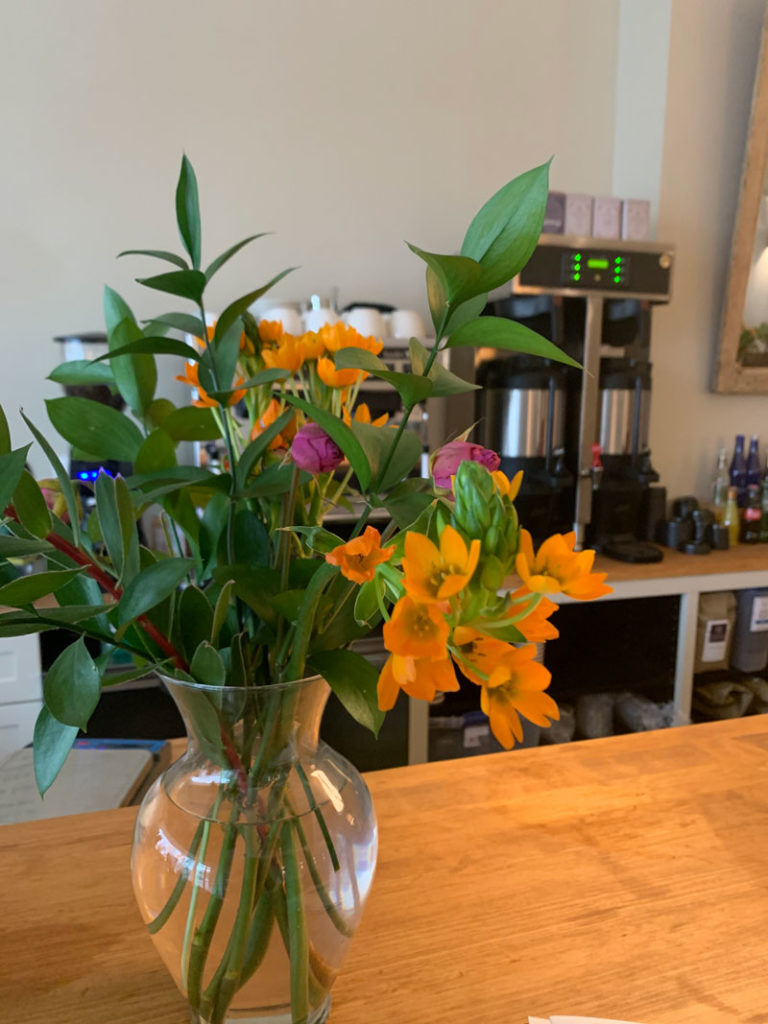 Hudson Roastery's hours are a coffee-addict's dream: 7a - 10p Wednesday - Sunday.  That's right, folks.  Small-batch roasted in Latham NY, on Tuesday in the store on Thursday, this sustainably sourced coffee is available five days a week, fifteen hours per day. Their self-proclaimed "mouthful of luxury" comes in four proprietary blends, or single-origin from Peru, Ethiopia, and Malabar. Whether on the go, enjoyed in their café setting, or available as whole bean or ground-to-order for in-home use.Each package is cleverly aligned with the region with clever monikers. Check out the Rip Van Winkle Blend - their signature medium roast of Nicaraguan, Peruvian, Guatemalan and Indian beans, or Catskill Campfire - single origin Ethiopian beans. There's also the Hudson Opera House Espresso, a single-origin Peruvian French Roast, and the Hudson-Athens Lighthouse Decaffeinated.
Those are just four of the eight varieties; details on the others found here.    Yes, Hudson needs this, maybe now more than ever.   There's more than coffee on offer as the sun rolls across the sky,  but let's stick with the brew for the moment.
This reviewer tried the decaf because a friend, a true coffee connoisseur, claimed it was the "best decaf ever." Decaf can be the weak sibling (no pun intended) of coffee - sapped of robust flavor as if the process drained its punch in more ways than one.
Not so with the HR (if I may use the informal, now the we're friends) Hudson-Athens Lighthouse decaf.  It is the best decaf ever, strong and rich but lacking the elements that can make the late afternoon cup a bad idea.
I stopped to admire but did not succumb to the goodies stacked attractively under glass domes - biscotti by Carolyn. The croissants, with dough imported from France, are also baked on-site. Get there early; the croissants are a daily sell-out. I am 100% certain that next time I won't be so disciplined.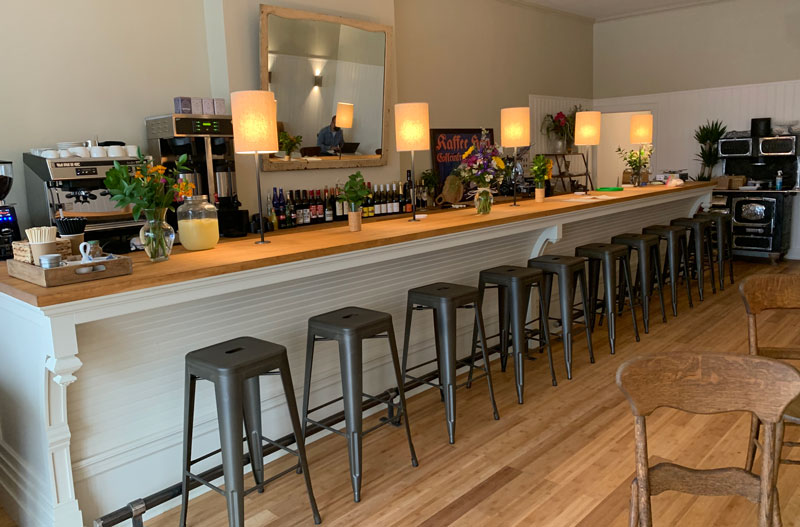 The café is bright and cheery, with large windows to keep track of comings and goings of the streetscape.  Bistro tables line one wall; a bar is opposite.  It's an open and welcoming vibe that, in Carolyn's words, "is focused on being a social, community space, not a workspace." So leave your laptop at home and grab a friend for a chat - plenty of coffee on hand.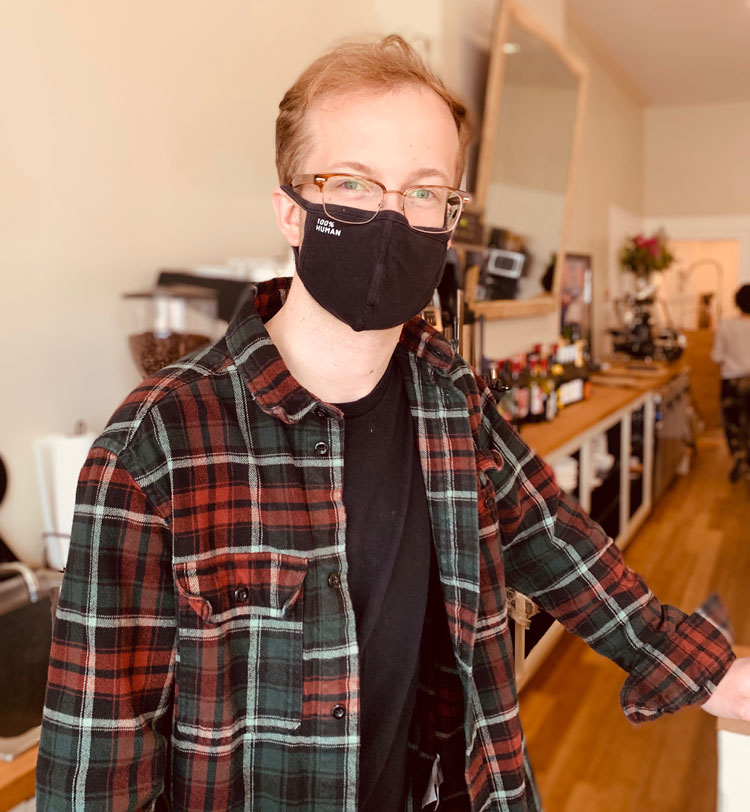 Brett, the barista, is there to take your order