The Maker Cafe
Address:
302 Warren Street
Hudson
NY
United States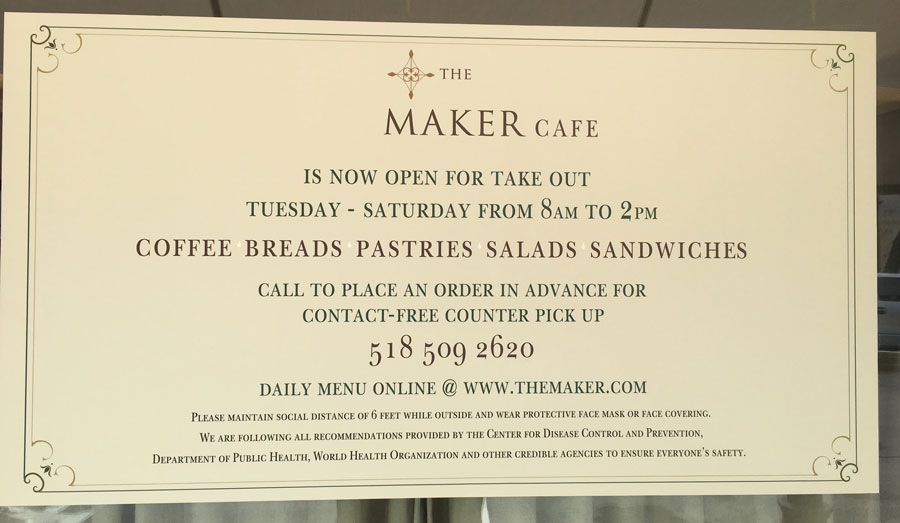 Take-out only menu
Tuesday - Saturday 8am - 2pm
Please call 518 509 2620 ext. 4
during operating hours to place an order for contact free pick-up.
Credit card payment only.
Your order will be wrapped, bagged and labeled with your name. bags will be just inside the cafe entrance.
One guest is permitted inside the cafe at a time.
Walk-ins are welcome.