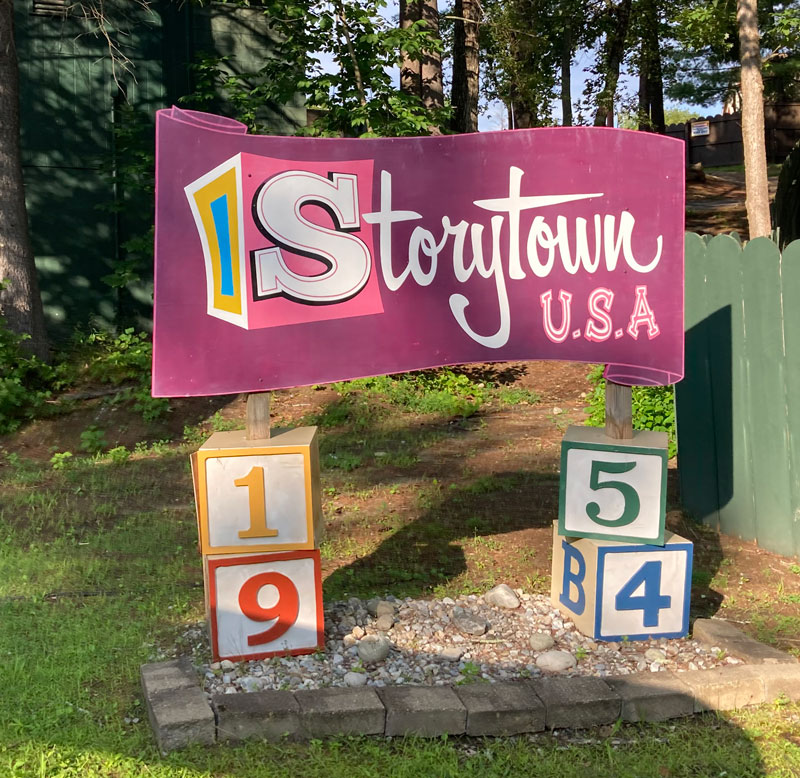 If you live in Hudson, it's difficult to not have a soft spot towards preserving old houses and their historical cotext.
What if the houses are only five feet tall?
If you're looking for a fun day-trip, drive about two hours to Lake George to see the tiny mid-century houses of the Mother Goose Land nursery rhyme village of Storytown, USA, now within Six Flags, Great Escape. In 1954, with $75,000 and a dream, Charles Wood built a storyland village and amusement park for kids, complete with a castle, swan boat rides, a Ghost Town and jungle tour. Today, there are roller coasters, a water park and flume rides among the mini nursery rhyme buildings.
New folks in Hudson may not venture north of Chatham, with the possible exceptions of the Apple Store or Trader Joe's in Albany. New York State is big. Get in the car and keep on driving!
Six Flags, Great Escape is a fabulous not-very-crowded amusement park. The cost is about $30/person admission and about $20 parking. However, once you're there, spend an extra $20/person, and you will can buy a season pass. Then, go as often as you like! A season pass gives you free parking and 15% off food/drinks. (The season pass will ALSO let you into the park in Agawam, MA.) If you go mid-week, there's very few lines. The mid-week hours are 11am-6pm, which is not that long, but actually, it's enough time.
This is not Disneyworld – you don't have to get there a half-hour early for rope-drop and run across the park to your favorite ride. The rides have been there…for a while….there's no rush. We have never waited more than 15-20 minutes in a line, mid-week.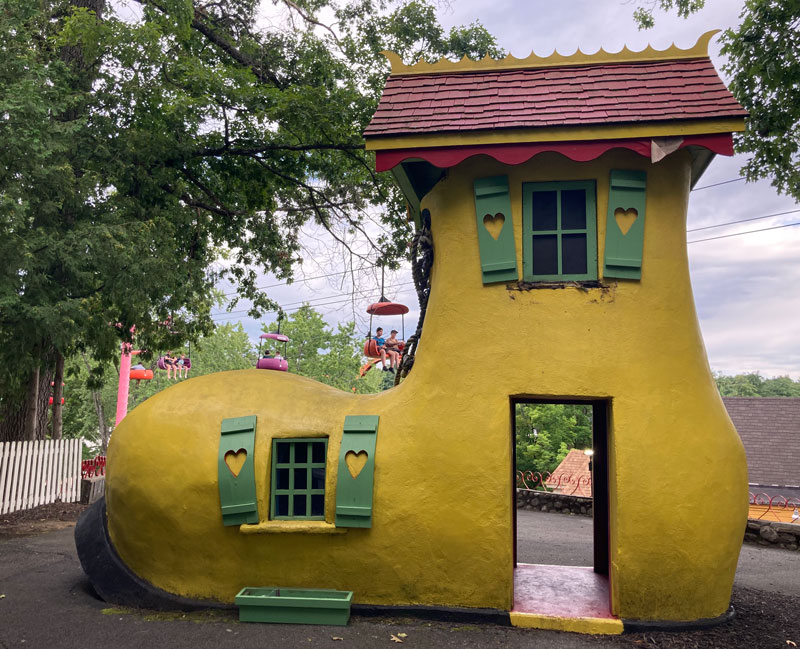 The sky tram ride pictured beyond the Old Shoe House moves so slow, the people walking under you walk faster. It's the Adirondacks, so you are sometimes in the shade of giant fir trees – it's a pine-scented amusement park!
People who grew up in and around Columbia County, know about Storytown – and the Catskill Game Farm, Frontiertown, and places like Howes Caverns. We are lucky that Storytown is still around.
If you are a Succession fan, this is where they shot episodes in the Brightstar Adventure Park.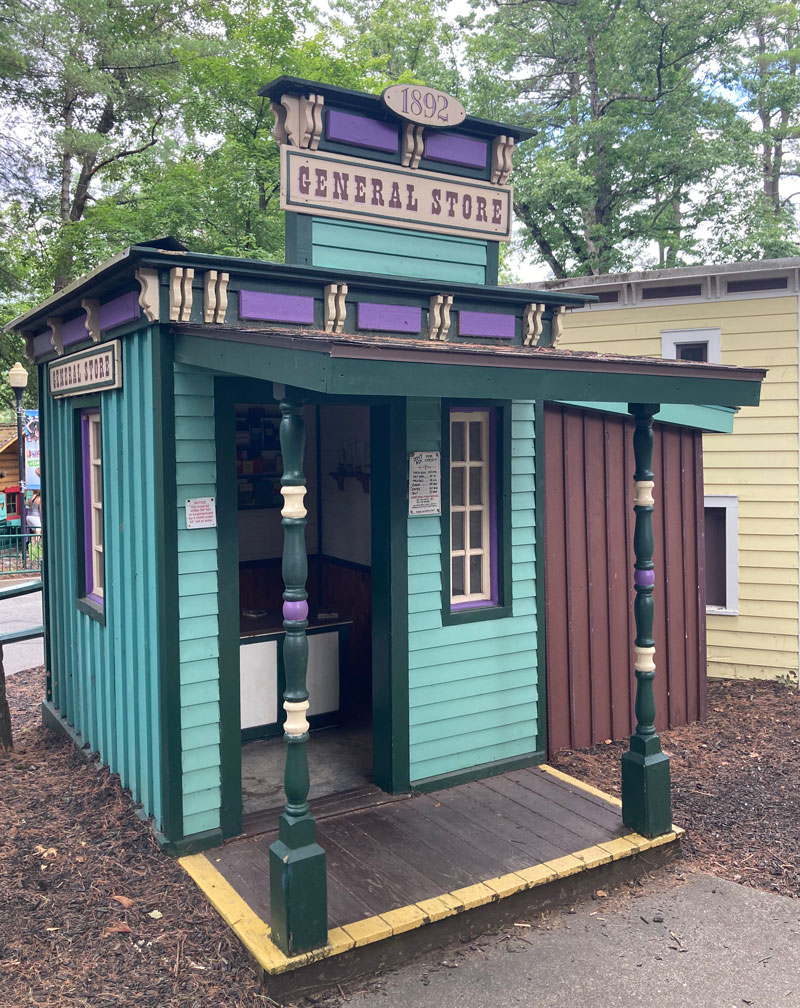 Storytown Village houses may delight little ones and housing preservationists. For the thrill-seekers (if mid-century tiny house preservation is not thrill-seeking enough for you), there are roller coasters and a waterpark with slides to keep tweens and teens entertained. There's also enough kiddie rides for those under the "you-must-be-this-tall" threshold.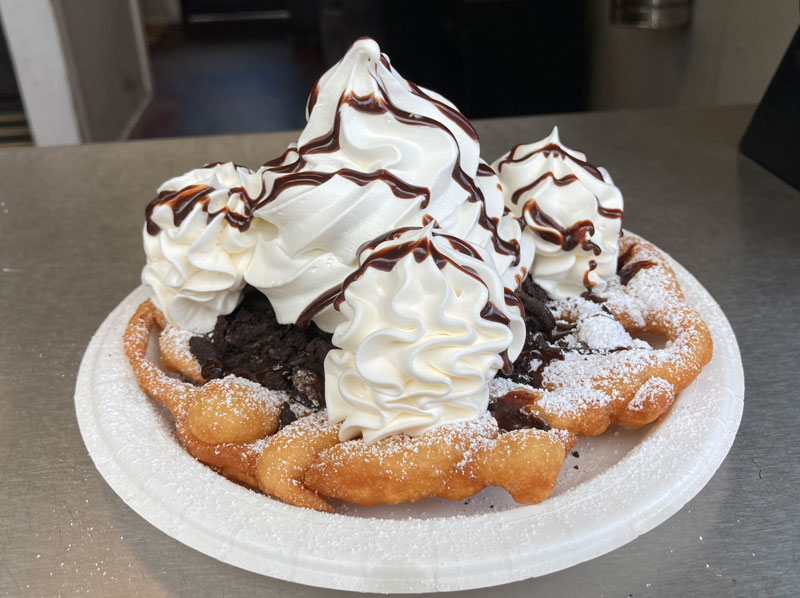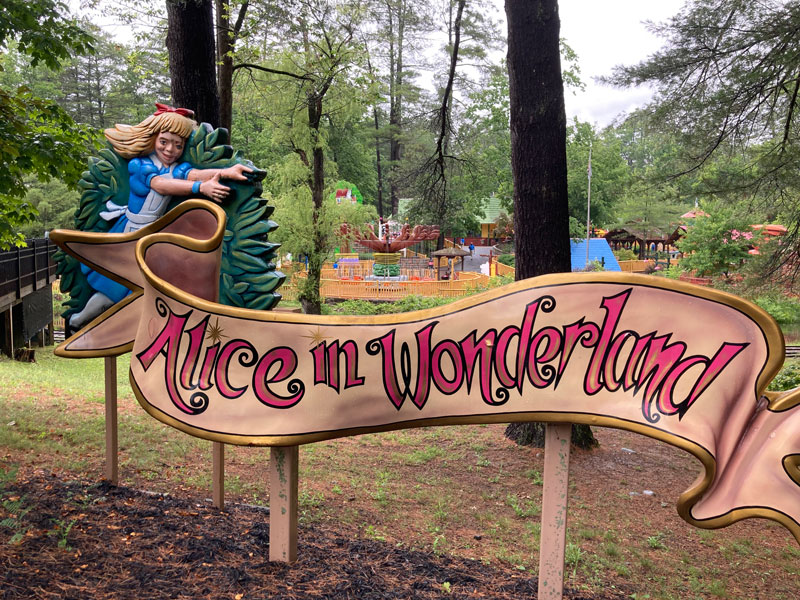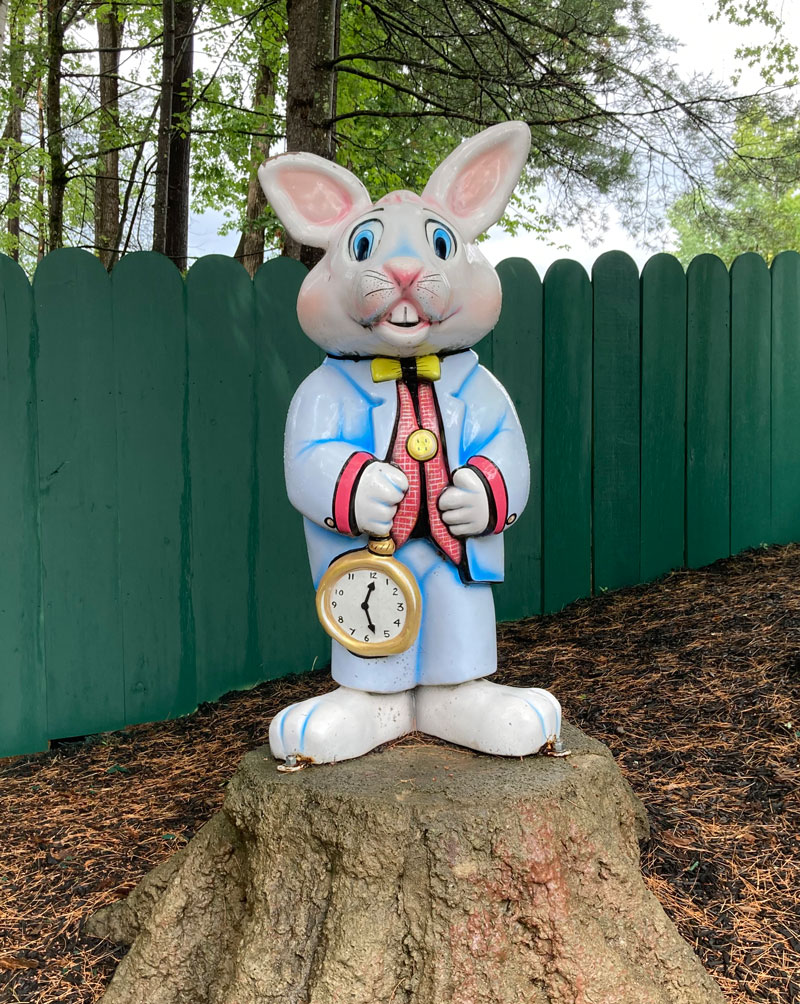 Oh, and there's a bar for adults. Within the mist of the water park, you can drink a beer, hard seltzer, or a frozen pina colada with a splash of rum. Sit by the water park and keep an eye out on the kiddos. This is the perfect place to visit if the weather hits over 90 degrees.