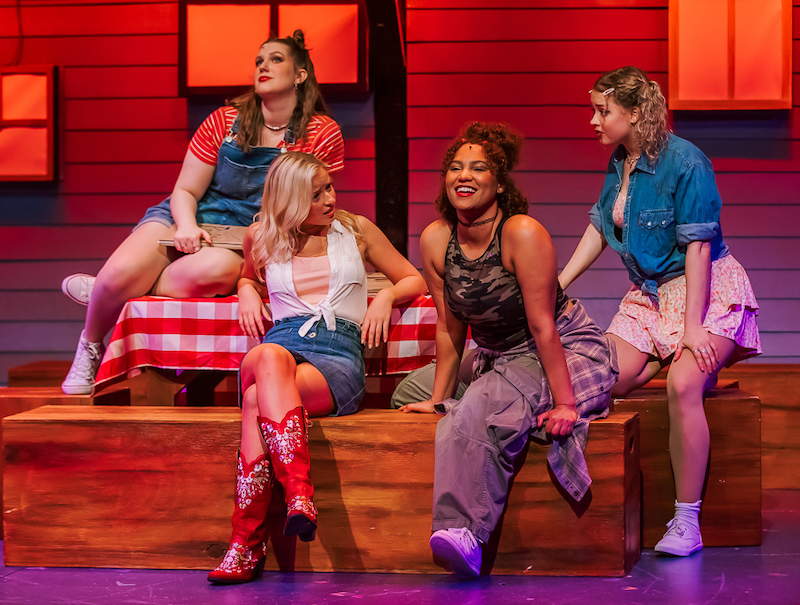 By Trixie's List Writer, Romeo Barkley
Can you imagine your family drags you to such a terrible place in the middle of America where dancing is forbidden? Seems unfathomable, until you remember Florida is trying to erase drag shows…
The Mac-Haydn Theatre's production of Footloose is pure fun and joy! You can't sit in your seat without tapping and bopping along. The high energy cast bursts across the theater's stage from the very first musical note. While you tend to get caught up in the music and incredible voices of the cast, you can't miss the touching story of a town trying for so many years to come to grips with the unspeakable death of four youths.
The music is easy to sing along to, but the dancing really zings. It's enough to make you want a pair of cowboy boots!
At first blush, it is a romantic coming-of-age story, of a new guy who arrives in town and meets the girl of his dreams; but the story tells much more! Footloose is how we deal with teenage rebellion, how we deal with grief after tragedy, and how we try to control our world and those around us. These heavy themes are brilliantly woven through the most joyful score and upbeat choreography.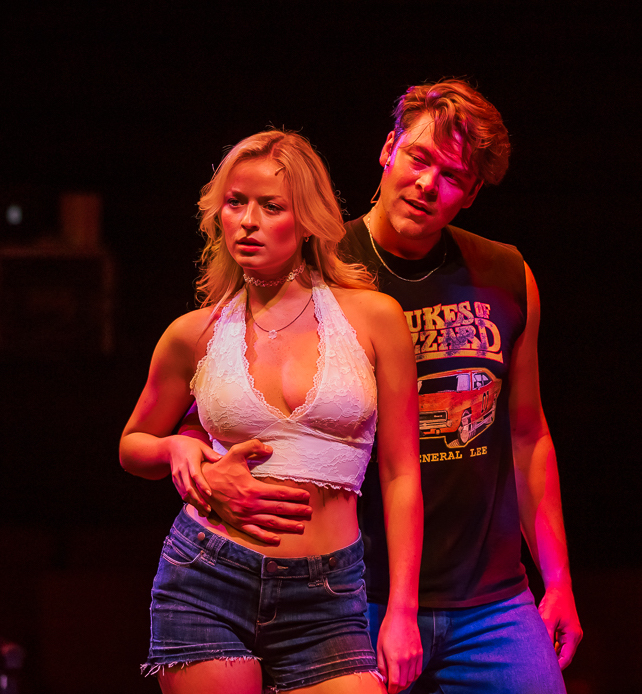 The sultry chemistry between stars Jonah Hale (Chase) and Stephanie Prestage (Ariel) during "The Girl Gets Around" was magnetic – and he wasn't even the lead star! Just imagine the sizzle between Ariel and Ren (Matthew Stevenson) by the end!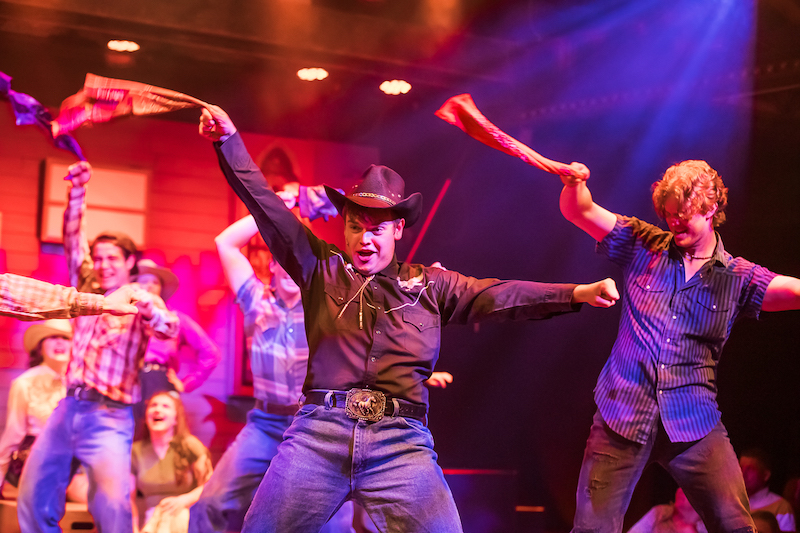 Matthew Stevensen's presence filled the stage. His playful bad boy demeanor was the perfect mix of sexy and charming. Stephanie Prestage's Ariel transfixed the audience as she commanded the stage with utter professionalism and hit every dance move perfectly on cue.
The cast, music and choreography are so wonderful that you hope the show never ends! The joyful finale Footloose had people out of their seats and ready for a standing ovation!
You must run to see this show, you won't stop smiling for two hours!
Also don't sleep on George Dvorsky as Rev Shaw Moore- he stole the show in last year's Urinetown and threatens to take it this year with his dance moves!