Farmers and producers who contribute food for meals served each week to the Columbia County Recovery Kitchen (CCRK) were recognized on March 18th at Christ Church Episcopal, where the kitchen used to prepare the food each week is located.
​Started in 2020, at the onset of the COVID pandemic, by Carole Clark and Pam Kline, Columbia County Recovery Kitchen addresses food insecurity in the county. The organization is all-volunteer, with its chef, the only paid employee. CCRK started delivering 200 meals a week, and now delivers over 1150. No commodity or USDA surplus food is used. Working with the local agricultural community , CCRK now has relationships with over twenty-six farms. "It is the connection to the land and the farms that makes CCRK different," says Pam Kline.​​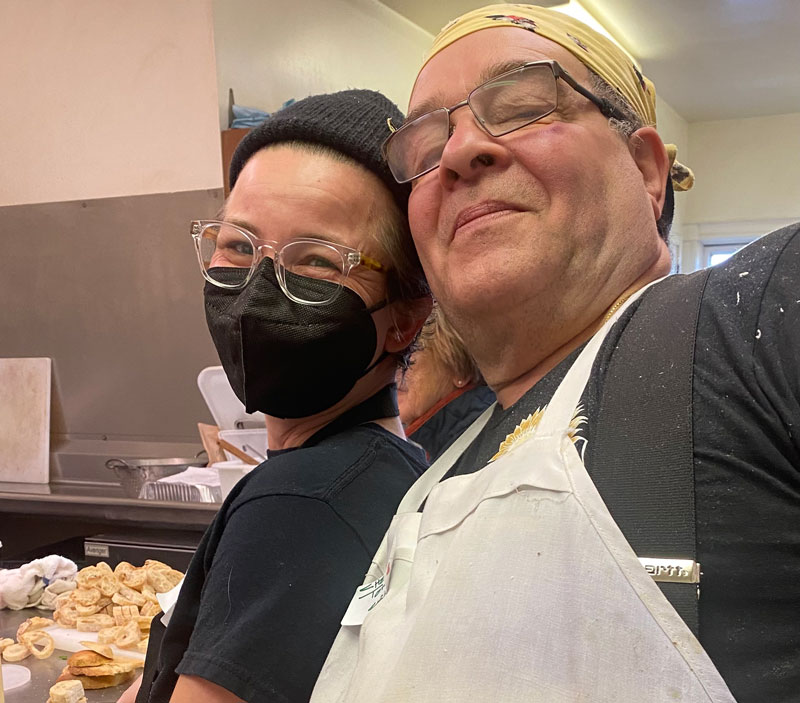 According to chef Tommy Carlucci, "Very often we don't know what's coming into our kitchen, there might be greens from Wally Farm or pork from Fat Apple Farm. The product is always fresh, well-raised and exciting. It allows for creativity and we have the pleasure of providing healthy and good tasting meals to our recipients."
​The evening's menu featured dishes highlighting some of the donated foods including Swedish meatballs, beer braised beef kielbasa, pulled pork sliders, mini frittatas and pork belly with hoisin sauce, farmstead cheese and local beers.
​"The party was a grand, beautiful team effort and important event for CCRK", said Carole Clark, "We are not going to deliver food that I would not serve in my restaurant or home. An expression of our appreciation to the farmers who make this happen was long overdue."