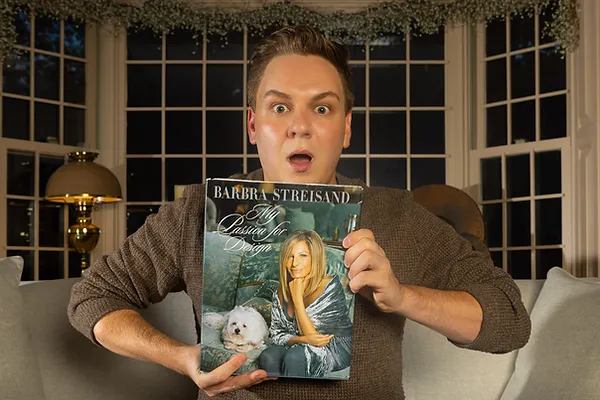 Sam Reilly, President of the Board of the Directors at The Ghent Playhouse, talks about the theater's upcoming season. The Ghent Playhouse is short trip up Route 66, about fifteen minutes from the City of Hudson.
Tell Trixie's List readers a little about The Ghent Playhouse – where are you located, your history, and what types of theater you do?
Sam Reilly: The Ghent Playhouse is located in Ghent, NY right in the center of town between the Fire House and Bartlett House. The theater company is celebrating its 48th season this year – and we are VERY proud. The world has certainly challenged arts organizations in the last few years – so we count ourselves lucky to still be going! We actually just launched a very exciting capital campaign called The Ghent Playhouse Restoration Fund which is raising money to repair the roof and exterior of the building and paint it in preparation for the organization's 50th birthday and the buildings 130th birthday! The building itself has a fascinating history it was built in the 1890s to serve as the first Ghent Town Hall. Our proscenium stage was added onto the building around 1910 to house community productions, The Ghent Band and even some touring Vaudeville shows! So the building has always had community performances in it. Our organization took over ownership of the building when the town moved out in the mid 1980s and we've been restoring and improving it ever since! Today the theater has 104 seats, is fully handicap accessible with modern restrooms, dressing rooms etc. Air conditioning; everything a little gem of a theater needs. Today we present 5 shows a year from October to June.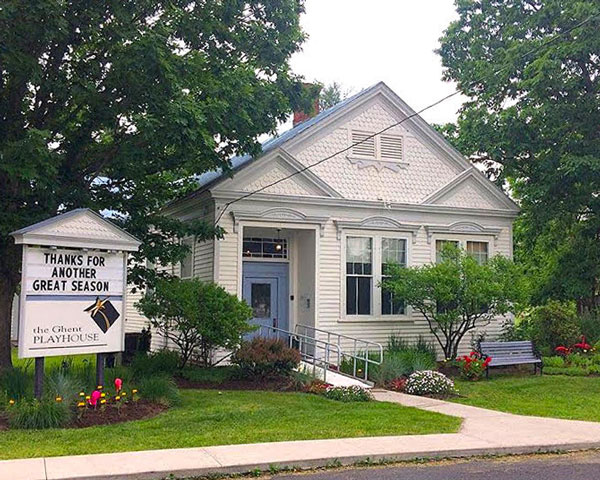 Trixie's List: How did you get involved at The Ghent Playhouse? What's your background?
Sam Reilly: My background is in painting but, I grew up in Chatham and went to many Ghent Playhouse productions. As one can imagine, growing up gay in a small town was not a thrilling as it might seem today. So places like The Ghent Playhouse really blew my mind, it always seemed like this really fun club that I so desperately wanted to be a part of growing up. I remember I went to see my first panto, and it was probably the first time I saw a man in a dress and I just remember thinking 'these people can do whatever they want here! This place is so, free, so open'. Well, fast forward to today and now I'm the president. So careful what you wish for! I tell everyone "I started out as just another kid auditioning," which is true. I went to one audition and got the role and then I got involved with other activities around the playhouse, set design, volunteering. There's a spirit and a charm about The Ghent Playhouse that you can't deny. My driving force is to always keep that spirit and joy alive. In my real life I work for Upstate Scenic in Chatham, NY a theatrical set construction company; I'm the head painter. After a long day in the shop of following someone else's design, and dealing with all the stresses that come from any job it's always refreshing to go to the playhouse and get to do my own thing be my own boss.

That's how we all feel – like we have this little magical theater and we get to create whatever we want. That's the beauty of community theater.
Trixie's List: Your season is throughout the year? Fall/Winter is now? Tell me a little bit about the shows for this season, and why/how did you chose these show in particular?

Sam Reilly: As the president I will say, that we are VERY excited about our season this year. Cathy is the artistic director, and the company always tries to present a diverse lineup of shows; a comedy, a drama, a musical etc. Ultimately, it depends on our directors and the passion projects they bring us, or we give them, to direct. This year is one of those perfect lineup years! We try to also think about settings and locations of the shows; you don't want two period shows back to back, you dont want two modern shows back to back. And of course budget and time is always a major factor when choosing a show and our season. We are a small volunteer run company and so every dollar has to be stretched. Anyone who has been to the Ghent Playhouse will tell you how amazing our sets are. It is something the company has always had high standards for!
Trixie's List: Do you have any fun stories to share about the City of Hudson?

Sam Reilly: Hmm fun stories about Hudson?? Well growing up in Chatham, I've certainly seen the evolution of the City of Hudson, for better or for worse. I mean, like any lifelong resident of the area, one cannot help but be fascinated by the swift and ever-changing landscape that is Hudson. Since I grew up in Chatham, Hudson seemed like the big city in my child brain. We would go for back-to-school shopping or special occasions to the movies or something. It always felt HUGE compared to little Chatham. Now, as an adult seems funny because of how small Hudson is, in reality. Even now, as an adult, I still look at Hudson as a place of fun and adventure. It's where you want to spend a Friday night out on the town or a long Sunday walking around with coffee. I mean, there's a reason people now flock to Hudson, it has a vibe, a personality, it's fun and complicated and evolving. It always feels like there's something new to discover in Hudson, a new nook to poke your head into. Hudson is kind of a treasure trove!