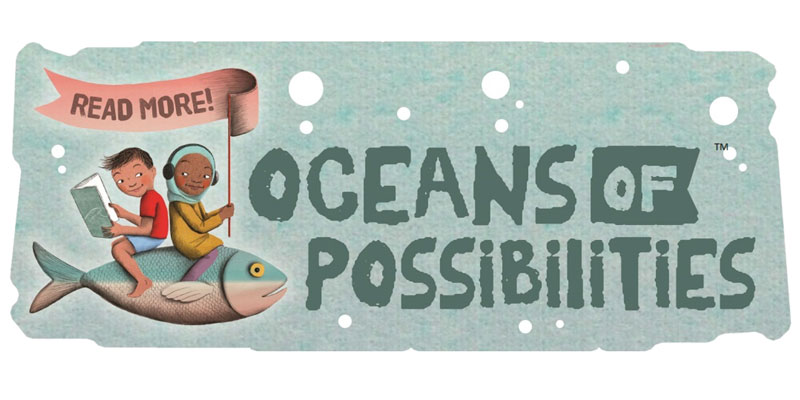 Hudson Area Library is celebrating Summer Reading from July 11th to August 20th, with many activities, events, and giveaways for readers of all ages. This year's Summer Reading theme is "Oceans of Possibilities", and we hope you'll dive into all of our free offerings:
Giveaway Backpacks for youth ages birth to 18, created in collaboration with Columbia Land Conservancy, packed full of free art supplies, crafts, books, and more. These bags will be available for pick-up at the library beginning on Monday, July 11. While supplies last.
Raffle prizes for participants in our All Ages Reading Challenge. From July 11 to August 20, every day that you read is a chance to win a prize! Newborns through seniors are eligible to win, and the winners will be announced on Tuesday, August 23. To get started, pick up a reading log at the library's main desk.
Free programs for kids and families, including three weekly storytimes (Movement & Music, Folktales & Stories, and Bilingual Storytime), special Ocean Crafts, a Water Explorers program at Oakdale Beach, and a Farmers Market Scavenger Hunt.
Free programs for tweens and teens, including Weekly Craft Kits, a digital media studio called Hack the Library, a special "Whaleboats" Puppetry Lab with Concrete Temple Theatre, an After-Hours Library Treasure Hunt, weekly Sound Circles at Henry Hudson Waterfront Park, and our ongoing youth radio show, Bound By Books, which broadcasts on WGXC.
Free programs for adults, including Community Wellness events with free ear acupuncture and herbal medicines, a special Banana Splitter program with shared oral histories and free ice cream, two different book clubs, and ongoing opportunities for One-on-One Job Search Help and Career Development.
Full information on all programs can be found on the library's website HERE.
Some programs require advance registration or are first-come first served. All programs are free. Stop by the library at 51 N. 5th St. during our open hours and see what we've got in store.