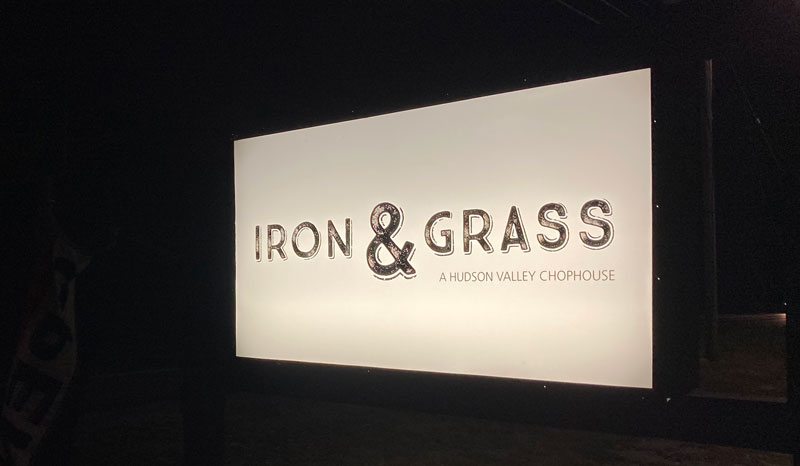 You've passed it multiple times and wondered what's that? Opened in August 2021, in the former Liberi School on Route 9, Iron and Grass is a new steak chophouse, right outside of Hudson.
The name, Iron and Grass, is derived from the locally grass-fed meat cooked in a cast iron pan. Cooking in a pan helps retain the meat's flavor and seasonings. Chef Mark Fredette offers a delicatible, cooked-per-order menu, click here.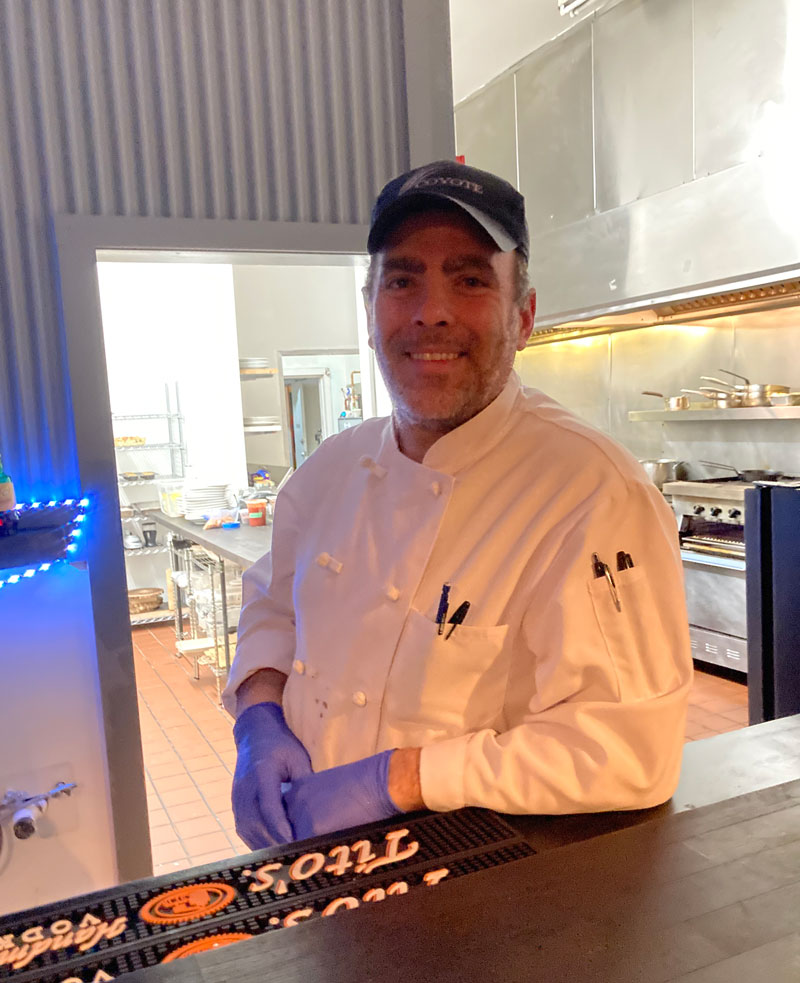 Iron and Grass Chef Mark Fredette
Mark Fredette has been a chef in the Hudson Valley for years,
at Sprout Creek Farms and the Clermont Cafe.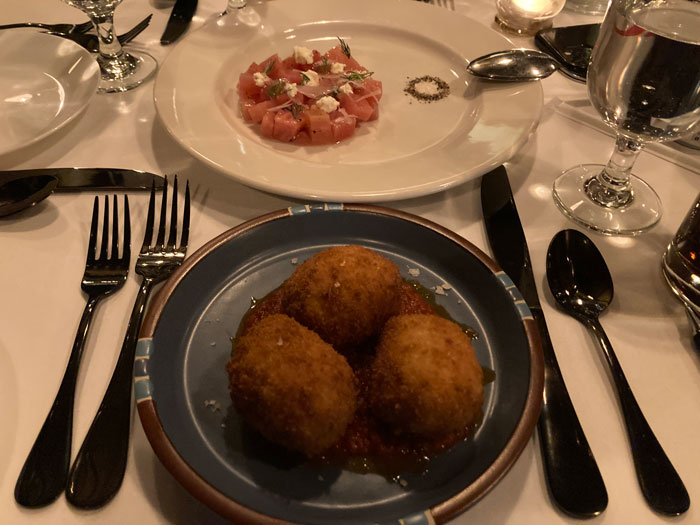 As a vegetarian, I ordered the squash and lentils, with kale. This was one of the best vegetarian meals I've had in Hudson in years! My carnivorous friends described the local burger and steak frites as "lovely", and one of the best steaks they've tasted in ages.
It's the little things in the food, such as the difference in textures, that adds to the quality. The arancini, a soft rice and cheese ball had a hard fried cover with a pomodoro sauce. The squishy nut squash rested on a bed of crispy roasted kale. The charred cabbage was paired with sweet apples and butter. The sauce for the sweet potato fries was both sweet and savory – a mixture of molasses, horseradish, and sea salt. There was a hard caramelized topping over the soft cake torte, with walnut ice cream on the side.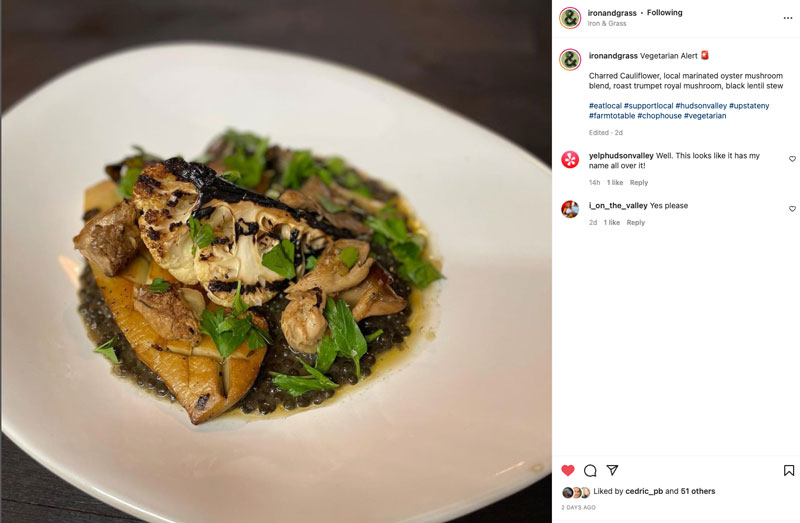 Follow Iron and Grass on Instagram
One layer after another, you explored the food, tasted each flavor, and could not help but appreciate the time and attention taken for each menu item.
This is a quality restaurant, at reasonable prices. It's the perfect place for any occasion.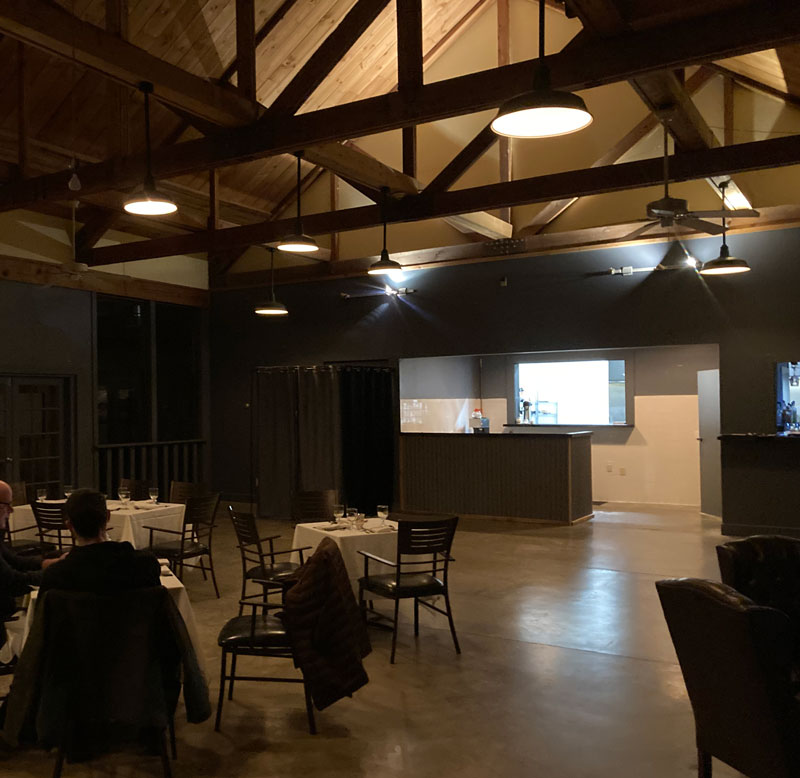 The spacious, well-ventilated, and socially-distanced restaurant is perfect for anyone who might have any COVID-concerns.