The Trixie's List Best Pizza Poll 2022 Winner is THE HALF MOON!

Half Moon – 94
Oak – 55
Baba Louie's – 49
Scali's – 12
Stella's – 12
This video was from 2020, so you may want to check with them regarding times and delivery.
(but, isn't this video great?)
[Total_Soft_Poll id="2″]
When I created this poll, I had in my head that Golden Grain closed, and I did not include them. However, Mark Allen reminded me that they have been open over the past year – on and off.
As a self-proclaimed investigative reporter as well as Hudson's Arts and Leisure editor, I left no pepperoni unturned! I visited Golden Grain a couple of times on Friday (1/28) at noon, and Sunday (1/30) around 3pm – and at both times, they were closed. So, I don't know. Maybe they will reopen in the future.

Meanwhile, there are five other pizzeria options in our little two-square-mile of a city.

If you have NOT been to all five, then what are you doing? GO! If you have only been to one or two, then are you even qualified to vote in this poll?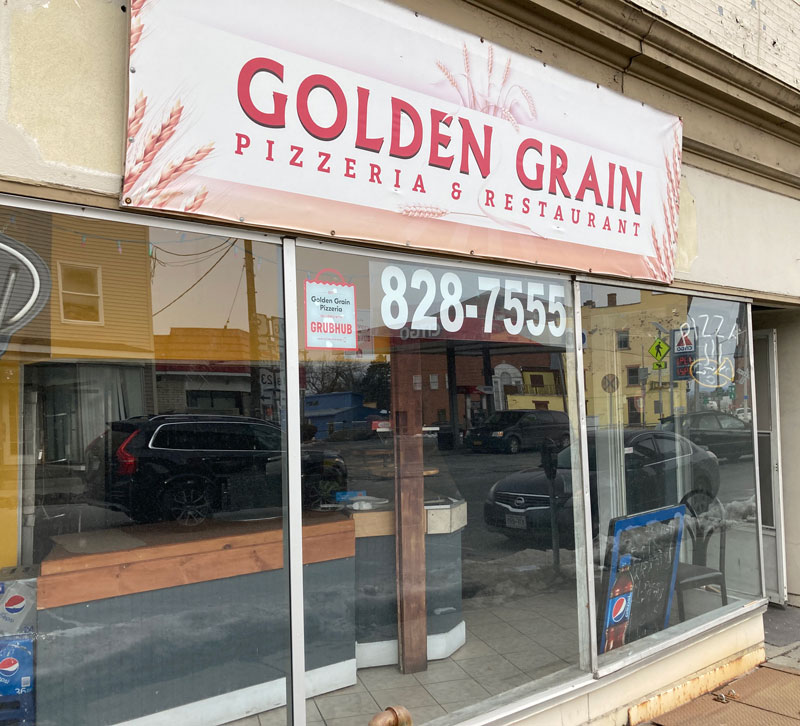 Come back to the Golden Grain, Mark Allen, Mark Allen.