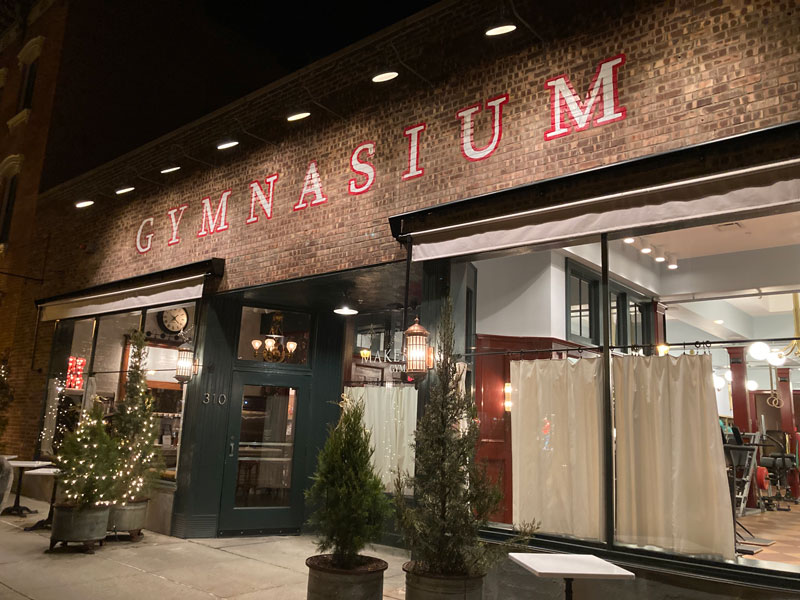 Maybe you know, maybe you don't know, maybe you don't care, but Planet Fitness in Hudson closed right after Thanksgiving for renovations.
Which is a REALLY BAD TIME of year for a gym to close! Some of us are trying to lose weight between the holidays, or at least not gain any more (let's set realistic expectations). As I write this, I have a ricotta cheesecake in the oven. The struggle is real, folks.
When I found out that Planet Fitness was closing, I thought, now what? Then, 'Oh yeah, there's a gym two blocks from me. I could walk there…right?' Convenient.
So, I joined.
The answer to the first question in your head is, one month at The Maker Gymnasium costs about as much as a full year at Planet Fitness. The Maker gym is a beautiful space. The equipment is top-notch, there's water with slices of citrus, a juice bar, a stretch room. The shower is the size of my first apartment in New York.
There's an added, unexpected advantage. If you join a gym that costs money, then you go. You're not going to putz around and blow it off.
The hours of Planet Fitness are almost 24/7, whereas the Maker Gym closes by 7pm. Most of the time, there's very few people at the Maker. I do not think that they are expecting an influx of former Planet-Fitnessers, since there's only eight lockers in the men's locker room.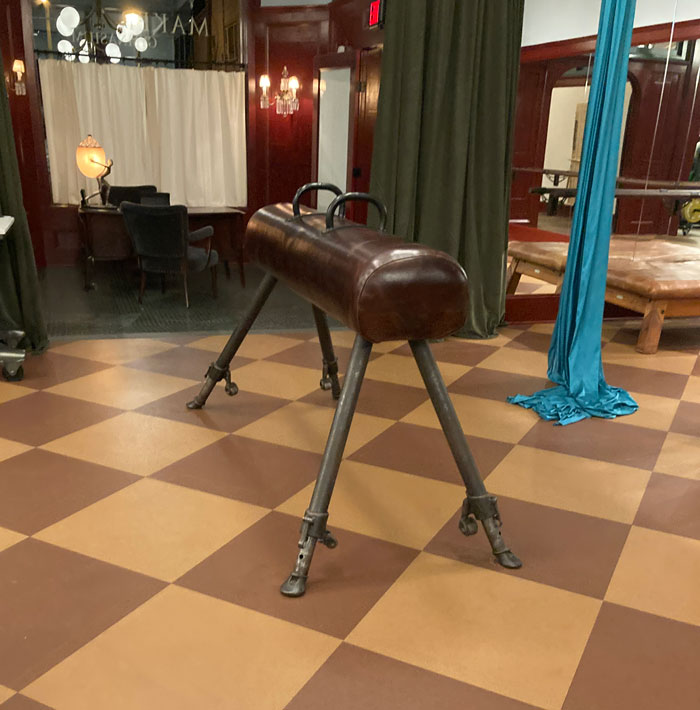 I know, it's a pommel horse.
But, all I keep thinking is that it would be a great prop for a sport bar,
and you can rest your drinks on it.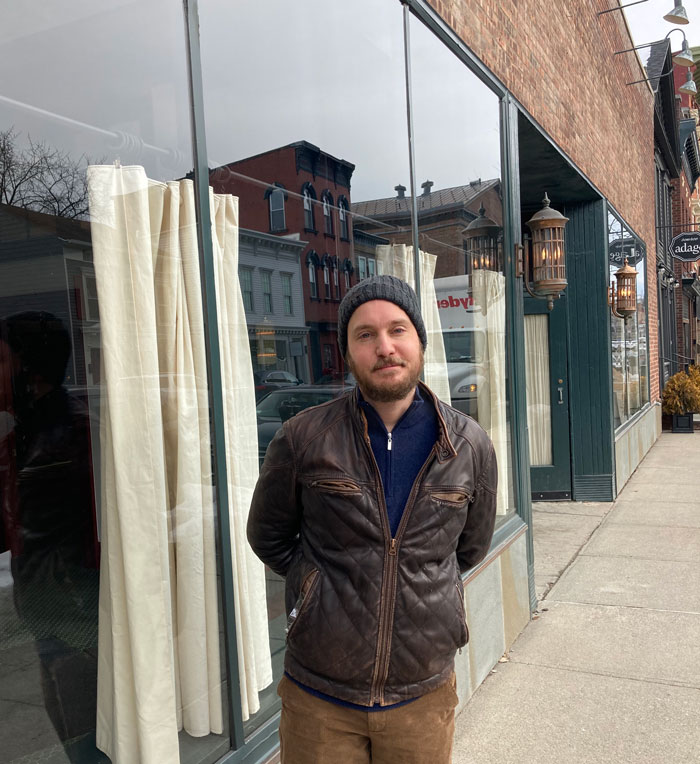 Author Sam J. Miller in front of the building that was his father's shop.
For the avid Trixie's List readers – people who devour my every post – you may remember that I did an interview with Sam J. Miller who wrote the book, "The Blade Between" earlier this year. "The Blade Between" is a horror novel based in Hudson. You HAVE to read it. If you live in Hudson, it's required reading. Pick up a copy at Spotty Dog. Sam's father owned the butcher shop, which is now The Maker Gymnasium.
You're thinking – 'Gee, Trixie, that's a pretty snazzy gym. That's probably the nicest gym you've ever joined, huh?'
Yeah, no.
Side story in italics (which can be skipped, because it's not relevant)
In the mid-nineties, I used to work right outside of City Hall in Manhattan, across the street from the Woolworth Building. For $19.95/month, I joined the Bally's/Jack LaLanne gym that was in the basement of the Woolworth building. True story. The Woolworth Building is stunning, and down in the basement, with the Jack LaLanne gym, was Mr. Woolworth's actual pool, with a hot tub, and for $19.95/month, you could swim in Woolworth's pool! Click on this link to see pics. It was the mid-nineties – no smartphones – so there are few pics of this space on the internet. The wet area was segregated – men and women. I'm not 100% certain, but I remember that only men had access to the pool, and that the entire pool/hot tub/shower area was all-male and clothing-optional (you would think I would remember that part…). Anyway, I tell the Woolworth-gym story any chance I get, even on a slightly related topic – because the fact that you could once swim in Mr. Woolworth's pool, in his marble building, still amazes me.
Where was I?
Oh yeah – Planet Fitness may reopen after the holidays. The website says to check back on 12/26, so maybe. But, it's easy to get used to the convenience and amenities at The Maker Gym. We'll see.
The ricotta cheesecake is done and calling me.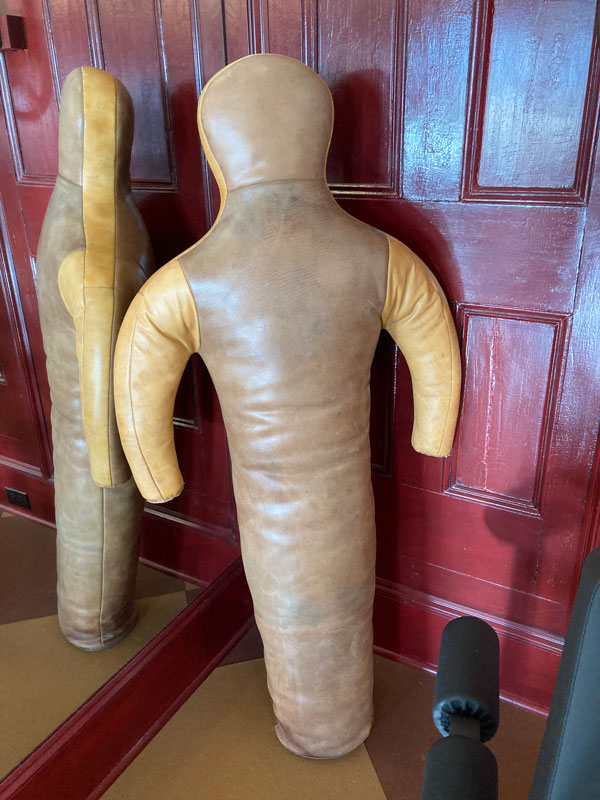 Pick it up and carry it around, as if you're in firefighter training.
There's a similar one in the FASNY Museum for kids – lighter.