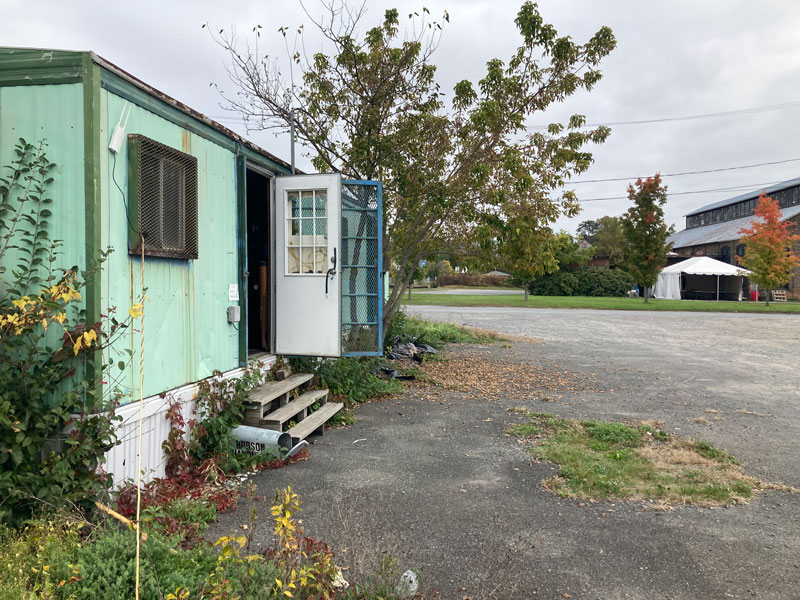 In that green little shed down by the railroad tracks, by the Basilica, you'll find a wonderful, reusable community space. The Tool Shed is a lending library of tools! Membership is sliding scale and open to all income levels. You can borrow the tools they have available. If you're like me, you may have bought a tool for a specific job, and now it sits in the basement, waiting for a neighbor to borrow and never return it. Not anymore! Now, you can just pop on down to the Tool Shed, and borrow what you need.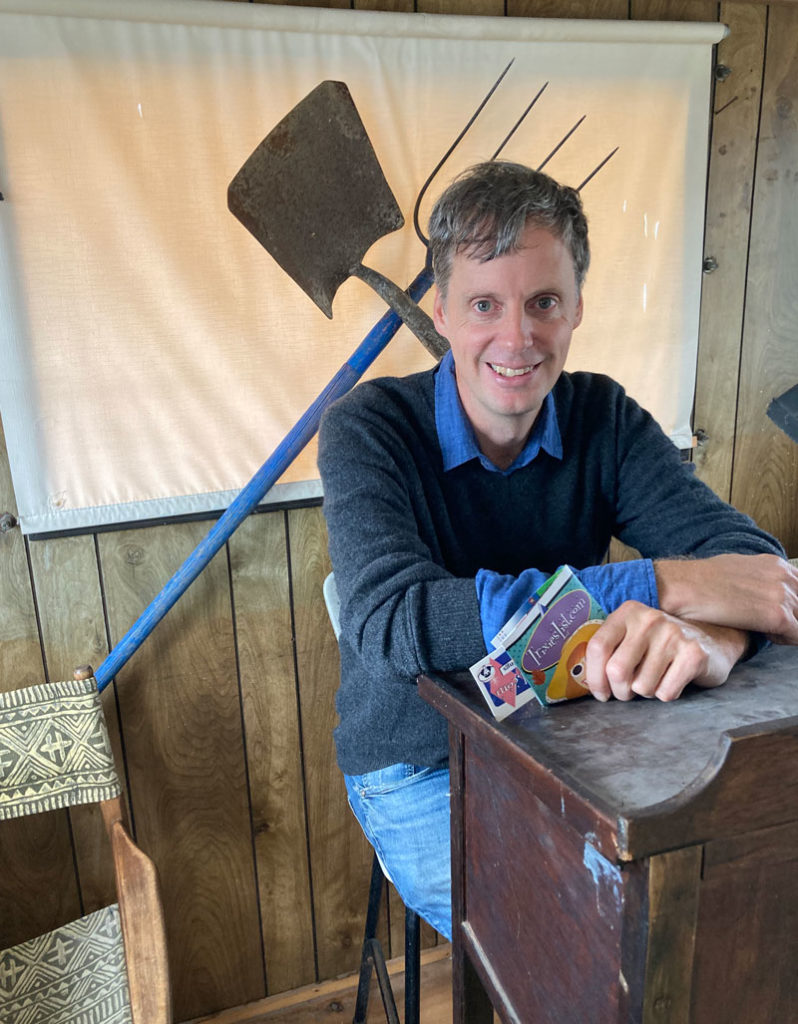 Edward Morris in the Tool Shed

The Tool Shed also works with local community groups, such as the City of Hudson's Conservation Advisory Council, and provides tools needed. This week, the Tool Shed is providing the shovels necessary to plant five trees throughout Hudson on Arbor Day.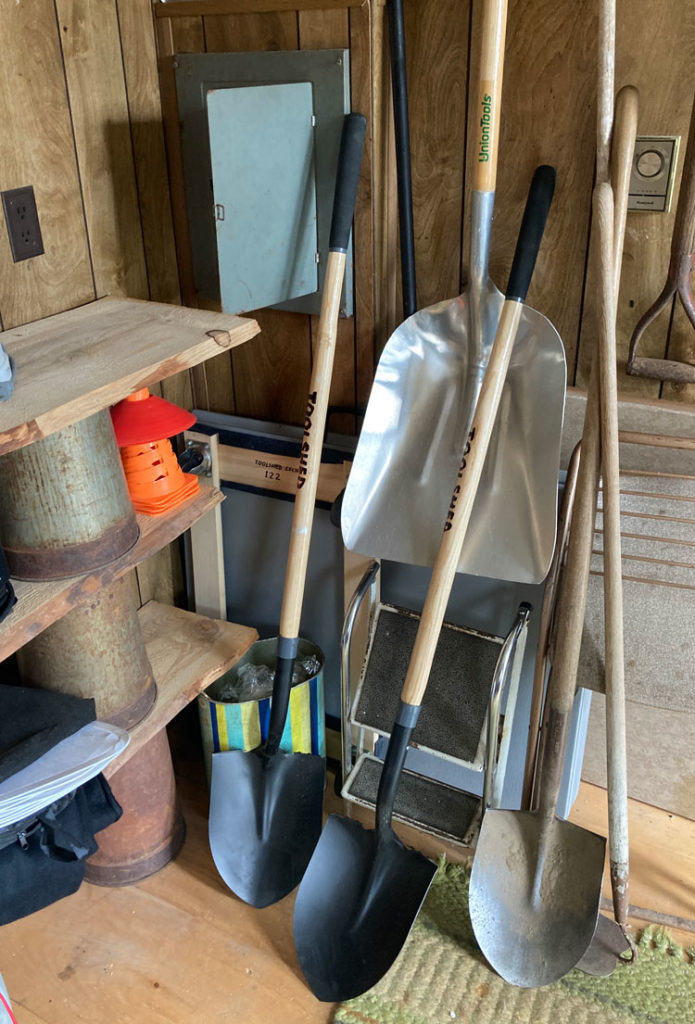 The Tool Shed is also a TIME CAPSULE! Melissa and Tony of Basilica left part of the shed intact for when it had another purpose! THANK YOU!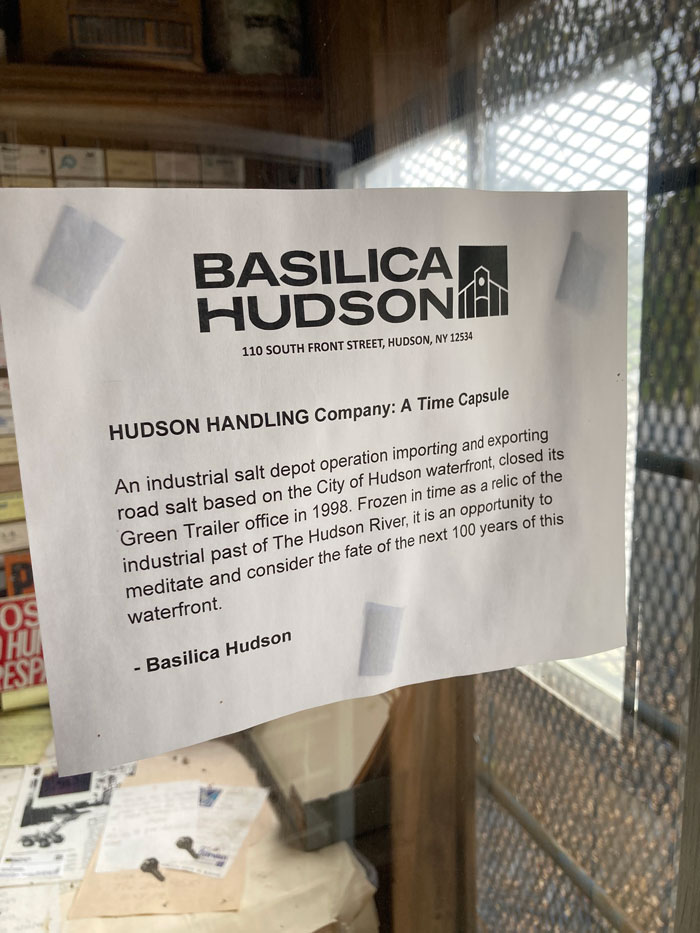 Bring a millennial friend and show them a Rolodex, a phone with a cord, maybe you'll find a piece of carbon paper, to make a carbon copy – you can actually CC someone! Explain to them how people used to do work on pieces of paper, then file those papers in little folders. And that's where we get the FILE FOLDER icon on our computers!
Also, you'll notice that there's some serious steel guards on the windows and doors. We may never know why, but my guess is that this little shed was probably a good "hangout" place in years past. However, now it's the perfect spot for an escape from the zombie apocalypse. On your run down Front Street, grab some pizza from Half Moon, quinoa from Kitty's and a lil Debbie's snack cake from the volunteer-staffed Amtrak train station snack bar. Hold out in the Tool Shed – you'll have blunt instruments for defense, solar panels nearby, and literally the tools necessary to restart civilization. At least, that's my plan!
Don't forget their event coming up!