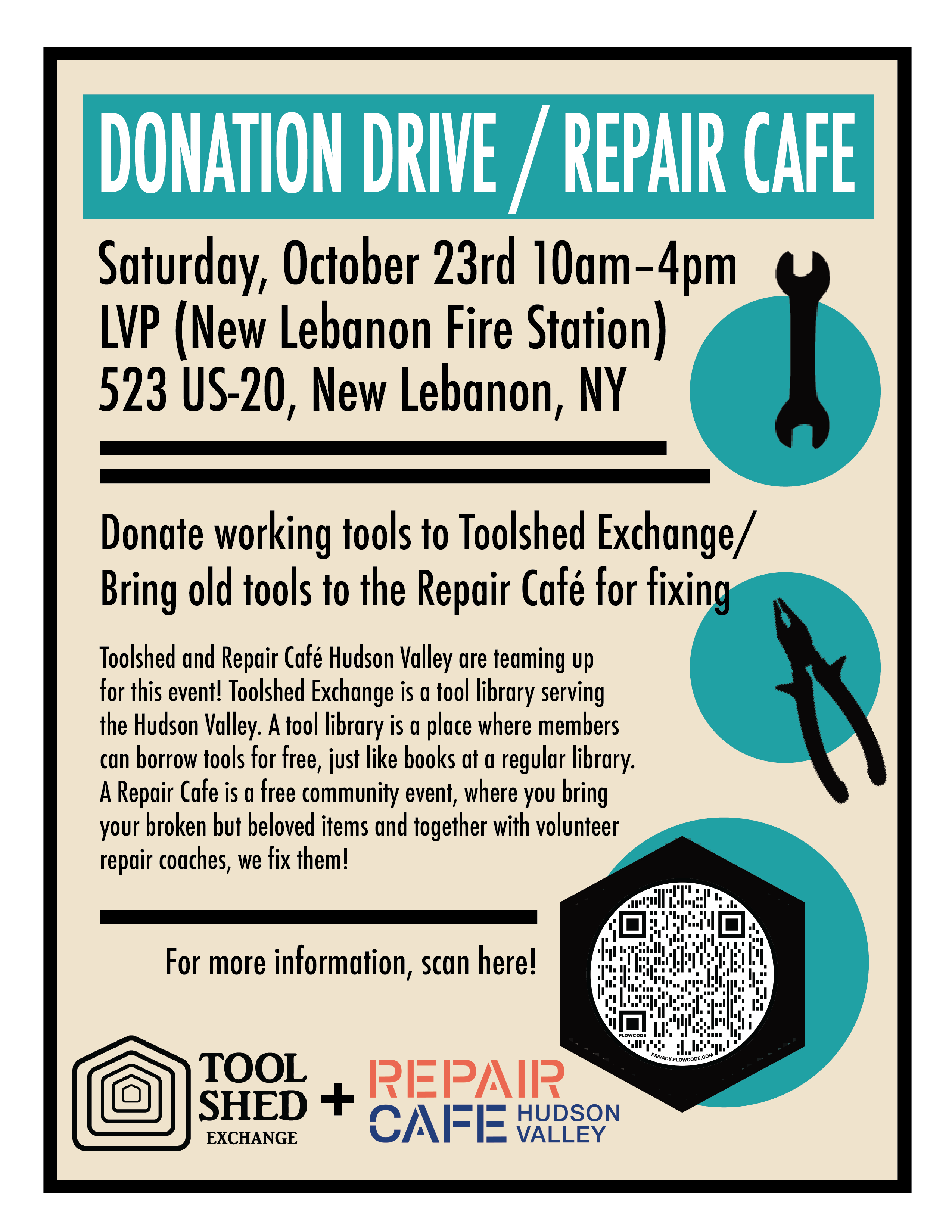 Tool Donation Drive / Repair Cafe
Toolshed Exchange is teaming up with Repair Café Hudson Valley to run an all-day tool donation + repair café at the fire station in New Lebanon, NY. Toolshed Exchange is a tool library serving the Hudson Valley. A tool library is a place where you can borrow tools for free. A repair café is a free community event, where you bring your broken but beloved items and together with volunteer repair coaches, we fix them!
So donate your working tools to Toolshed Exchange and/or bring your old old tools and beloved items to Repair Café for fixing!